This post may contain affiliate links, please see our privacy policy for details.
Mother's Day is just around the corner, and finding the perfect gift to express your love and gratitude to your favorite mom can be a daunting task. Worry not, as we've got you covered with our meticulously curated list of the best Mother's Day gifts for every type of mom out there. Whether she's a foodie, a homebody, a trendsetter, or has a green thumb, our comprehensive guide will help you discover the ultimate present that speaks to her unique personality and passions.
From a personalized gift and luxurious self-care treat to high-tech gadgets and outdoor adventure gear, our selection caters to all mother figures and their diverse interests. So, go ahead and surprise her with a thoughtful gift that shows just how much you appreciate her unconditional love and support. And remember, it's the thought and sentiment behind the gift that truly counts. Happy shopping, and here's to making this Mother's Day an unforgettable one!
Our Top 10 Mother's Day Gift Ideas
Foodies Mom
A Foodies Mom is a culinary enthusiast who loves experimenting with new recipes, exploring diverse cuisines, and creating delicious dishes for her loved ones. The perfect gift for such a mom should inspire her passion for cooking and satisfy her taste buds.
Instant Pot Duo Pressure Cooker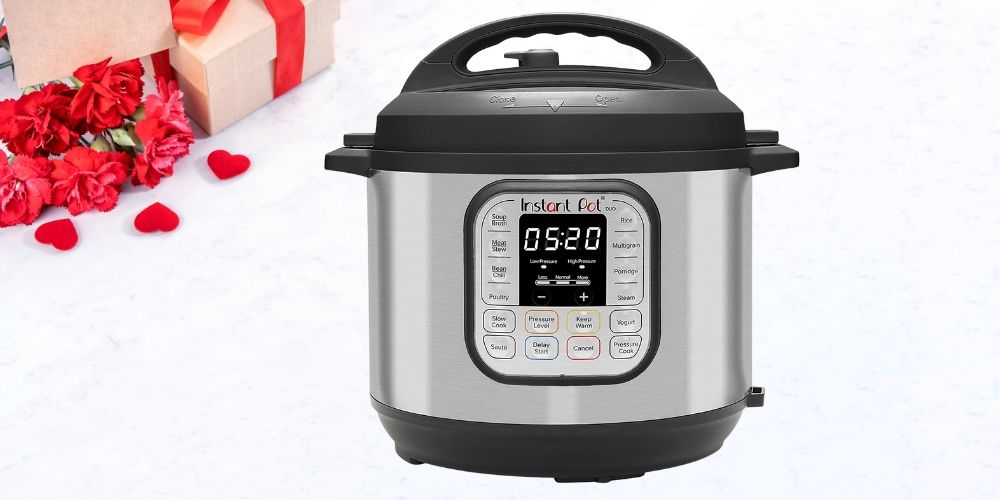 This versatile kitchen gadget is a must-have for foodie moms who love to whip up delicious meals in a flash! The Instant Pot Duo 7-in-1 Electric Pressure Cooker combines the functions of a pressure cooker, slow cooker, rice cooker, steamer, sauté pan, yogurt maker, and warmer, making it a space-saving and time-saving tool. With 14 one-touch smart programs, this intuitive appliance will help moms create mouthwatering dishes with ease. Gift your food-loving mom the Instant Pot and watch her culinary creativity soar!
Le Creuset Cast Iron Dutch Oven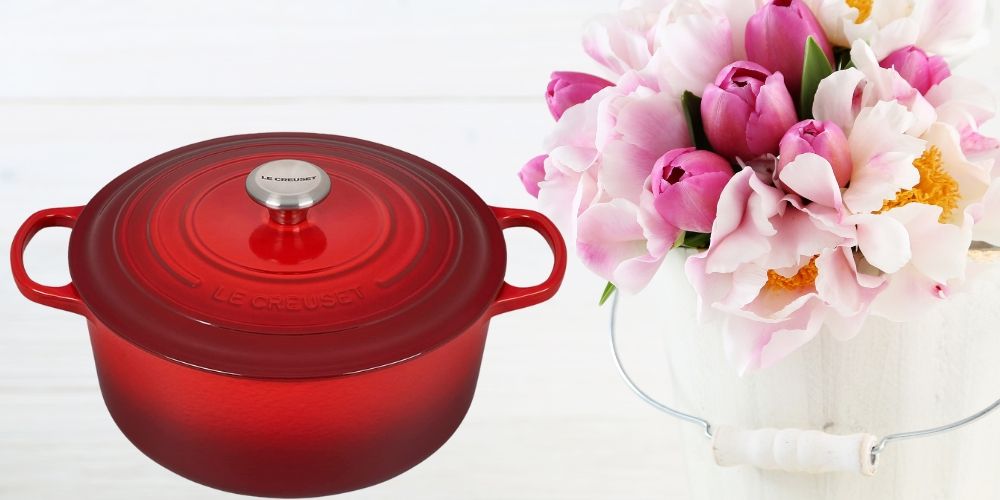 Treat your foodie mom to the ultimate kitchen essential with the Le Creuset Signature Enameled Cast Iron Dutch Oven. Known for its excellent heat retention and even cooking, this stylish and durable cookware is perfect for slow cooking, baking, and more. It's a good gift for Mother's Day that will elevate her culinary experience and make her kitchen even more inviting.
Gourmet Gift Basket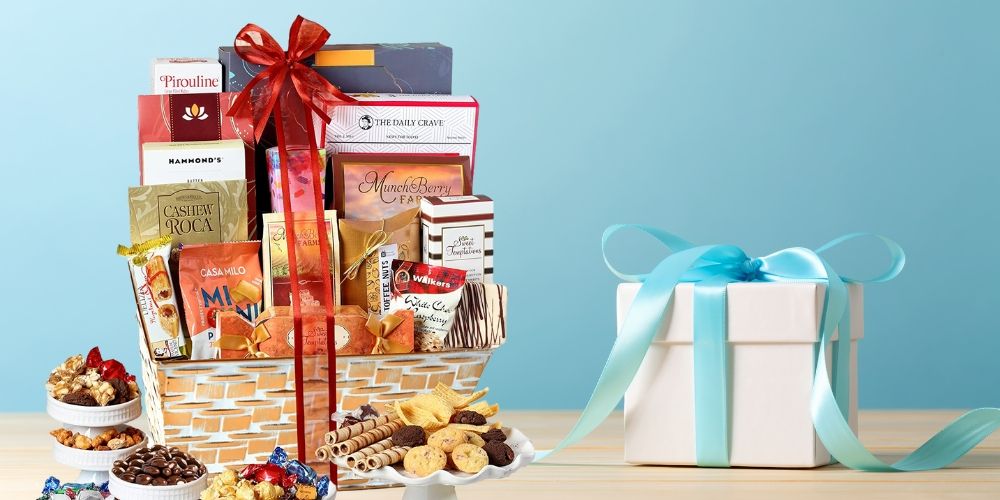 Indulge your mom's sweet tooth with a Gourmet Gift Basket of chocolates, cookies, and snacks. This beautifully presented gift basket is filled with a delightful assortment of gourmet treats that will make her taste buds dance. It's one of the best Mother's Day gifts for a mom who appreciates the finer things in life.
Drew Barrymore Cookware Set
Upgrade your foodie mom's kitchen with the elegant and functional Drew Barrymore cookware set. Designed by actress and lifestyle guru Drew Barrymore, this high-quality cookware and appliance range combines style, performance, and durability. Gift your mom these stylish kitchen essentials to inspire her culinary creativity and add a touch of sophistication to her cooking space.
RELATED ARTICLE: While you're browsing our amazing guide to the best Mother's Day presents, make sure to check out more gorgeous Drew Barrymore Kitchen Collection items that are sure to spark your mom's passion for cooking. These beautiful yet functional pieces will not only brighten up her kitchen space but also serve as a heartfelt reminder of how much you cherish her delicious home-cooked meals!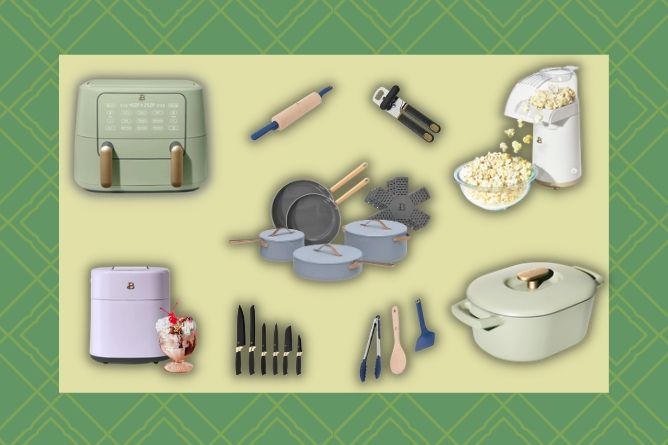 Homebody Mom
The Homebody Mom cherishes her time spent at home, creating a warm and inviting atmosphere for her family. She loves to relax, unwind, and make her living space as comfortable as possible. The ideal gift for this busy mom should enhance her home experience and complement her cozy lifestyle.
UGG Women's Fluff Yeah Slide Slipper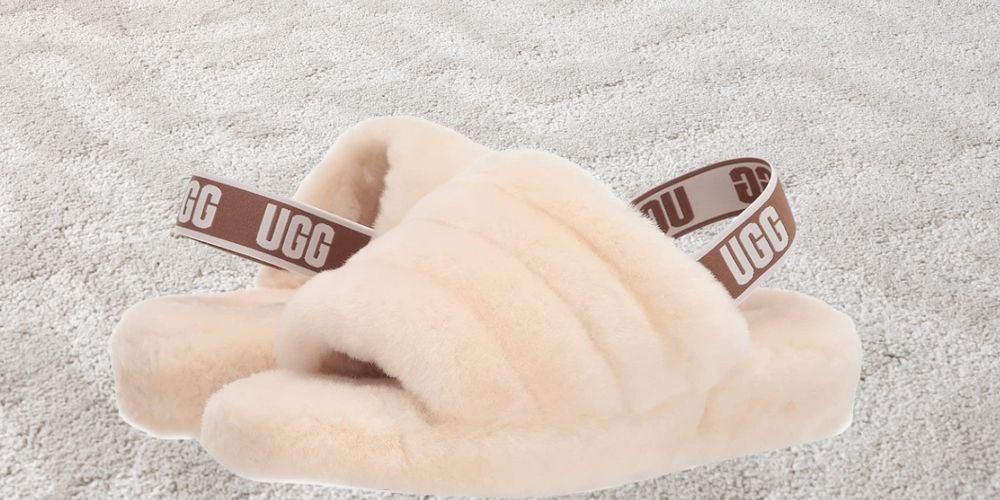 What better way to pamper your homebody mom than with a pair of luxurious and cozy UGG Fluff Yeah Slide Slippers? Made with plush sheepskin and featuring a lightweight platform sole, these slippers provide ultimate comfort and style for mom's well-deserved relaxation time at home. They are available in a variety of trendy colors to suit her personal style. Give your mom the gift of comfort and make her feel extra special this Mother's Day!
Home is Where Your Mom Is Sign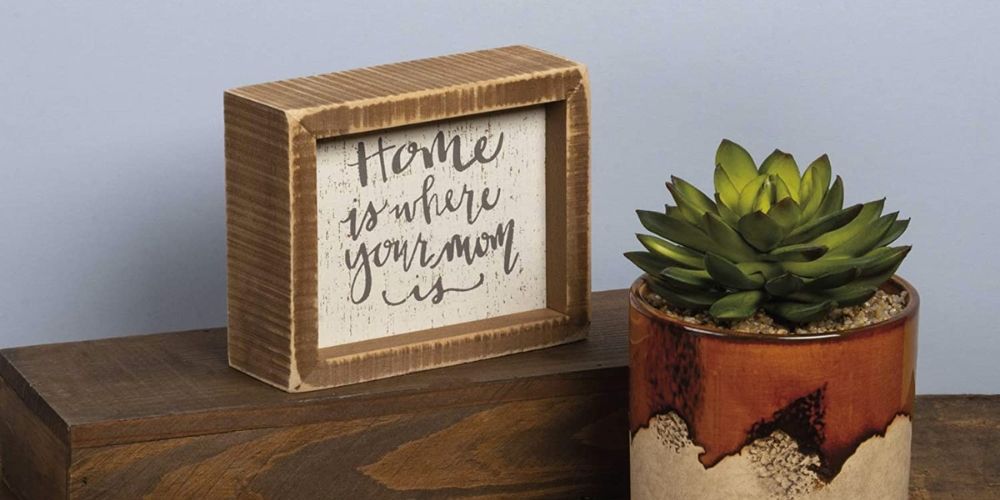 Show your appreciation for the love and warmth your mom brings to your home with a charming "Home is Where Your Mom is" sign. This thoughtful gift is perfect for adding a touch of personality to any room, reminding her that she is the heart of your family.
Weighted Blanket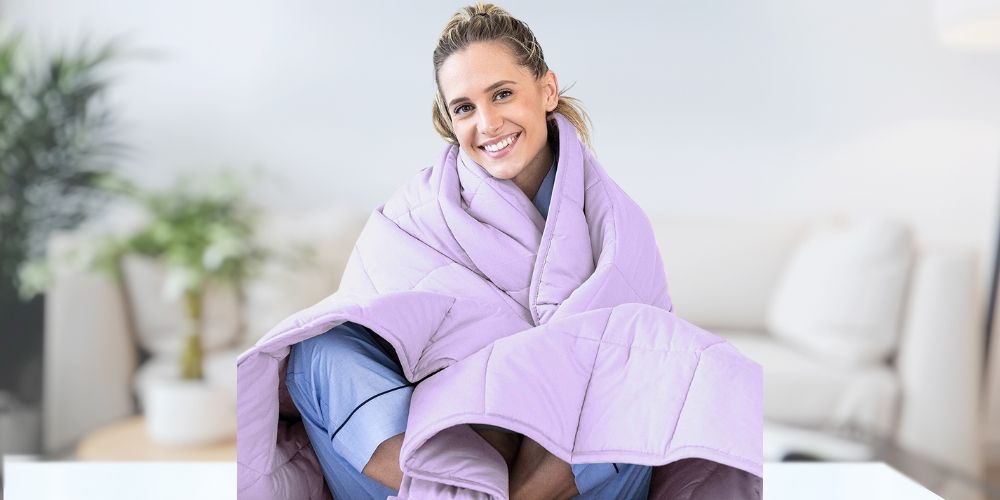 Give your mom the gift of ultimate relaxation with a Weighted Blanket, perfect for cozy movie night sessions at home. Designed to provide a calming, gentle pressure, this luxurious blanket can help reduce stress and improve sleep quality. It's a great gift for busy moms who deserve some quality alone time.
Iced Coffee Maker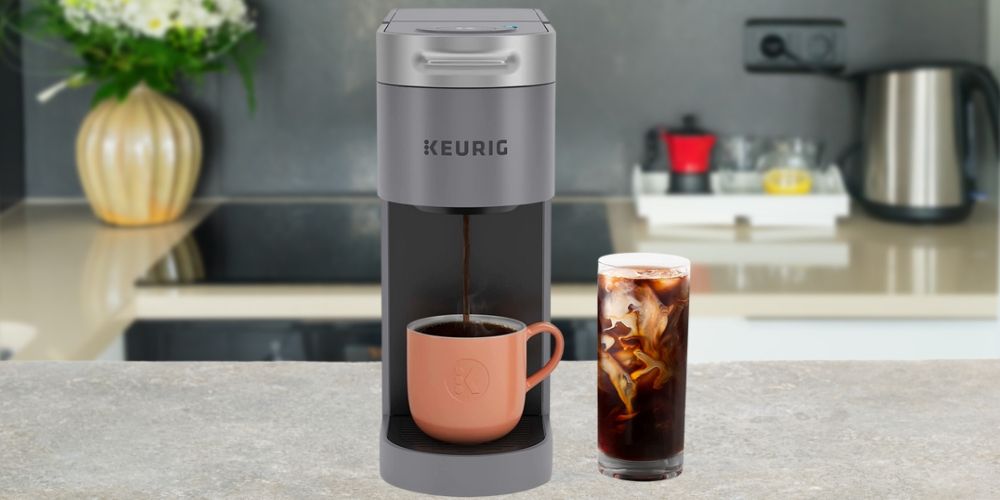 Keep your mom refreshed and caffeinated with a Keurig K-Slim + ICED Single Serve Coffee Maker. This innovative gadget allows her to easily brew delicious, cold, or hot coffee at home, saving time and money. It's a great gift for moms who love to unwind and relax with their favorite iced beverage in the comfort of their homes.
RELATED ARTICLE: As you dive into our top-notch Mother's Day gift ideas, be sure to sneak a peek at our related article starring 11 phenomenal iced coffee makers that'll turn her summer into a refreshing fiesta. These cool contraptions will not only keep your mom chill and caffeinated, but they'll also add a dash of pizzazz to her blissful at-home retreat!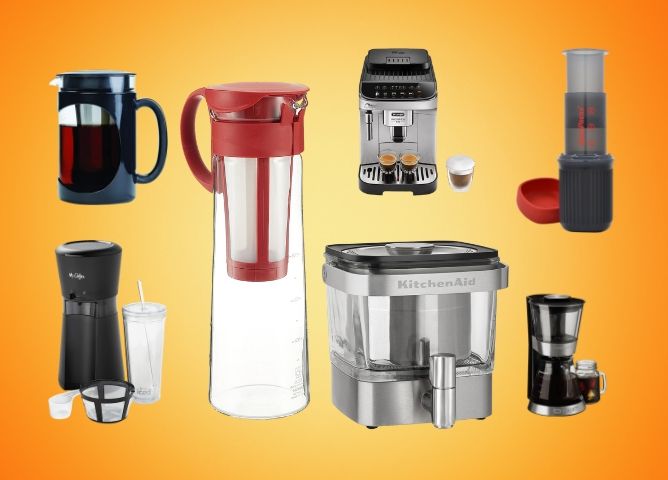 Trendy Mom
Trendy Moms are always in the know about the latest fashion, beauty, and lifestyle trends. They love to look and feel their best and are constantly updating their wardrobe and skin care routine. A gift for this stylish mom should help her stay ahead of the curve and showcase her unique sense of style.
Over the Shoulder Tote Bag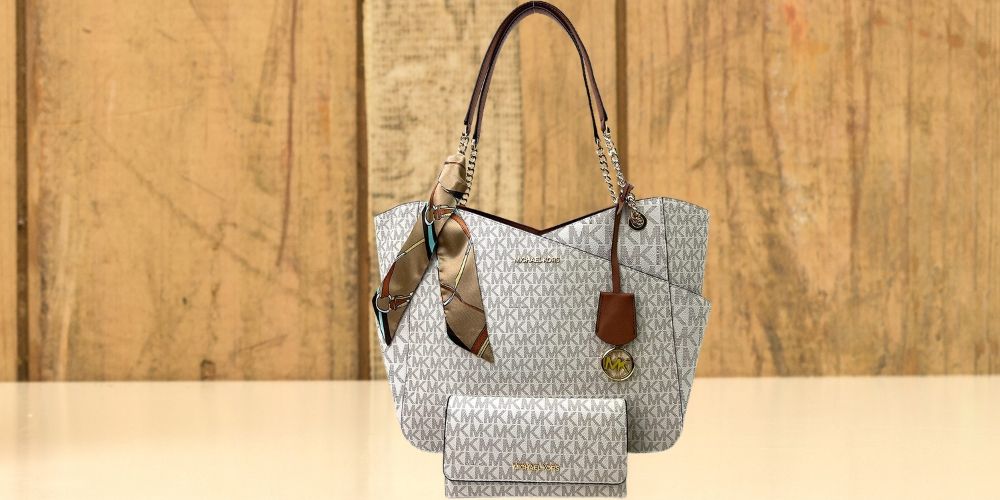 Keep your trendy mom looking chic and stylish with the Michael Kors Jet Set Travel Large Chain Shoulder Tote. This classic tote bag is made from high-quality Saffiano leather, featuring a spacious interior, a variety of pockets for organization, and a stylish chain detail on the shoulder straps. It's the perfect accessory to complete any outfit, from a day at the office to a night out on the town. Make your mom feel like the fashionista she is with this fabulous designer tote!
Personalized Birthstone Bracelet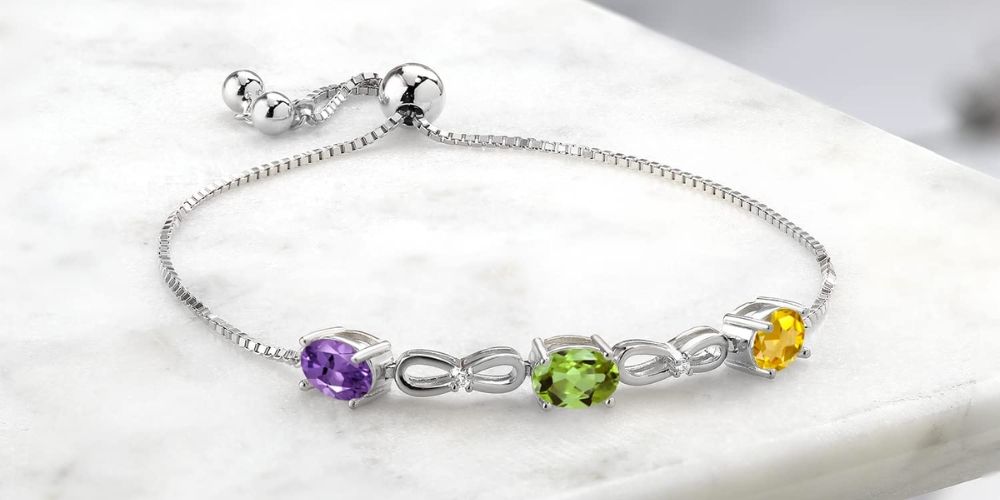 Celebrate your mom's favorite things – her children – with a Personalized Birthstone Bracelet. This elegant and meaningful piece of jewelry features birthstones representing her children, making it a perfect present that she'll love and cherish forever.
Subscription Box for Beauty Products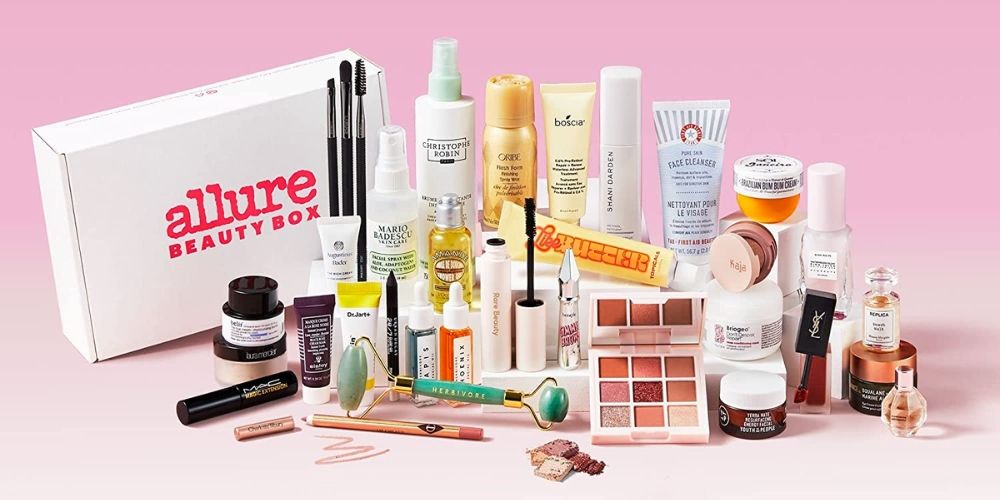 Keep your trendy mom looking and feeling her best with a subscription box for beauty products. Each month, she'll receive a curated selection of high-quality cosmetics, skincare, and hair care items tailored to her skin tone and preferences. It's a gift that keeps on giving, ensuring she always has the latest and greatest beauty products at her fingertips.
Trendy Fanny Pack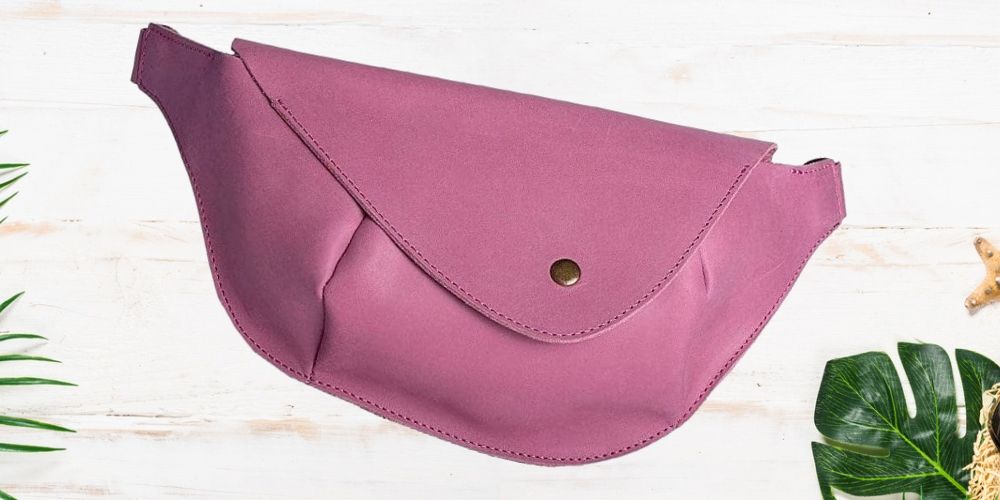 Help your mom stay fashionable and hands-free with a Trendy Fanny Pack. This stylish and versatile accessory is perfect for carrying her essentials while keeping her outfit on point. Choose from various designs, colors, and materials to find the perfect fanny pack that complements her unique sense of style.
RELATED ARTICLE: Read about our 26 stunning fanny packs and bags that are perfect for every style and event. These fashionable and versatile accessories are a fantastic way to keep your mom stylish and organized, making them a thoughtful gift she'll truly appreciate and rock with confidence!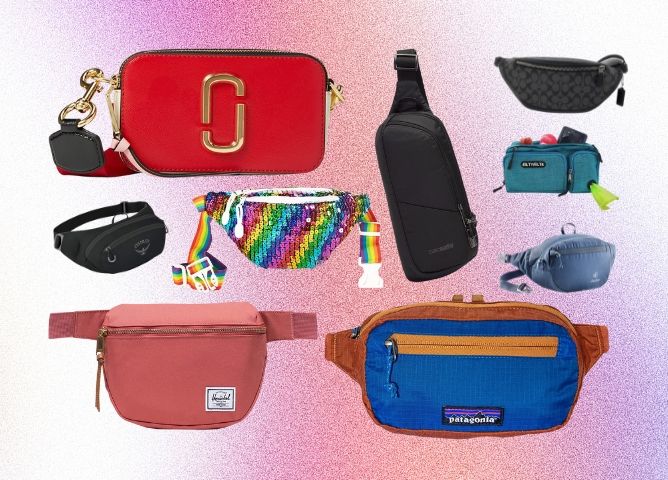 Pet Mom
Pet Moms have a special bond with their furry companions and treat them like a member of the family. They love spoiling their pets with the best products and care. The perfect gift for a pet mom should cater to her love for her pets and enhance their shared experiences.
Furbo Dog Camera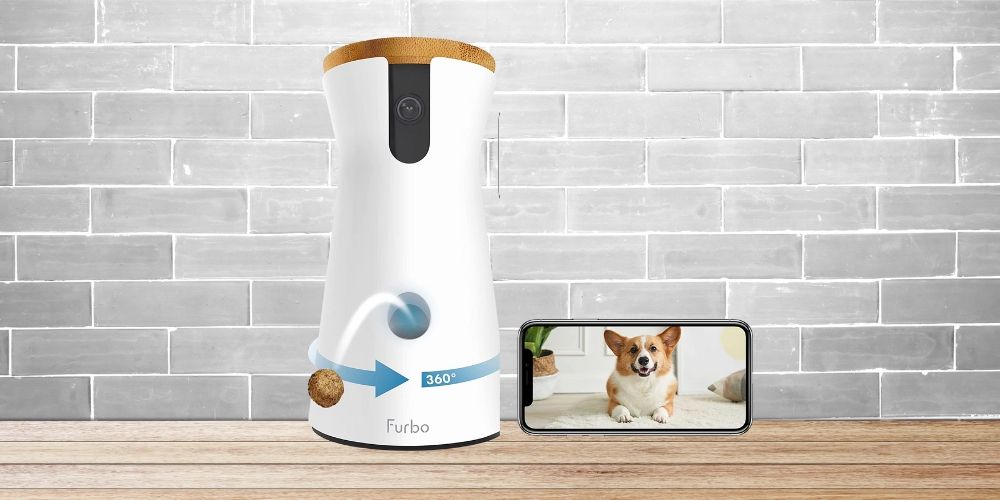 For moms who treat their fur babies like their own children, the Furbo 360 Dog Camera is the perfect gift. This innovative pet camera allows mom to keep an eye on her beloved pets when she's away, with a full HD camera, night vision, and two-way audio. Best of all, the Furbo can even toss treats to her pets remotely, keeping them entertained and happy! Give your pet-loving mom the gift of peace of mind and a stronger connection to her furry family members.
Custom Pet Portrait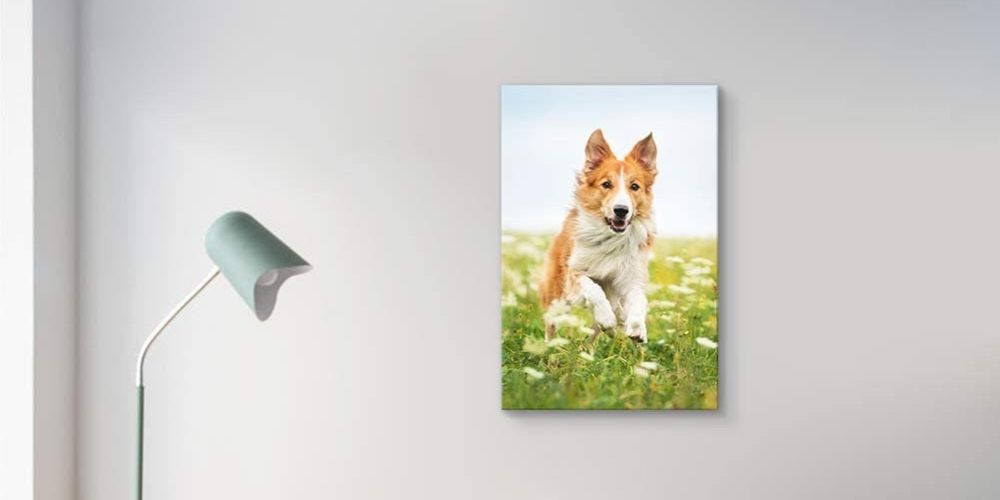 Give your pet-loving mom a one-of-a-kind gift with a Custom Pet Portrait. This beautiful piece of art, featuring her furry friend, will be a treasured keepsake that adds a personal touch to her home decor. It's a thoughtful gift that shows you understand the special bond she shares with her pets.
Orthopedic Dog Bed with Memory Foam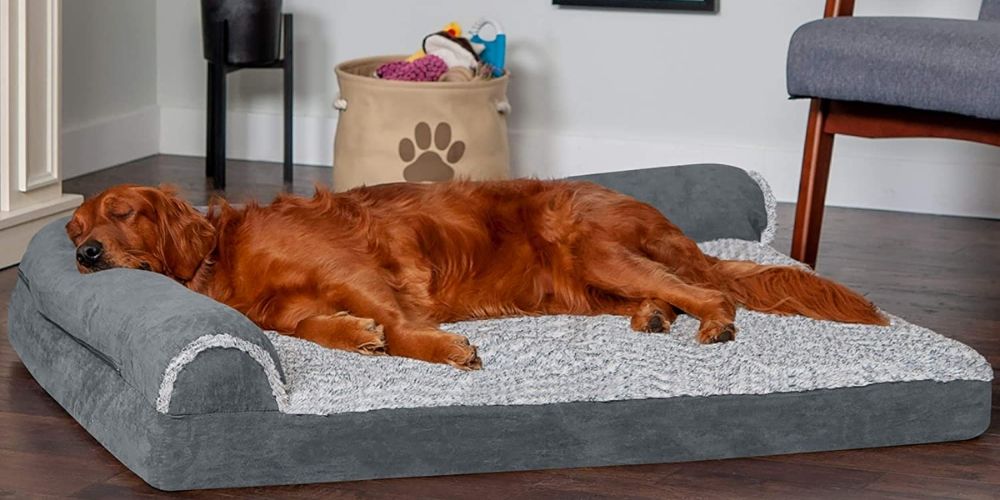 Pamper your mom's favorite fur baby with an Orthopedic Dog Bed with Memory Foam. This luxurious bed provides the ultimate comfort and support for her pet, ensuring they get the rest they deserve. It's a sweet gift that shows you care about her pet's well-being as much as she does.
Elevated Dog Bowl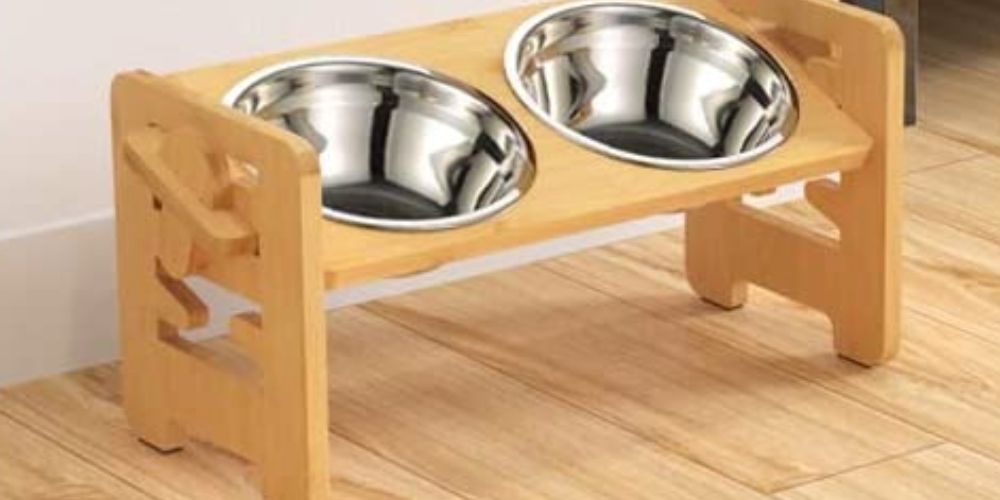 Show your mom you care about her furry friend's comfort with an Elevated Dog Bowl. This raised feeding station promotes healthier eating habits for her pet while minimizing strain on their neck and joints. It's a thoughtful gift for pet moms who want the best for their beloved companions.
RELATED REVIEW: Be sure to check out our in-depth article featuring the best-elevated dog bowls  - not only will this upgrade their dining experience, but it's also a thoughtful way to show appreciation for the special bond you share with your four-legged family members.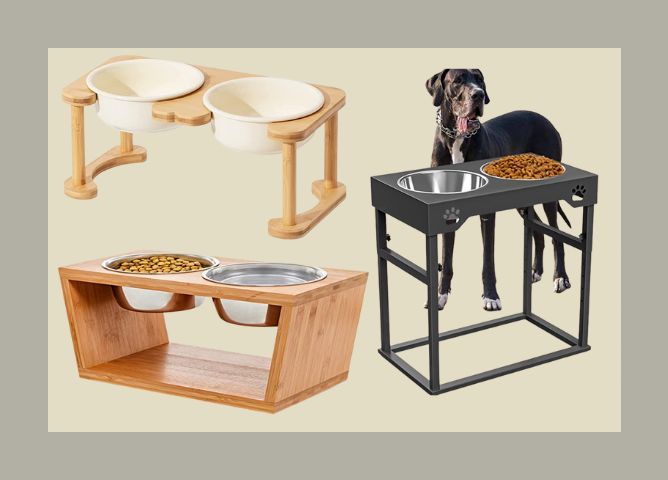 Techy Mom
Techy Moms are fascinated by the latest gadgets and innovations, always looking for ways to simplify their lives and stay connected. A gift for this tech-savvy mom should be cutting-edge, practical, and fun, helping her explore the world of technology even further.
Echo Show 8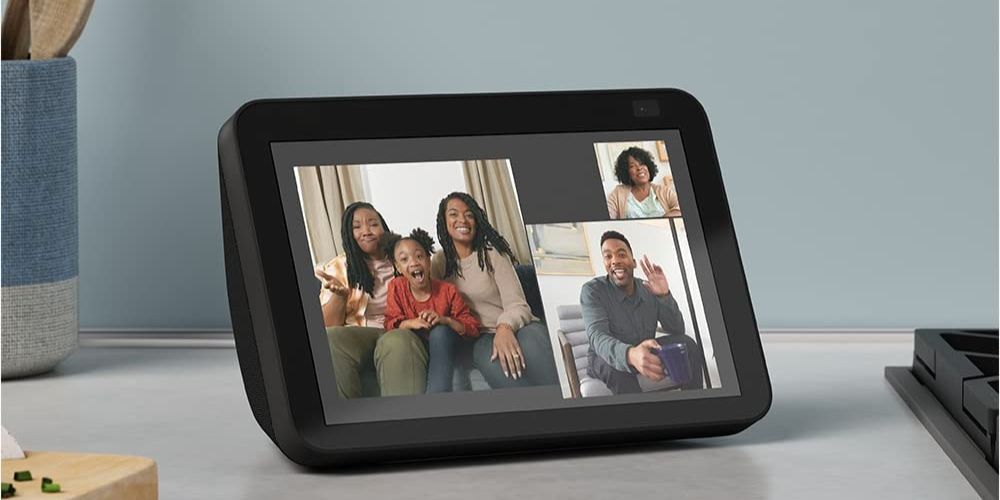 Smart Display with Alexa and 13 MP Camera: Upgrade your tech-savvy mom's smart home experience with the Amazon Echo Show 8 (2nd Gen). This smart display features a vibrant 8-inch HD touchscreen, a 13 MP camera, and Alexa built-in for hands-free voice control. Mom can watch her favorite shows, video call her loved ones, manage her smart home devices, and so much more – all with a simple voice command. Surprise your tech-loving mom with this cutting-edge gadget that she's sure to love.
Apple AirPods Pro with Wireless Charging Case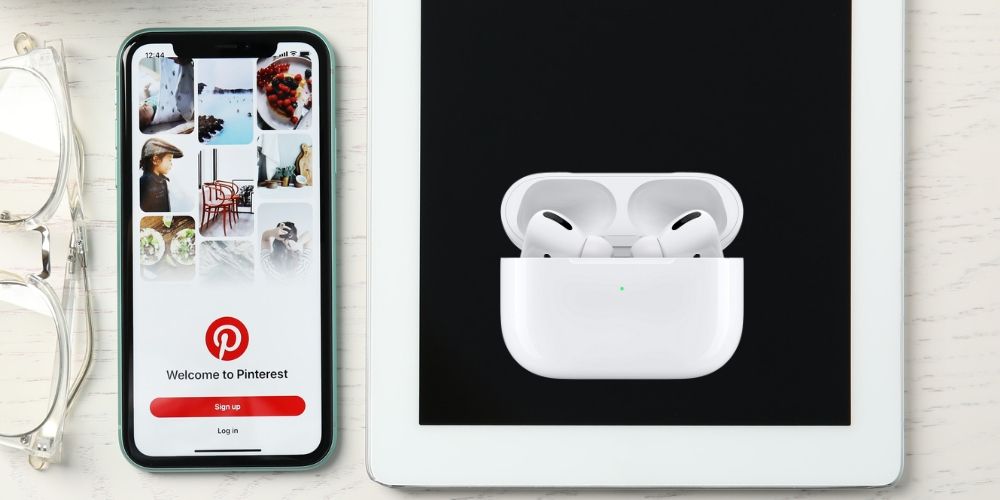 Upgrade your tech-savvy mom's listening experience with the Apple AirPods Pro. These high-quality earbuds feature noise-canceling technology, a customizable fit, and a wireless charging case. It's a gift that will help her stay connected and enjoy her favorite tunes in style.
Smart Digital Picture Frame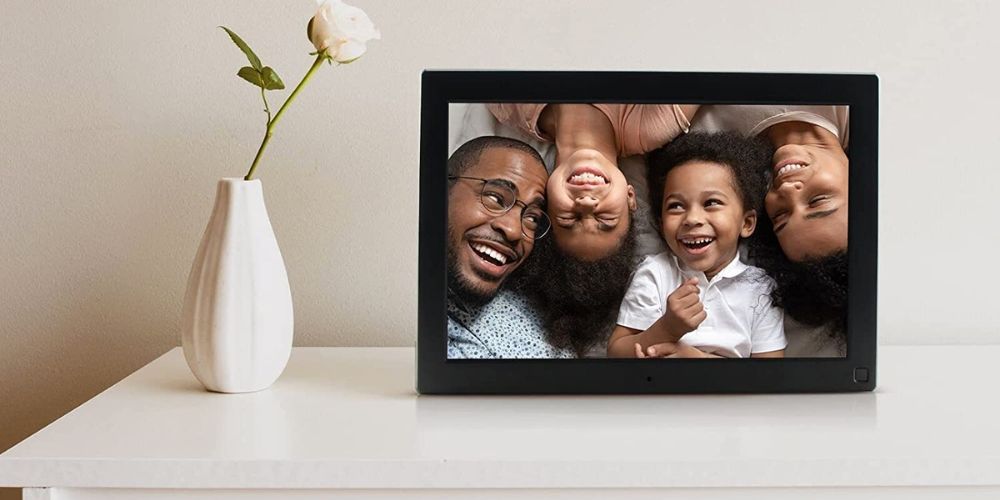 Help your mom stay connected to her loved ones with a Smart Digital Picture Frame. This innovative device allows her to display and share photos from her phone or social media with just a few taps. It's a great gift for moms who love to keep their memories close at hand.
Wireless Charging Station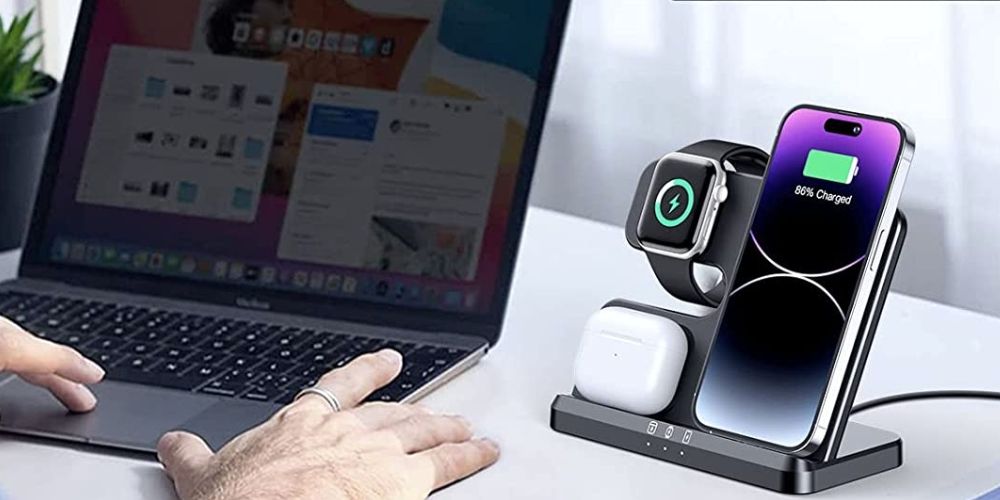 Help your tech-savvy mom keep her devices organized and charged with a 3 in 1 Wireless Charging Station. This sleek and practical gadget can charge multiple devices at once, reducing clutter and ensuring her phone, tablet, or smartwatch is always ready to go. It's a great gift for busy moms who rely on their tech devices to stay connected.
Fitness Mom
Fitness Moms prioritize their health and well-being, dedicating time to exercise, eating healthily, and maintaining an active lifestyle. The perfect gift for this energetic mother figure should support her fitness goals and encourage her healthy habits.
Fitbit Charge 5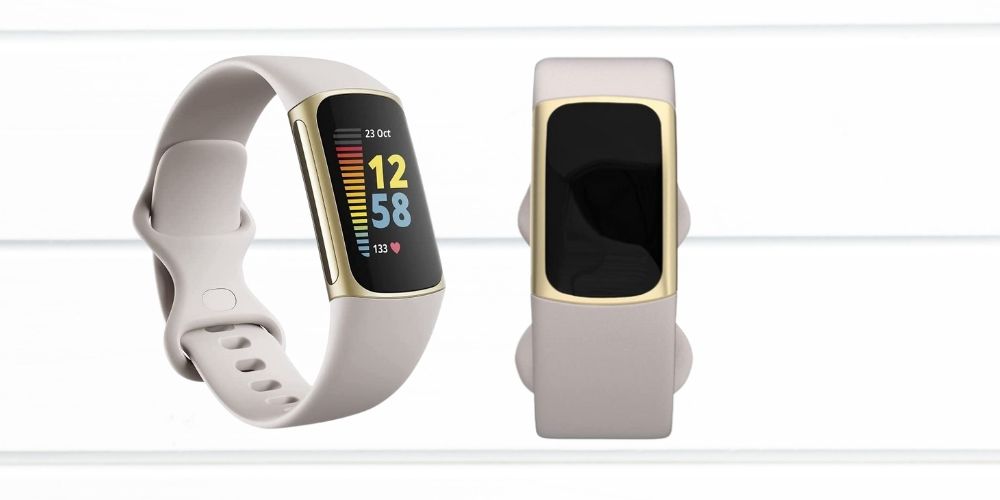 Help your fitness-focused mom stay on top of her game with the Fitbit Charge 5 Advanced Fitness & Health Tracker. This sleek, swim-proof wearable tracks her daily activity, heart rate, sleep quality, and more, providing personalized insights and guidance on how to improve her overall wellness. With built-in GPS, 20+ exercise modes, and stress management tools, the Fitbit Charge 5 is the ultimate gift for any health-conscious mom.
Yoga Mat with Carrying Strap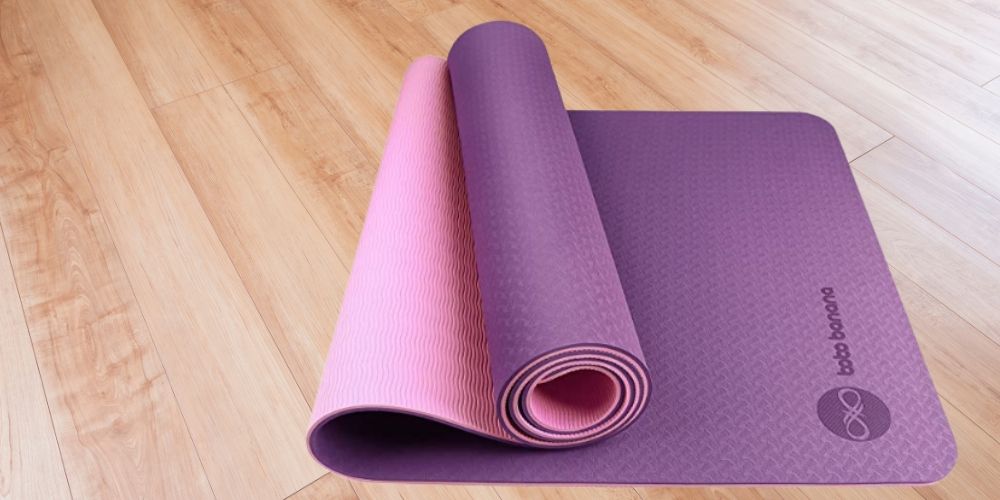 Support your mom's active lifestyle with a high-quality Yoga Mat with Carrying Strap. This durable and comfortable mat is perfect for her yoga or workout sessions, providing excellent support and cushioning. As Mother's Day approaches, this gift will show her you care about her health and well-being.
RELATED ARTICLE: Get more Yoga love from our Yoga Series: Yoga Accessories, Yoga Mats, Yoga Pants, Yoga Tops, Yoga Socks, Yoga Straps, Yoga Blocks, Yoga Swings, Yoga Towels & Yoga Wheels
Oils Diffuser with Bluetooth Speaker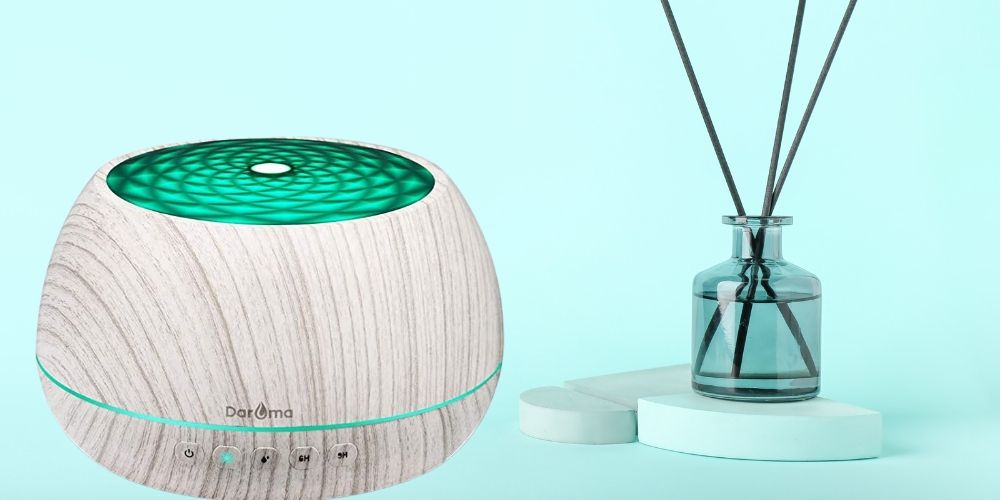 Combine relaxation and entertainment with an Oils Diffuser with Bluetooth Speaker. This versatile gadget will help your fitness-focused mom create a soothing atmosphere in her workout space, while also allowing her to listen to her favorite tunes. It's a thoughtful gift that caters to her holistic wellness needs.
RELATED ARTICLE: This Mother's Day, surprise your mom with a gift that encourages both her active lifestyle and overall well-being. Explore our informative articles on Essential Oils and Diffusers, guiding her toward natural remedies and fostering a serene atmosphere for relaxation and rejuvenation.
Dumbbell Set with Rack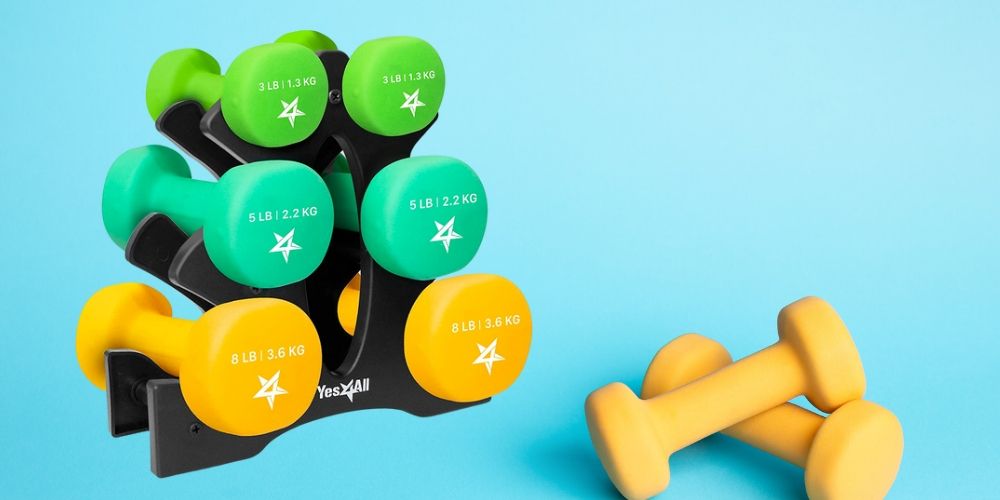 Support your mom's fitness goals with a Dumbbell Set with Rack. This versatile and space-saving set includes a range of weights to suit her workout needs, allowing her to build strength and tone her muscles at home. Gift her this practical and motivating fitness equipment to encourage her healthy lifestyle.
RELATED REVIEW: Discover our top picks for dumbbell sets with racks that'll take your fitness-focused mom's workouts to new heights and show your appreciation for her dedication to health!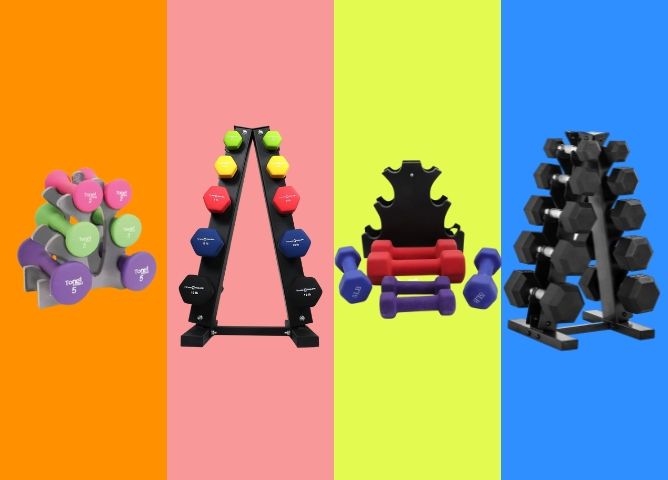 Outdoorsy Mom
Outdoorsy Moms have a love for nature and adventure, always looking for new ways to explore the great outdoors. A gift for this nature-loving mom should enhance her outdoor experiences and help her connect with the environment she loves so much.
Portable Cooler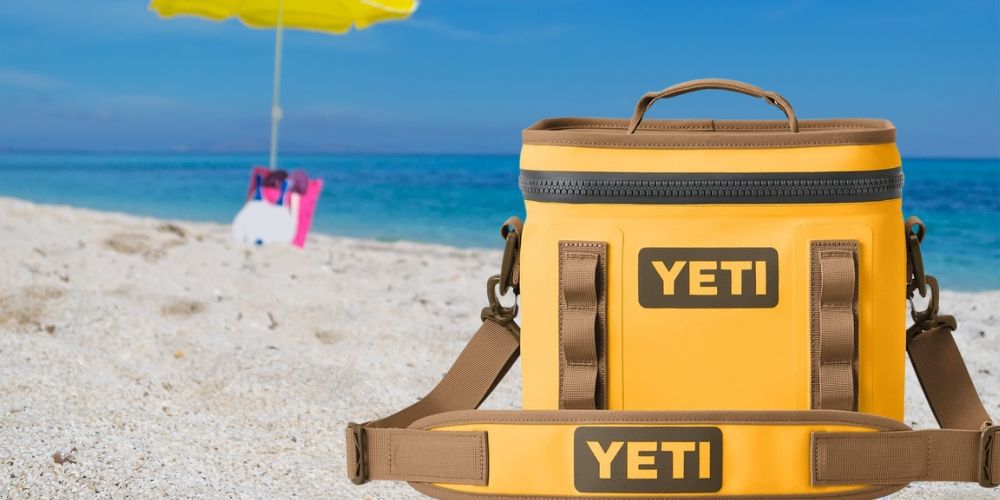 For moms who love spending time in the great outdoors, the YETI Hopper M30 Portable Soft Cooler is a fantastic gift. This rugged cooler is designed with YETI's HydroShield Technology, ensuring mom's food and drinks stay cold and fresh during her outdoor adventures. The leak-resistant, easy-to-carry design makes it perfect for picnics, camping trips, or beach days. Show your outdoorsy mom you support her passion for nature with this durable and reliable cooler.
Camping Hammock with Mosquito Net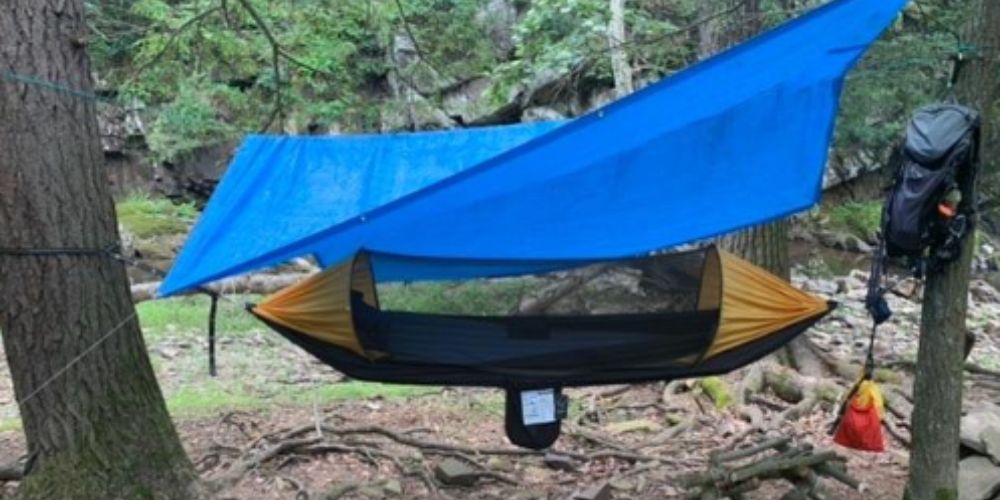 Enhance your outdoorsy mom's camping experience with a Camping Hammock with Mosquito Net. This lightweight and portable hammock is perfect for her adventures, providing a comfortable spot to rest while keeping bugs at bay. It's one of the best Mother's Day gifts for moms who love spending time in nature.
RELATED ARTICLE: Check out our must-have list of 20 camping cooking gear essentials that'll delight your outdoorsy foodie mom and elevate her al fresco culinary adventures!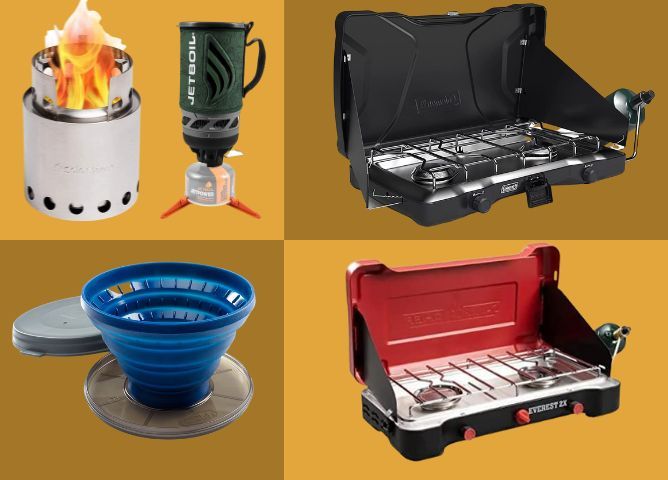 Adventure Medical Kit
Safety always comes first for any outdoor enthusiast. Gift your mom the Adventure Medical Kit, a compact and comprehensive kit designed to handle minor injuries and emergencies during her outdoor escapades. Show your mom you care about her safety while she explores the great outdoors.
Outdoor Pizza Oven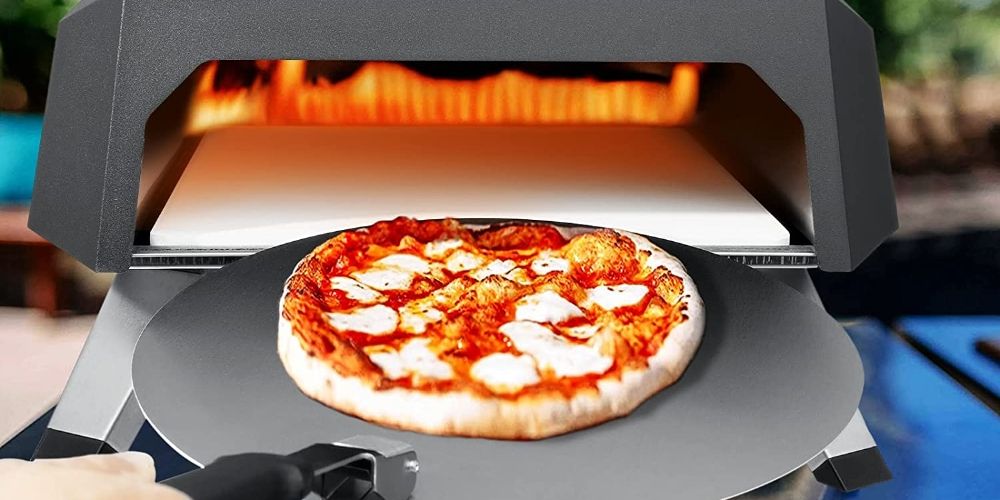 Elevate your mom's outdoor cooking experience with an Outdoor Pizza Oven. This portable and user-friendly oven allows her to prepare mouthwatering pizzas, grilled meats, and more, right in her backyard. It's a fantastic gift for outdoorsy moms who love to entertain and share their culinary creations with friends and family.
RELATED ARTICLE: Discover the best outdoor pizza ovens to gift your outdoors-loving mom, ensuring mouthwatering homemade pizzas right in her backyard!
Travel Mom
Travel Moms are passionate about exploring new destinations, cultures, and experiences. They love the thrill of packing a suitcase and setting off on a new adventure. The ideal gift for this wanderlust-driven mom should cater to her love for travel and make her trips even more memorable.
Toiletry Bag Travel Organizer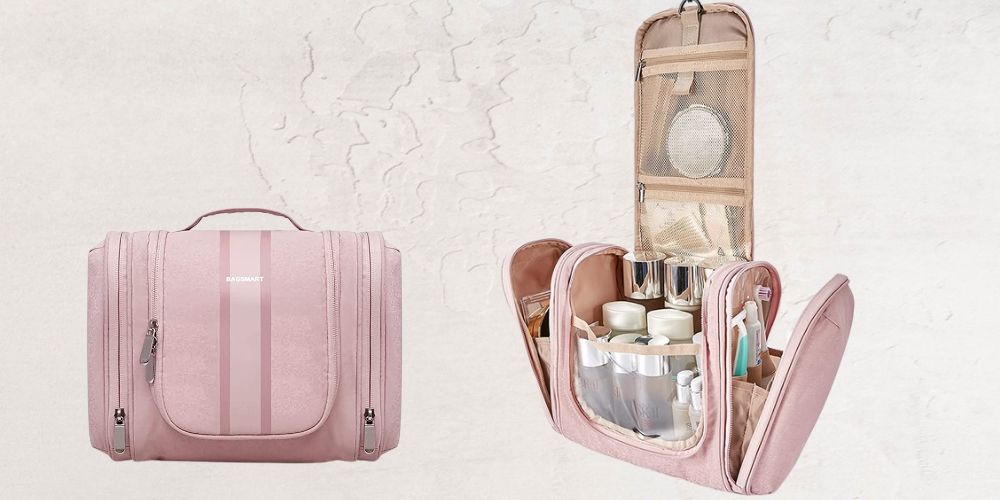 Help your travel-loving mom stay organized on her journeys with the Toiletry Bag Travel Organizer. This compact, yet spacious bag features multiple compartments to hold all her essentials, such as toiletries, makeup, and accessories. With its water-resistant design and 360-degree swivel hook for easy hanging, this travel organizer is both stylish and practical. Surprise your globetrotting mom with this thoughtful and functional gift that will make her trips even more enjoyable.
Scratch-off World Map Poster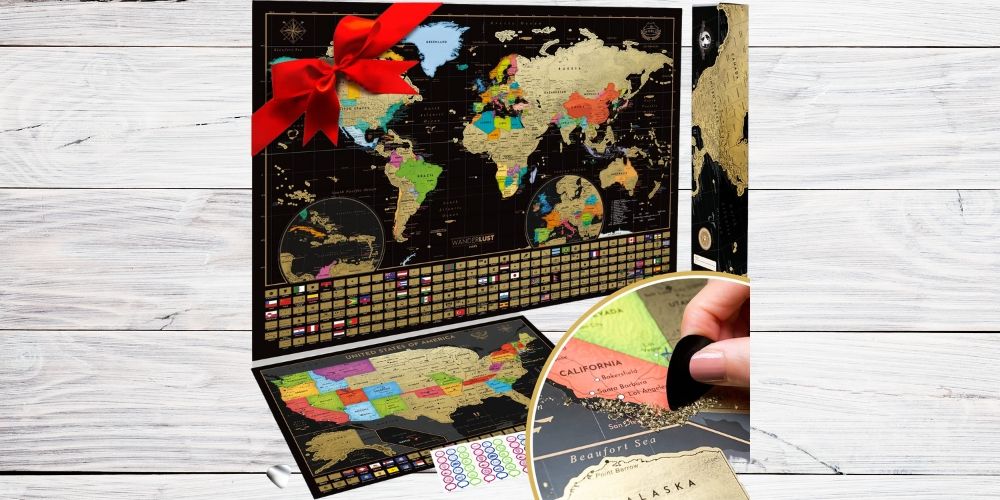 Help your travel-loving mom document her journeys with a Scratch-off World Map Poster. This interactive and stylish map allows her to track her travels by scratching off the countries she's visited, revealing vibrant colors underneath. It's a unique and engaging gift that celebrates her wanderlust spirit.
Expandable Suitcase
Make her travels even more enjoyable with the Travelpro Maxlite 5 Lightweight Expandable Suitcase. This durable, lightweight suitcase features a spacious interior, smooth-rolling wheels, and a comfortable handle for effortless maneuvering. It's a practical and stylish gift that will make her trips a breeze.
Travel Essentials Kit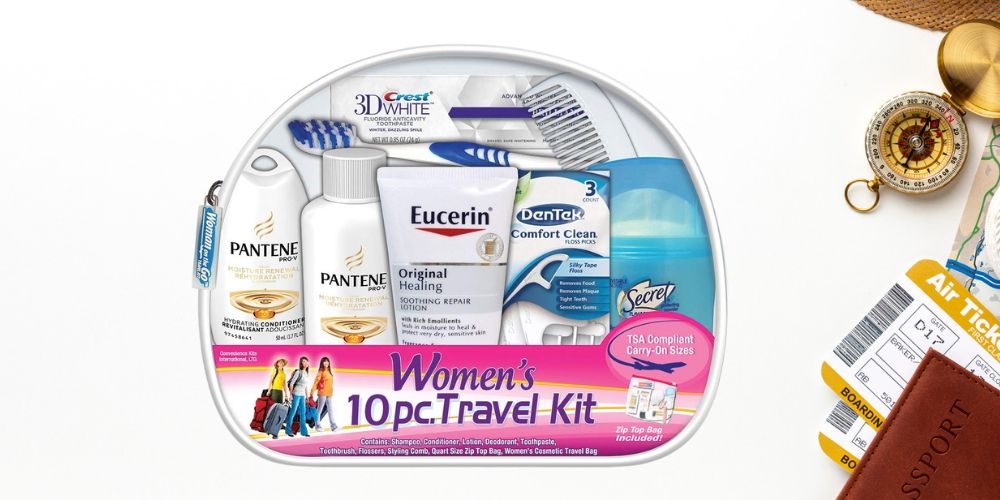 Make your mom's journeys more comfortable and organized with a Travel Essentials Kit. This comprehensive set includes travel-sized toiletries, a neck pillow, eye mask, earplugs, and more, all packed in a compact and stylish bag. It's a thoughtful gift that will make her trips even more enjoyable.
RELATED ARTICLE: Unveil our curated list of travel-sized beauty essentials that'll keep your jet-setting mom looking and feeling fabulous on her next adventure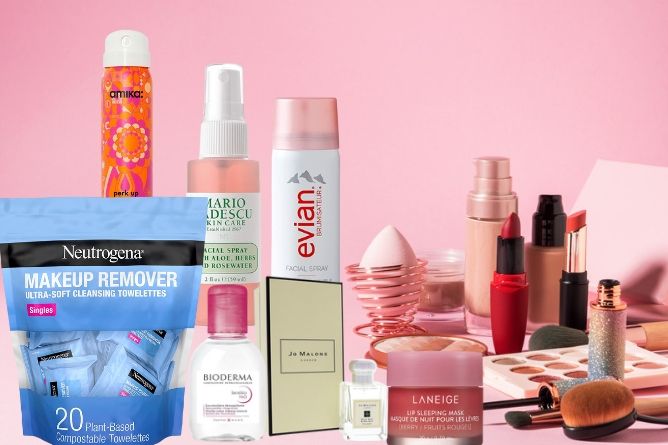 Green Thumbs Mom
Green Thumbs Moms have a special connection with nature, cultivating beautiful gardens and nurturing plants with love and care. A gift for this gardening mom should support her passion for horticulture and help her create the flourishing garden of her dreams.
Indoor Hydroponic Garden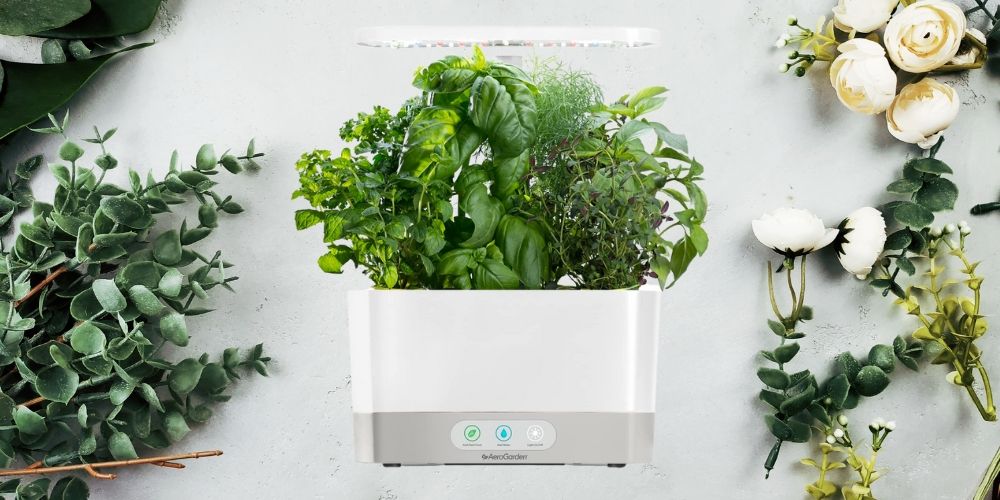 Give your green-thumbed mom the joy of gardening year-round with the AeroGarden Harvest with Gourmet Herb Seed Pod Kit. This sleek, stainless steel indoor garden system allows mom to grow her favorite herbs, vegetables, and flowers without soil, using energy-efficient LED grow lights. With an easy-to-use control panel and a built-in water and nutrient reminder system, mom will love tending to her flourishing garden no matter the season. Gift her this innovative gardening solution that combines form and function, making her gardening dreams come true.
Leg Massager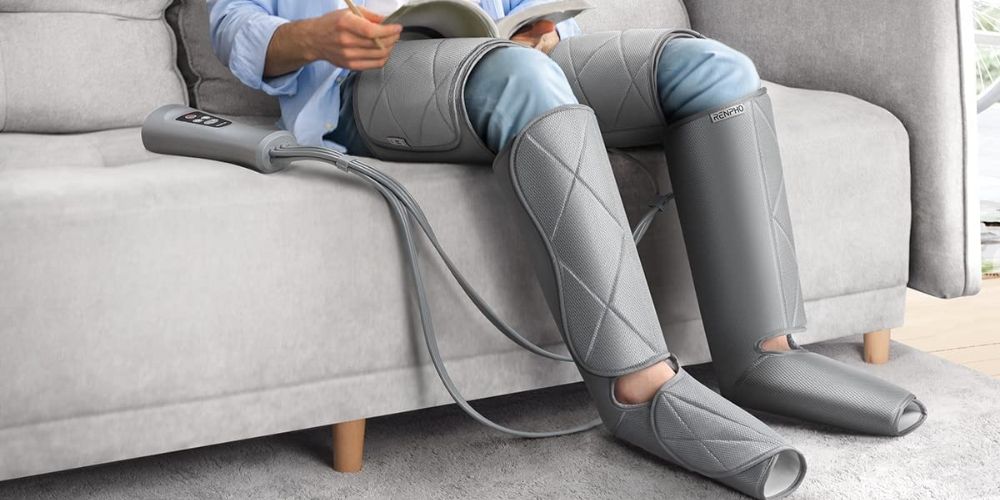 After a long day tending to her garden, help your green-thumbed mom relax and rejuvenate with a RENPHO Leg Massager, perfect for everyday wear. This innovative device uses compression and massage techniques to alleviate soreness, improve circulation, and reduce swelling. It's a thoughtful gift that shows you care about her well-being, allowing her to enjoy her gardening passion without discomfort.
RELATED ARTICLE: Explore our selection of amazing leg massagers that'll provide your green thumb mom with soothing relief after a long day spent gardening!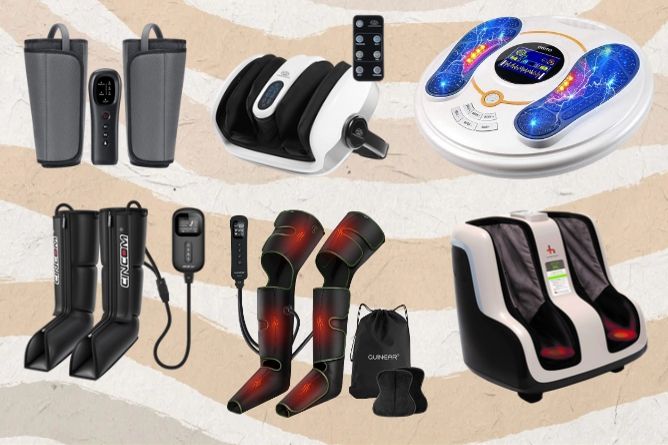 Gardening Tool Set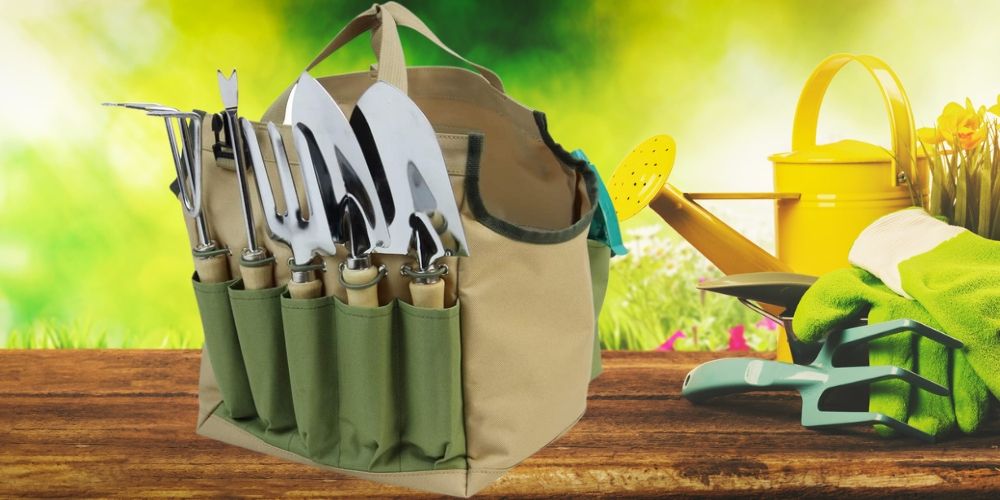 Equip your gardening mom with the Gardening Tool Set. This comprehensive set includes high-quality tools and a durable tote, ensuring she has everything she needs for her gardening projects. It's a practical and thoughtful gift for all the mother figures who find joy in nurturing their gardens.
Flowering Tea Gift Set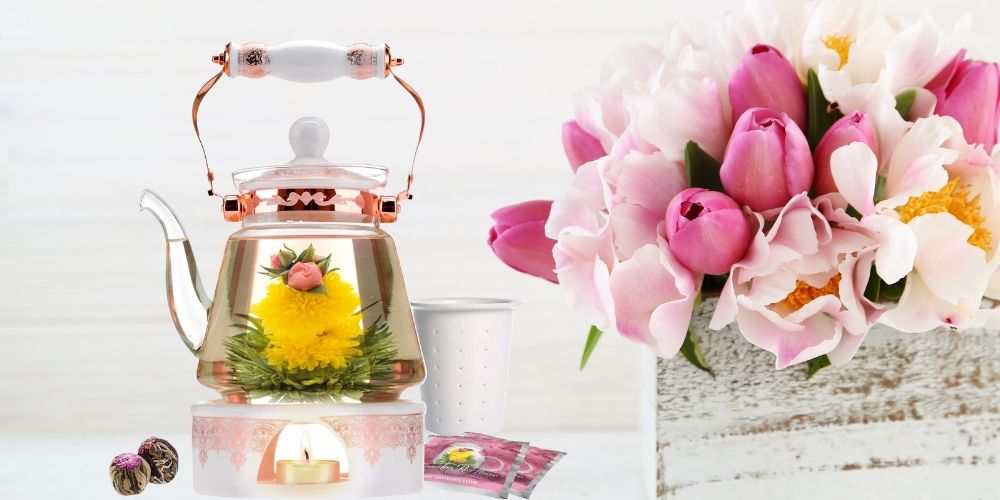 Bring the beauty of her garden to tea time with a Blooming Tea Flowers Gift Set. These hand-tied tea flowers slowly bloom as they steep, creating a mesmerizing visual experience and a delicious cup of tea. It's a unique and enchanting gift that combines her love for gardening and her appreciation for a warm, soothing beverage.
Fashionista Mom
Fashionista Moms are always dressed to impress, with a keen eye for fashion and a love for expressing themselves through their clothing and accessories. The perfect gift for this stylish mom should elevate her wardrobe and make her feel like the fashion icon she truly is.
Kendra Scott Ari Heart Pendant Necklace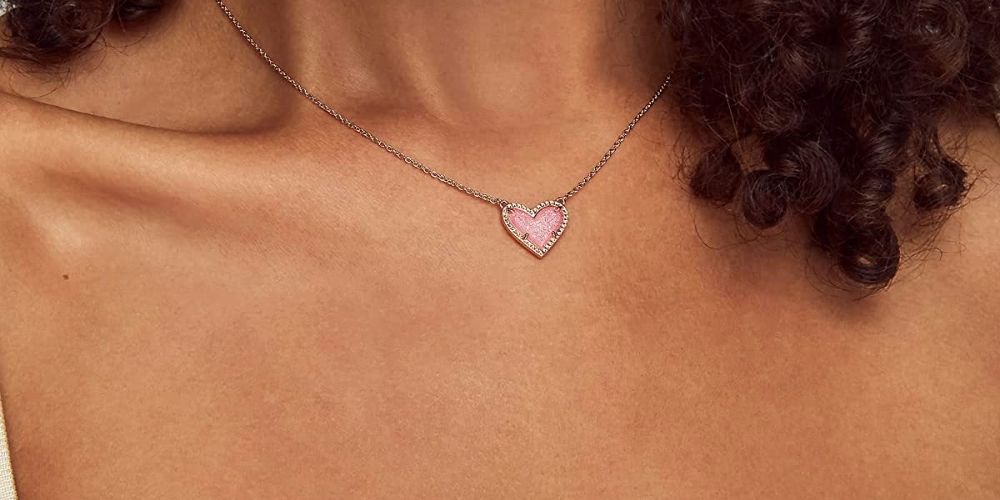 Add a touch of sparkle to your fashionista mom's wardrobe with the Kendra Scott Ari Heart Pendant Necklace. This delicate and elegant necklace features a captivating stone pendant on an adjustable 14k gold-plated chain. Available in a variety of stunning stone colors, it's the perfect accessory to elevate any outfit. Show your mom just how much she shines in your eyes with this timeless and beautiful piece of jewelry.
Scarf and Gloves Set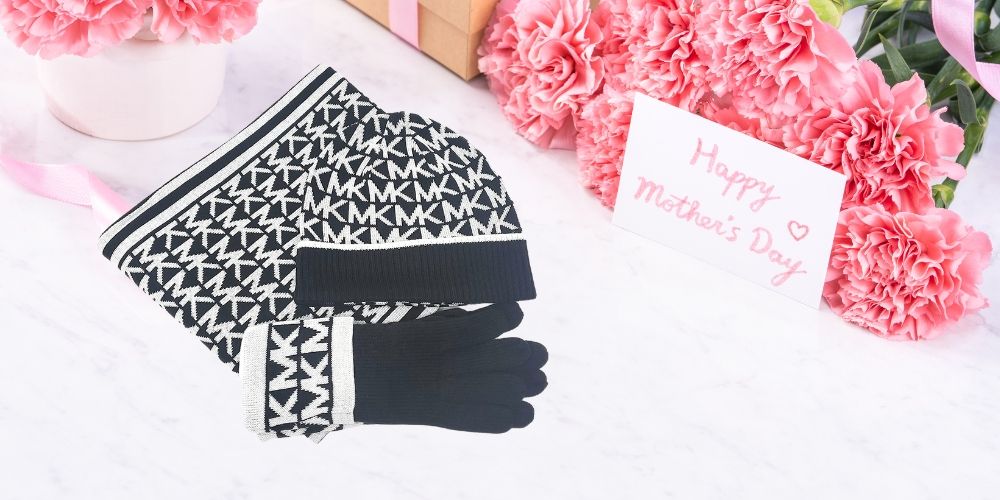 Keep your fashion-forward mom looking chic and cozy with a stylish Scarf and Gloves Set. This elegant set is made from high-quality materials, providing warmth and style during the colder months. It's a perfect present for moms who love to make a statement with their accessories.
Personalized Name Necklace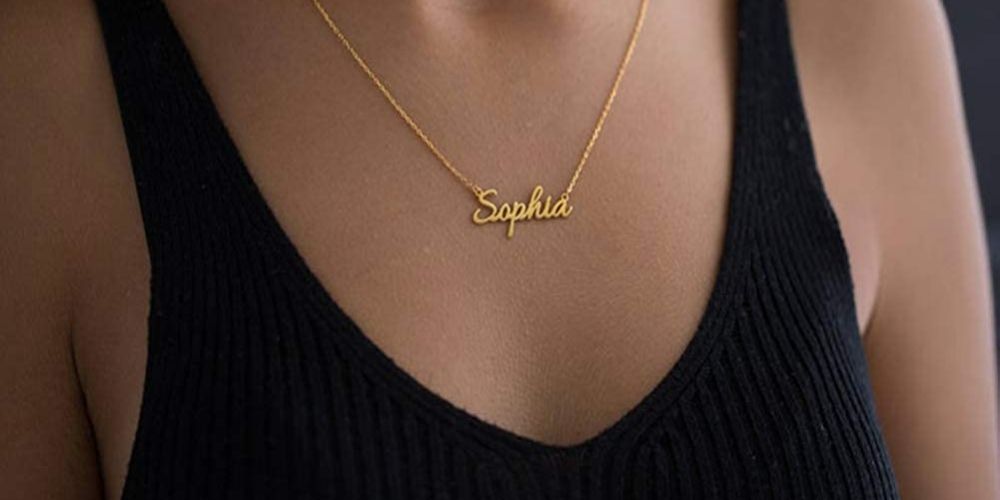 Give your mom a personalized touch of glamour with a Custom Name Necklace. This beautiful piece of jewelry features her name or initials in a delicate script, making it a one-of-a-kind accessory that she'll adore. Show your mom just how special she is with this unique and meaningful Mother's Day gift.
Red Lace-Up Heels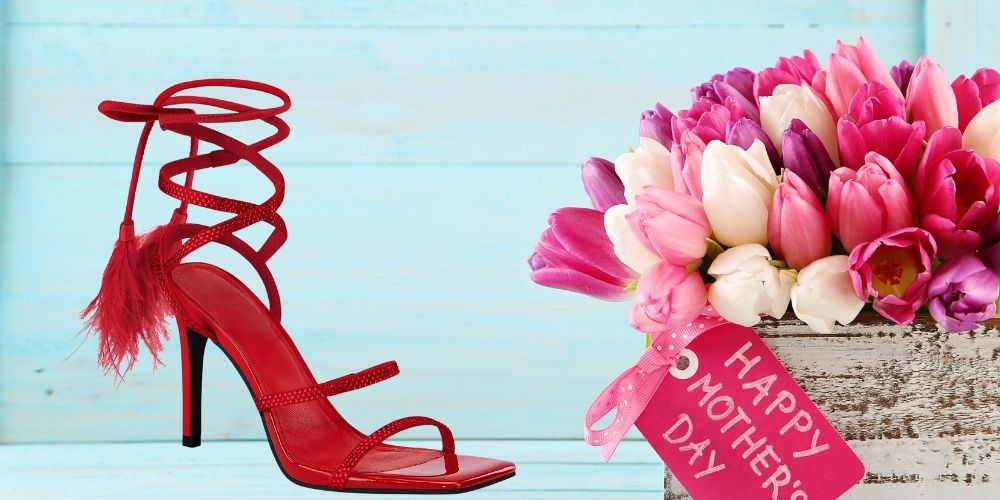 Add a pop of color and sophistication to your mom's wardrobe with a pair of Red Lace-Up Heels. These stunning shoes feature a flattering lace-up design and a comfortable heel height, making them perfect for special occasions or a night out on the town. Gift her these eye-catching heels to make her feel like the fashionable and confident woman she is.
RELATED ARTICLE: Delve into our chic collection of 10 red lace-up heels, an impeccable gift choice for your fashionista mom that effortlessly combines style and comfort!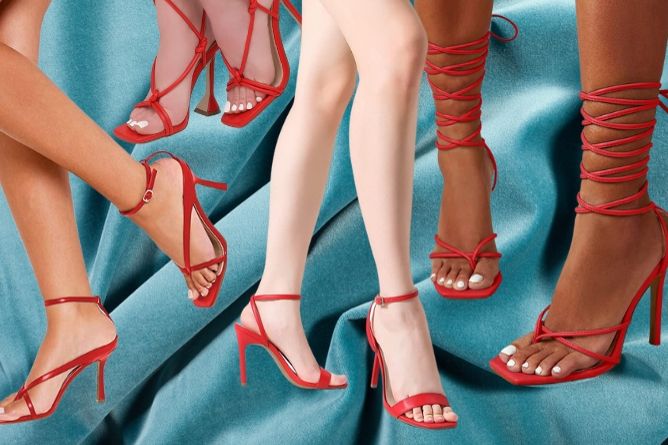 Final Thoughts
Finding the perfect Mother's Day gift can be a breeze when you consider your mom's unique personality and interests. With our diverse selection of thoughtful and delightful presents, you're sure to find a gift mom will absolutely cherish. Remember, it's not about the price tag or extravagance; it's about showing your appreciation and love with a gesture that speaks to who she is. As you celebrate the special day, take a moment to express your gratitude and make her feel truly special. After all, it's those heartfelt moments and genuine connections that Mom loves the most. Happy Mother's Day to all the incredible moms out there!
Other Posts You May Like
It's time to shower not just one, but two generations of amazing women with love and appreciation. Check out our double-whammy of gift-giving goodness with 31 Heartfelt Mother's Day Gifts for Grandma and 25 Unique and Thoughtful Mother's Day Gifts for Daughters – because let's face it, the mom squad deserves the very best on their special day!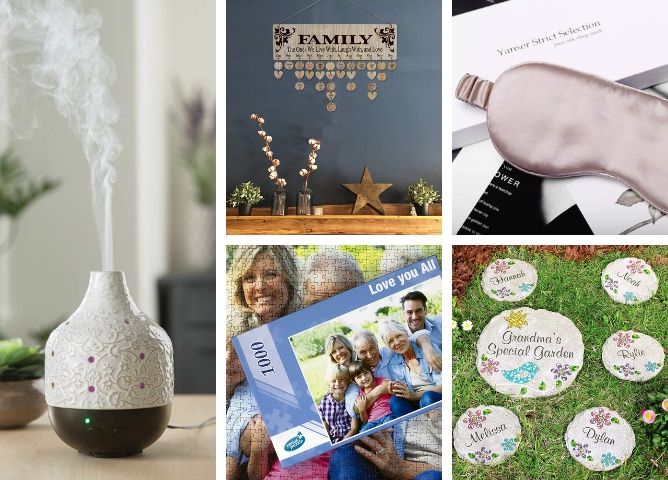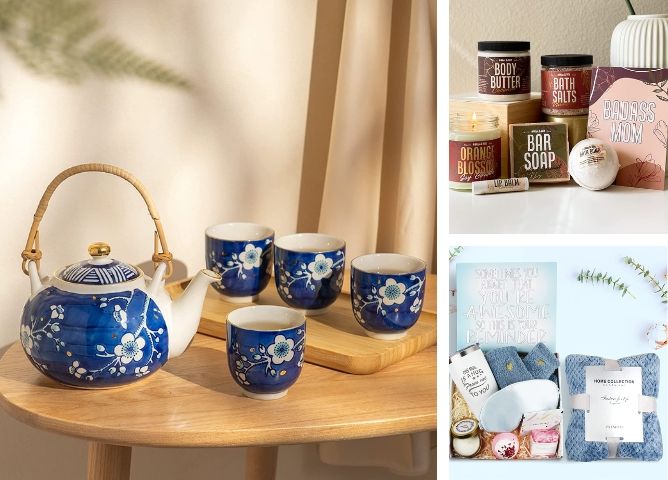 Comments