This post may contain affiliate links, please see our privacy policy for details.
Autumn's symphony of colors and cozy embrace is upon us, and the fashion world is buzzing with excitement. From the soft whispers of delicate fabrics to the bold statements of unique designs, October 13th's fashion deals encapsulate the season's essence. These trendy pieces, steeped in elegance and comfort, are sure to elevate your wardrobe, ensuring that you step out in style this fall.
Swiss Dot Flowy Tunic Dress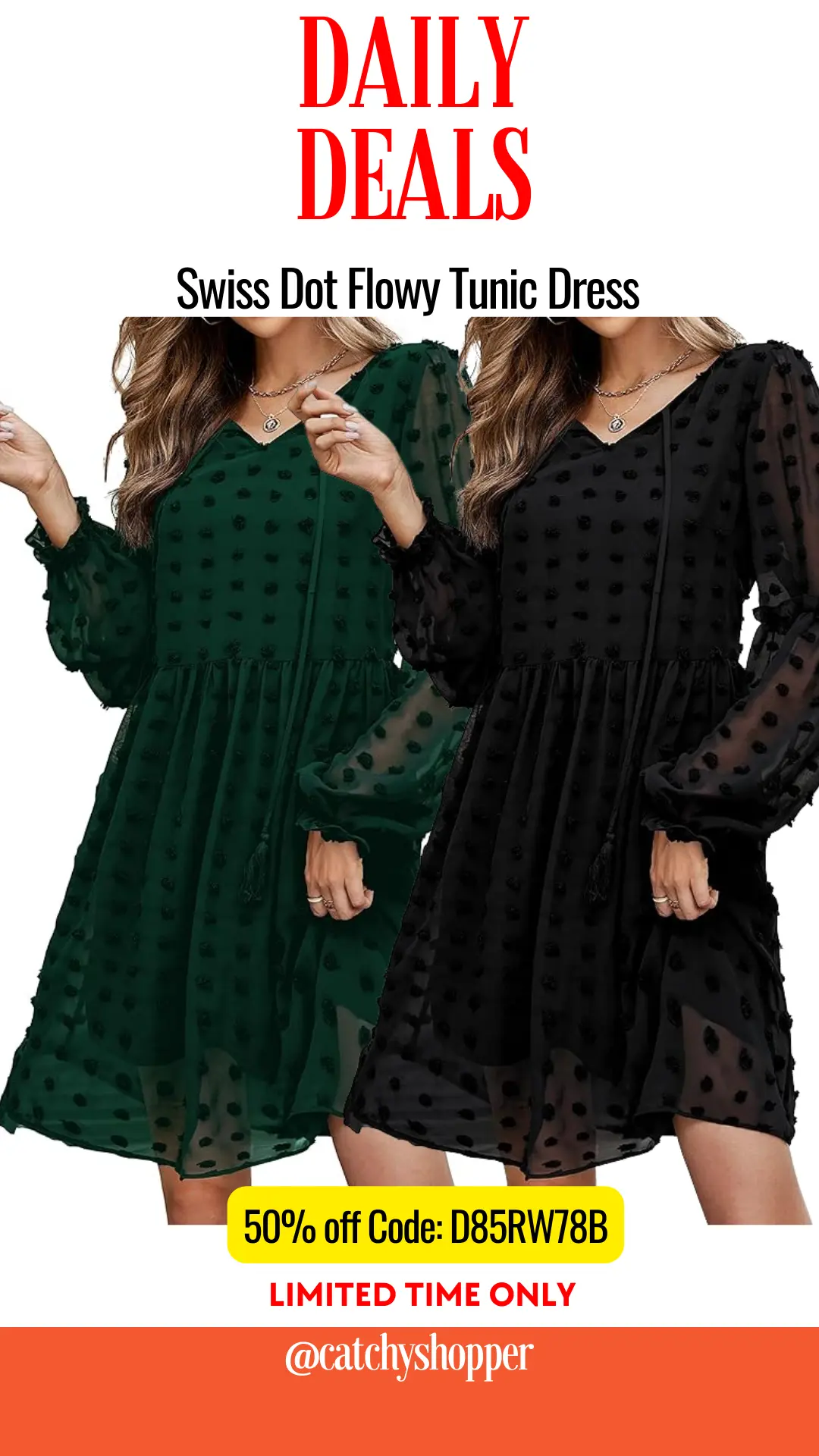 Elegance meets trend in the Swiss Dot Tunic Dress. This season's sought-after Swiss dot design combines with a versatile V-neck to ensure you stand out, whether at the office or on a date night. And the style doesn't stop there! With its tie-knot collar, you get to decide how to wear it every time. Paired with high heels, sandals, or even a handbag, its versatility knows no bounds. Don't miss out on this deal and grab your piece at a whopping 50% discount using the code D85RW78B. The offer ends on 2023-10-18.
Ruffle Tiered Flowy Swing Dress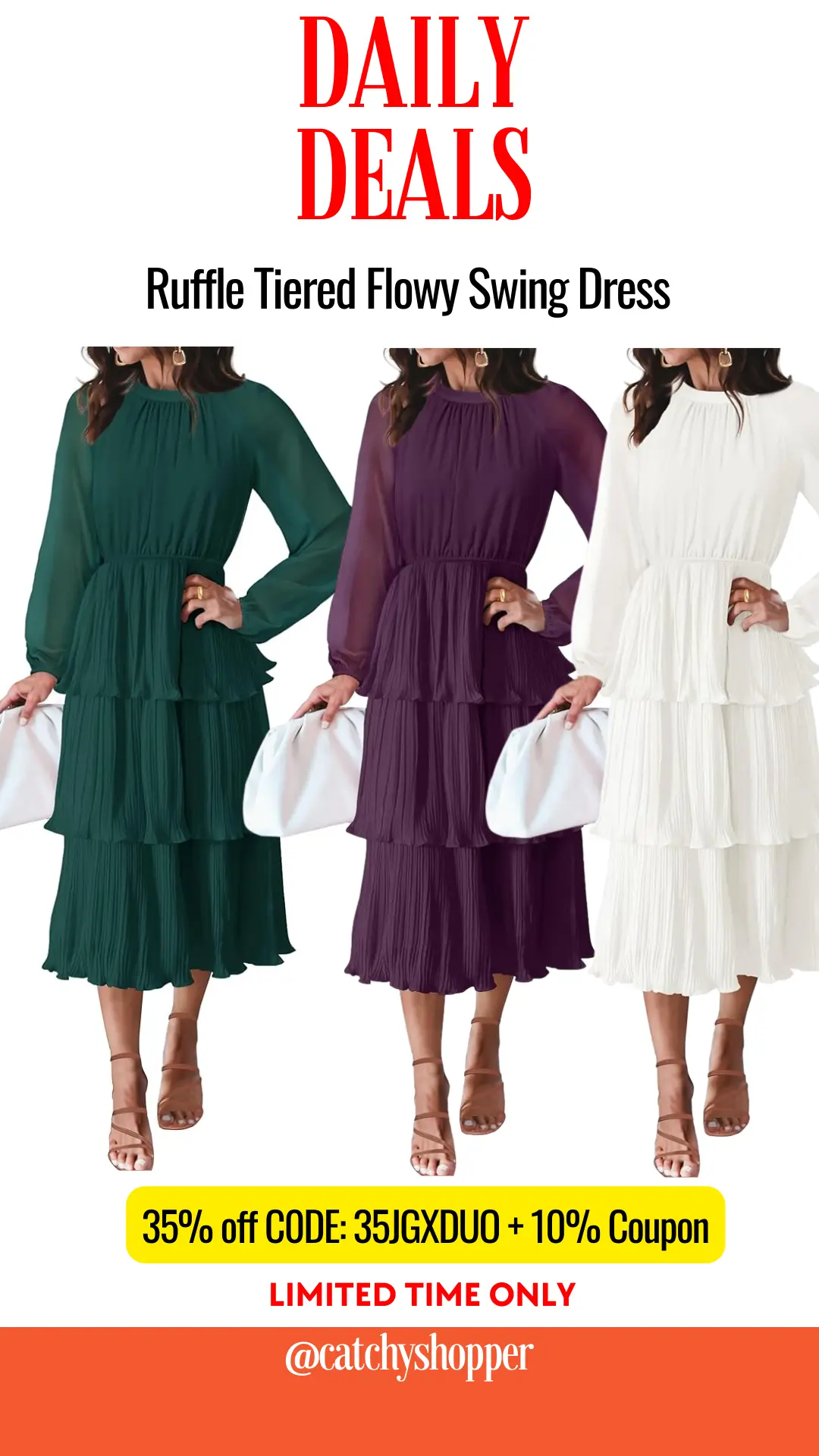 If you're looking for a dress that dances with every step, look no further. Adorned with ruffles and multi-layered tiered hems, this swing midi dress offers a playful yet sophisticated vibe. Its chiffon fabric promises both breathability and an exquisite drape. Dress it up with heels or sandals and shine at any occasion. Avail 35% off using the code 35JGXDUO and enjoy an additional 10% discount with our exclusive coupon! The offer ends on 2023-10-17.
Knit Long Cardigan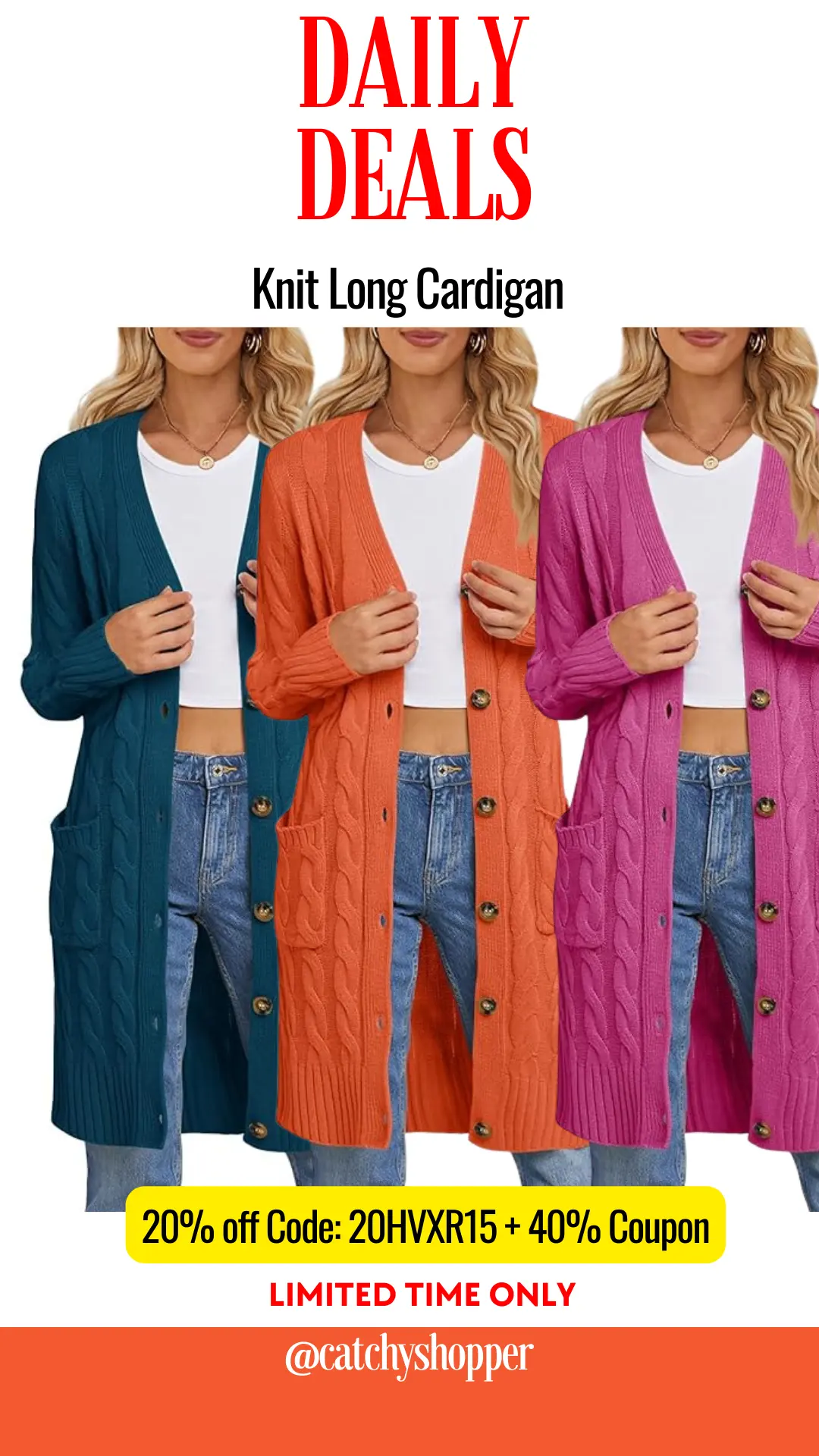 Knitwear, a classic staple of autumn, gets a chic update with this boyfriend-styled, cable knit cardigan. Perfect for those breezy evenings, its knee-length design and button-down style are the epitome of casual elegance. Pair it with jeans or slacks and you're set for the day, whether at the office or a casual outing. Get yours now with a 20% discount using the code 20HVXR15 and an extra 40% off with our special coupon! The offer ends on 2023-10-15.
Two Piece Outfits Tracksuits Sets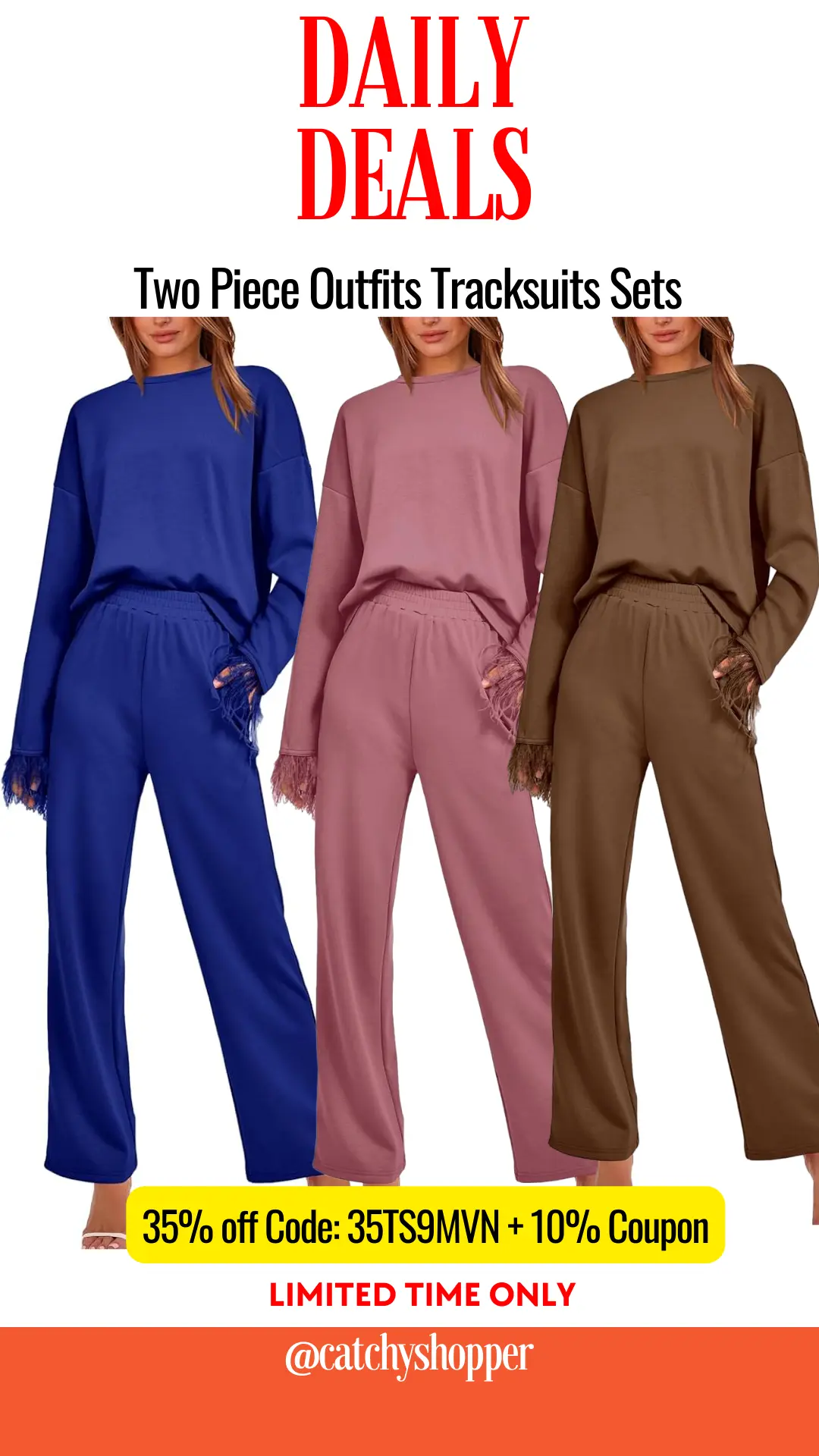 Why sacrifice style for comfort when you can have both? Revel in the cozy embrace of this 2-piece sweatsuit set, designed for the ultimate lounging experience. Its oversized fit coupled with the playful feather trim offers a blend of luxury and leisure. Choose from an array of colors, from wine red to royal blue, and elevate your lounging game. Enjoy 35% off with the code 35TS9MVN and an additional 10% off with our coupon. Offer ends 2023-10-15.
Crewneck Sweatshirt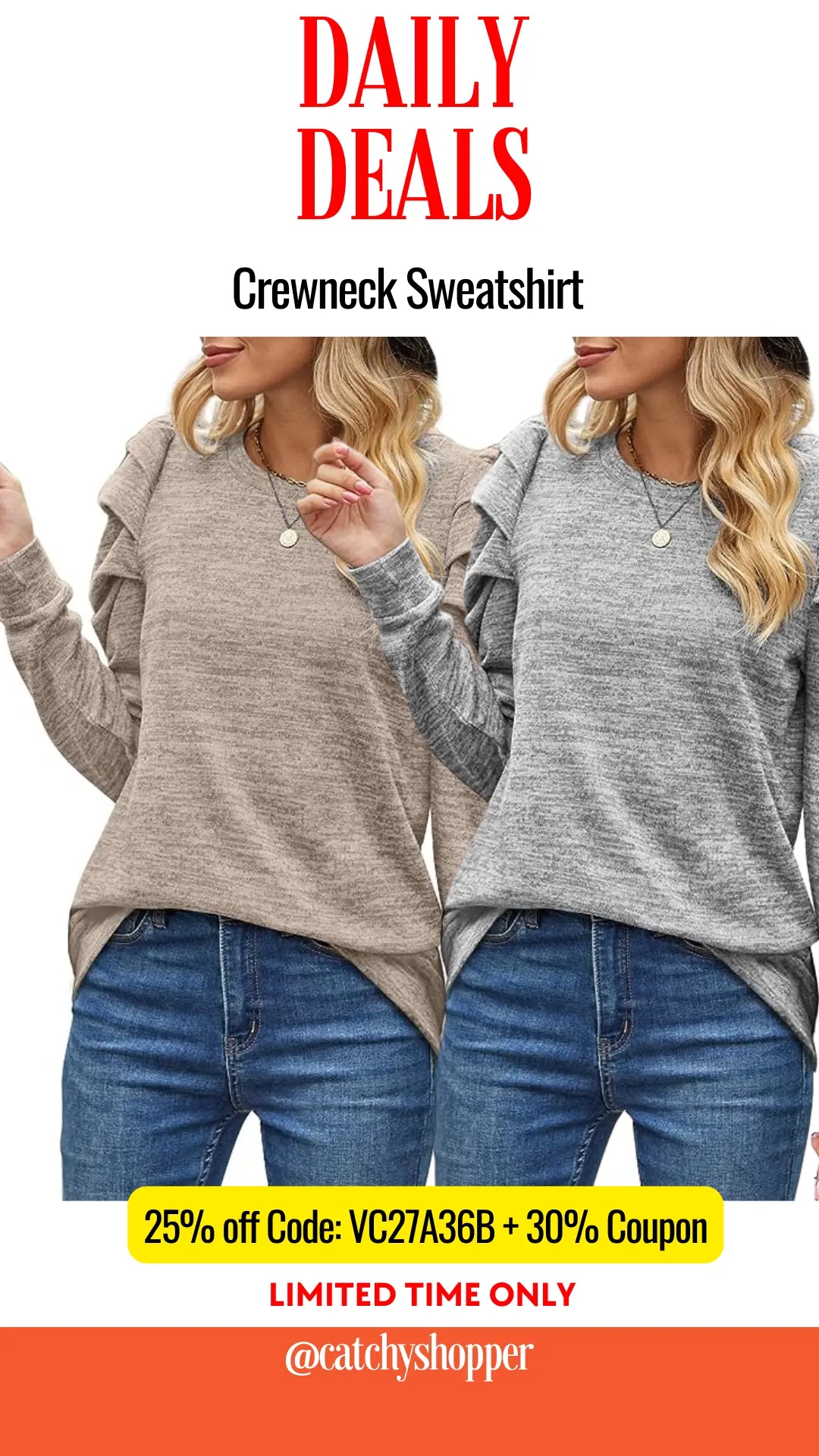 Redefine casual with this fashion-forward crewneck sweatshirt. Its unique puff sleeves set it apart, making a bold statement. Whether paired with leggings, jeans, or skirts, its distinctive fabric ensures you shine. Perfect for any season, it promises versatility and style. Snag yours with a 25% discount using the code VC27A36B and an added 30% off with our exclusive coupon. The offer ends on 2023-10-18.
Seize the season with these fashionable finds. Remember, autumn is all about layers, textures, and embracing warmth, so let's do it in style! Happy shopping!
Other Posts You May Like
💡
Beach and Resort Wear
Prepare for your next holiday with our
Resort Wear
and
Beach Wear
suggestions. Also, make a splash with our
Pool Outfits
that are both stylish and comfortable.
Join our Facebook Group for daily unbeatable deals.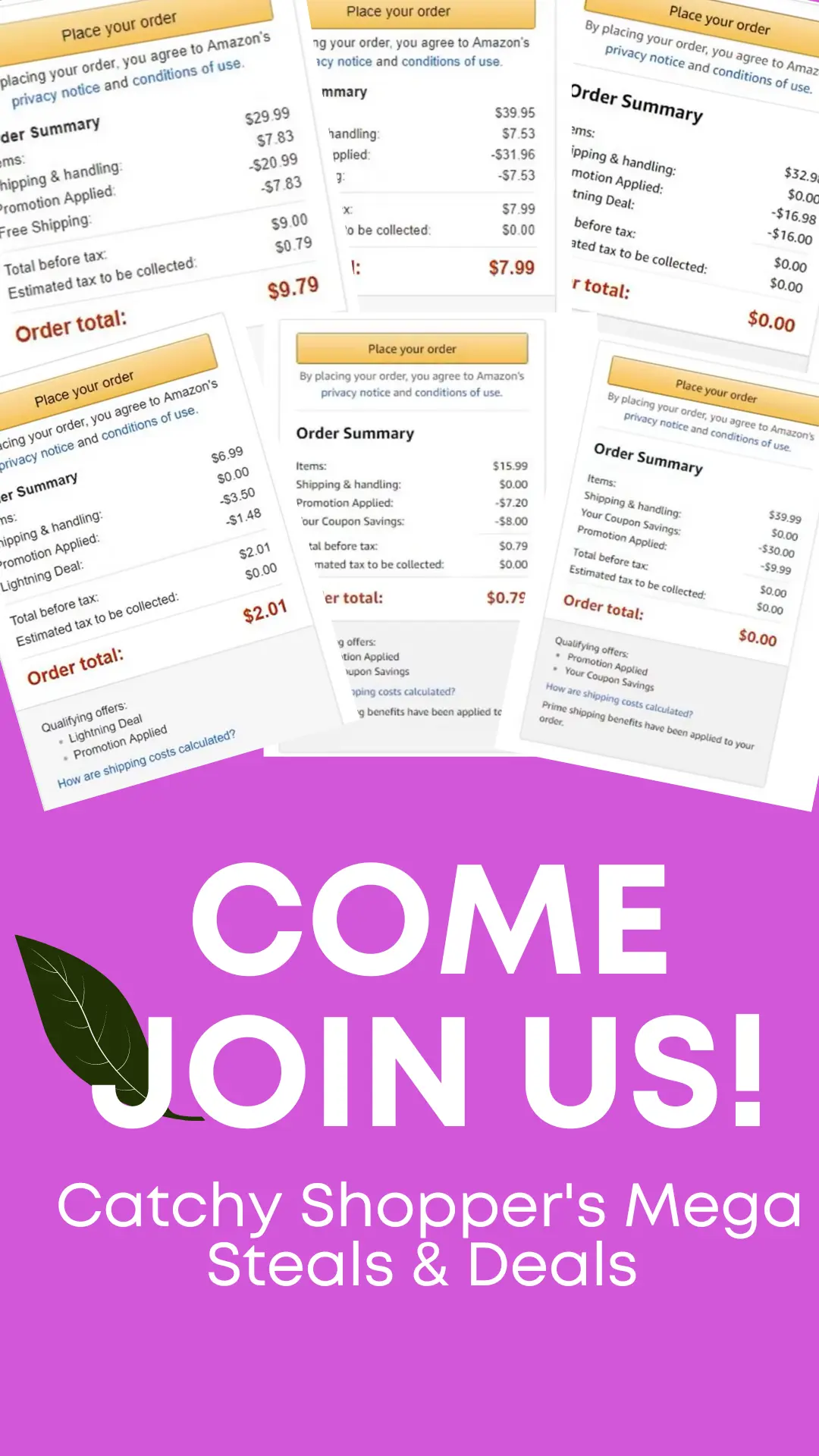 For more amazing fashion finds, check out the Daily Promos on the Latest Fashion Trends post.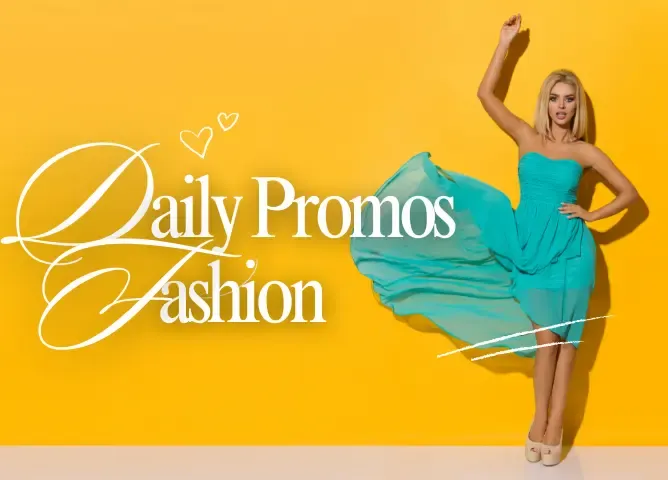 Comments