This post may contain affiliate links, please see our privacy policy for details.
Autumn is upon us, and with it comes the delightful thrill of updating our wardrobes. From cozy fleece jackets to stunning bodycon dresses, there's something for everyone in this season's fashion lineup. Whether you're preparing for a Halloween party, gearing up for date nights, or just looking for the perfect everyday wear, we've got you covered. Dive into our curated list of fashion deals available on October 14th and elevate your style game without breaking the bank.
Plaid Patchwork Hooded Sweatshirt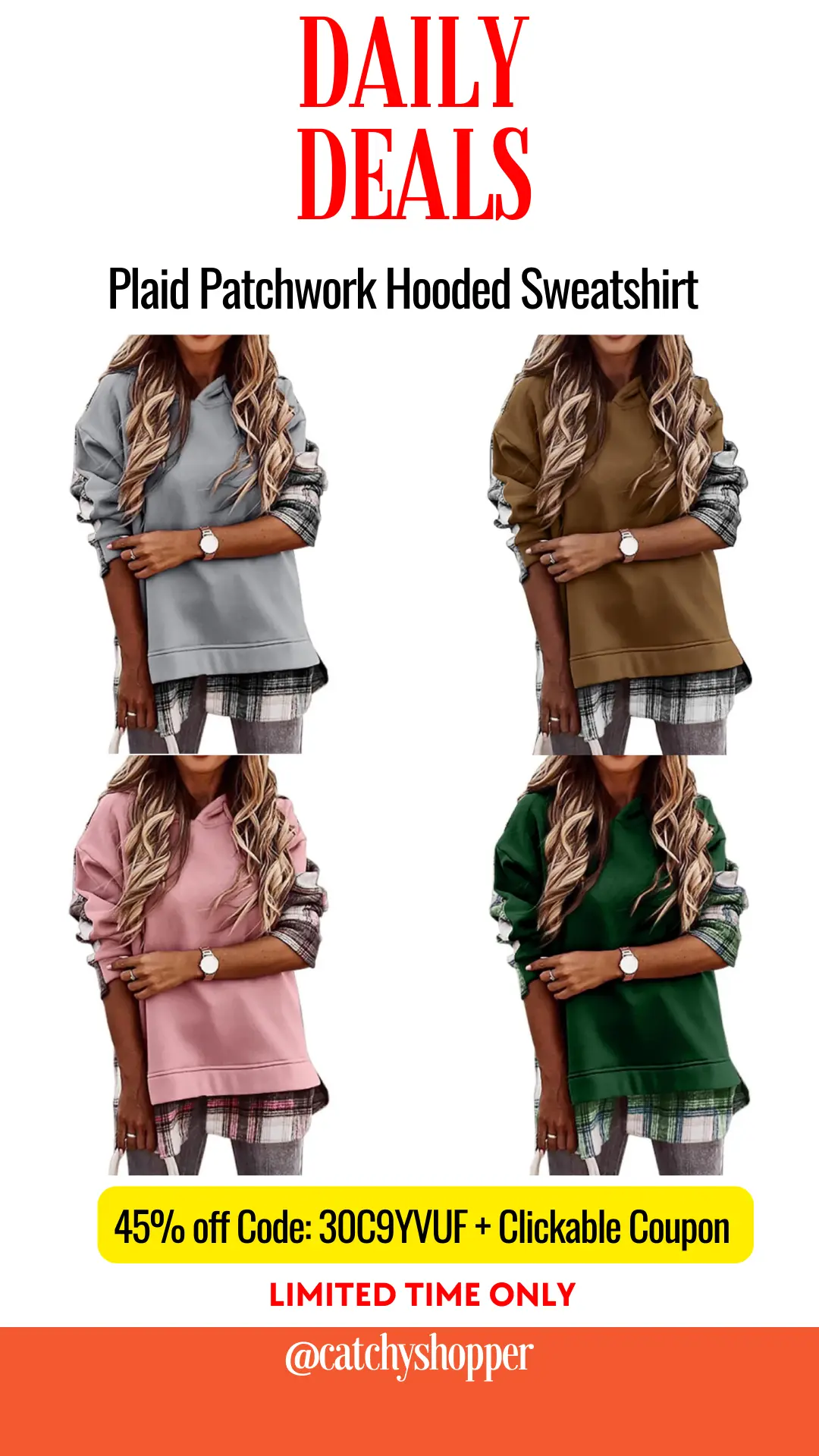 Stay trendy and comfy with this versatile sweatshirt that features plaid patchwork on the sleeves, back, and hem. Perfect for all seasons, you can pair it with leggings, jeans, or sports shoes. Grab it at 45% off with code 30C9YVUF at checkout. Hurry, this deal is valid until 10/17/2023!
Colorblock Striped Sweaters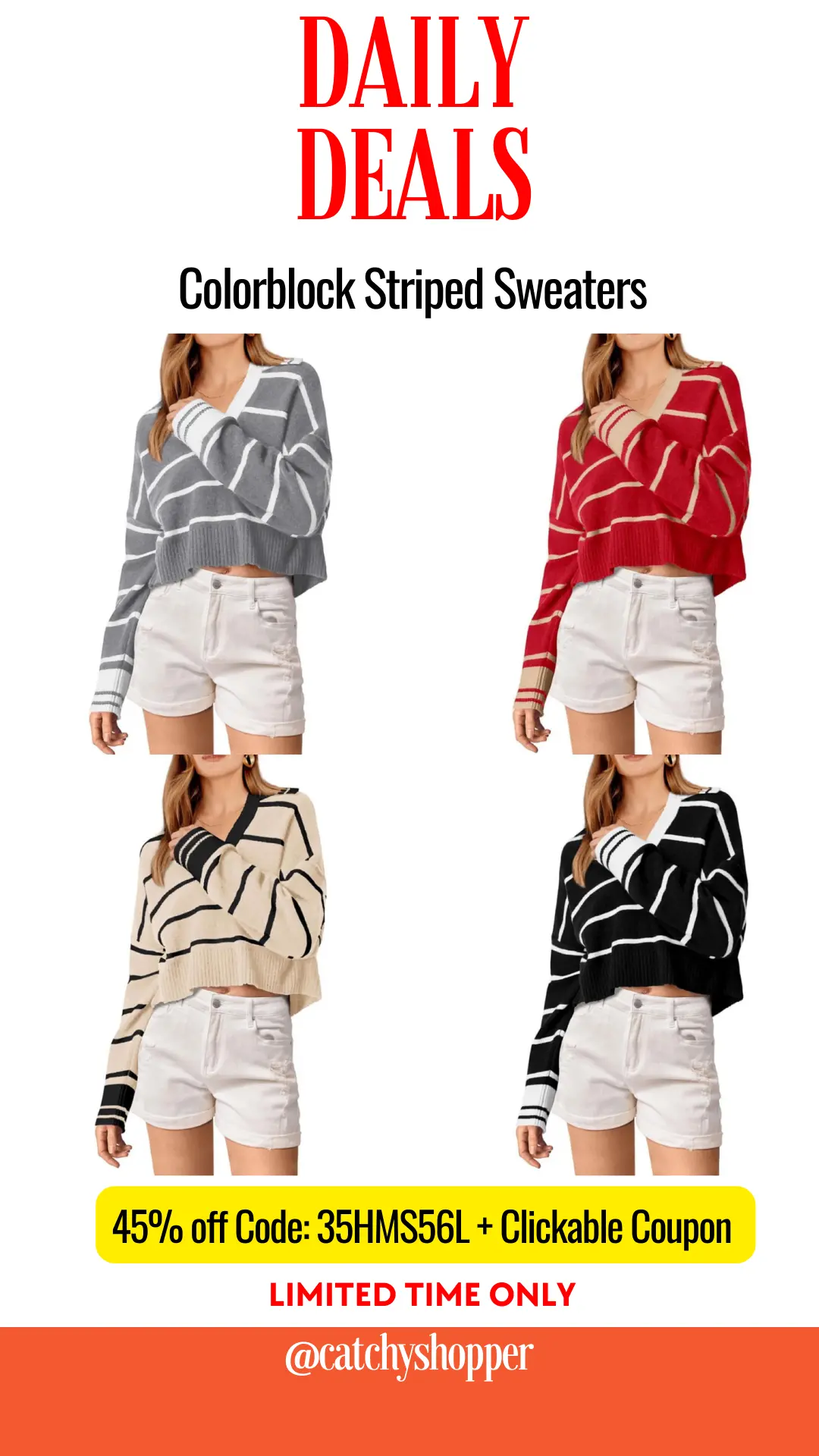 Turn heads with this chic striped sweater, perfect for pairing with high-waisted jeans or skirts. Whether you're off to a holiday party or just want to look effortlessly fashionable on a casual day out, this sweater won't disappoint. Use code 35HMS56L for 45% off until 10/18/2023.
Winter Fuzzy Fleece Jackets
Brace the cold in style with this fuzzy fleece jacket. Its chic design, button-down closure, and casual style make it a must-have. Don't miss out on the 55% discount; use code 35WTM9W6 before 10/15/2023.
Halloween Sweater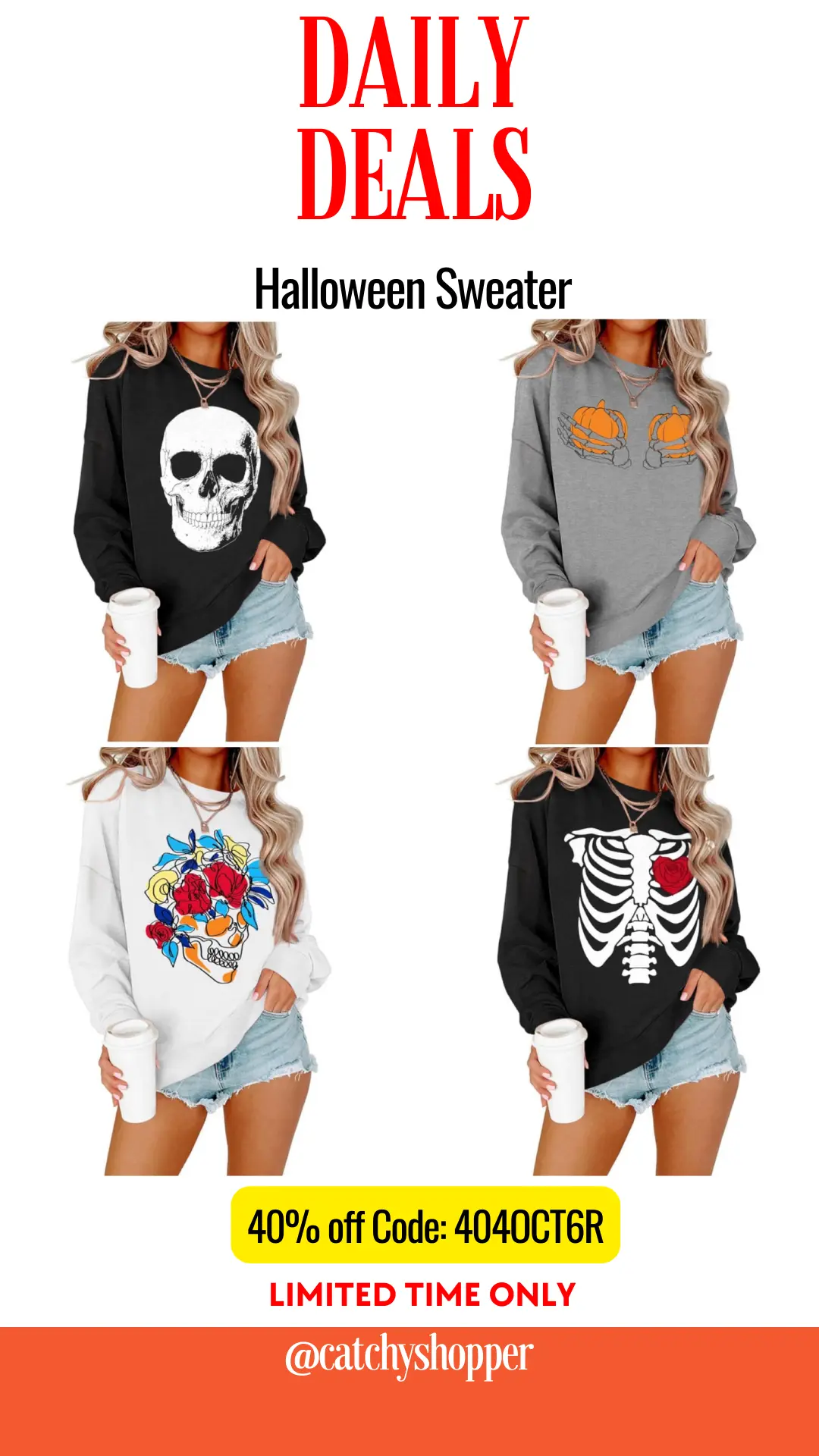 Set the Halloween mood with this crewneck sweatshirt made of soft cotton fabric. Perfect for parties or casual wear, get 40% off with code 404OCT6R until 10/18/2023.
Chunky Knit Sweaters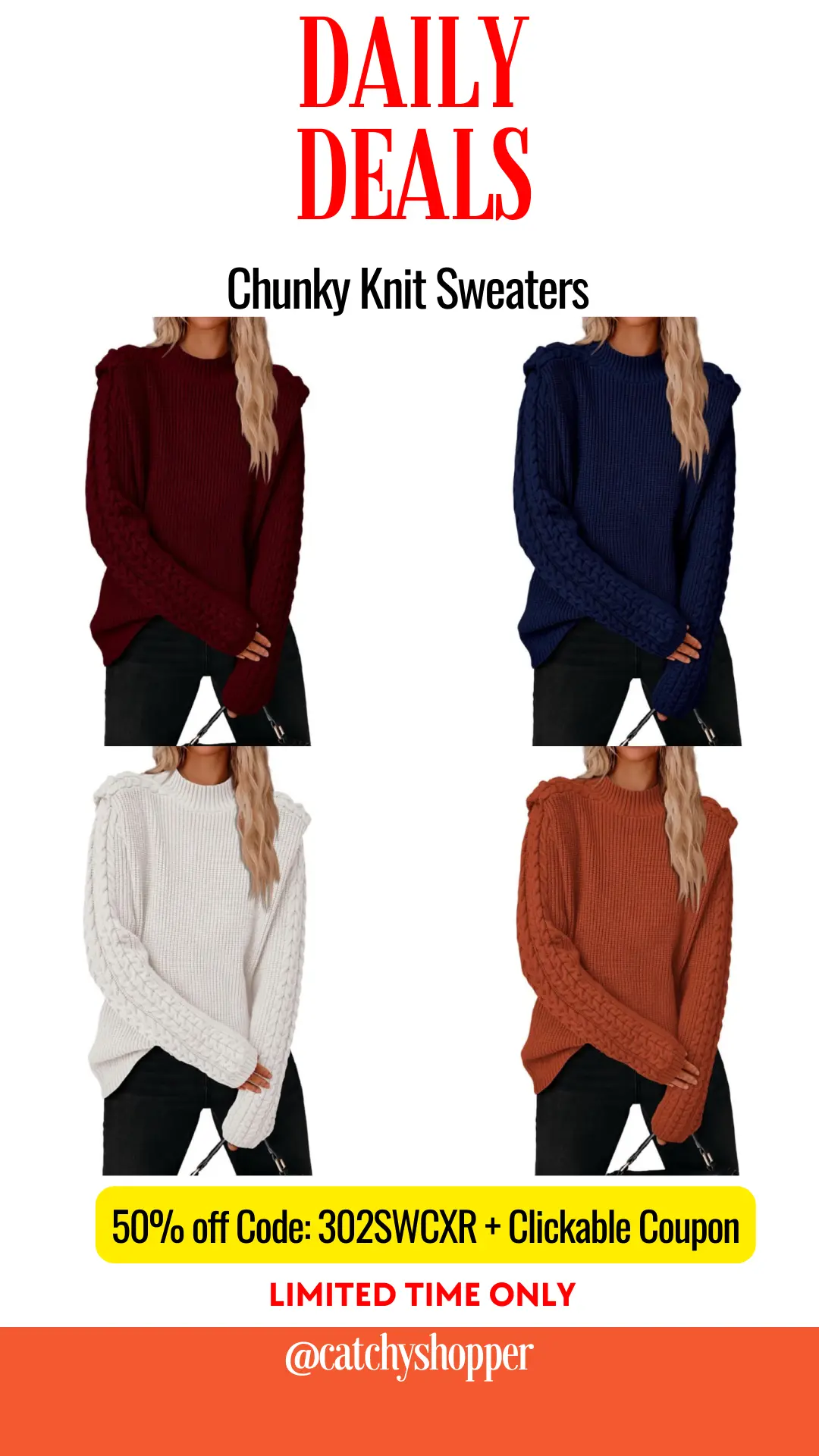 Warm and stylish, this sweater is a winter must-have. Embrace the chic design and comfortable fabric with 50% off using code 302SWCXR. Offer ends 10/16/2023.
Puff Sleeve off Shoulder Dresses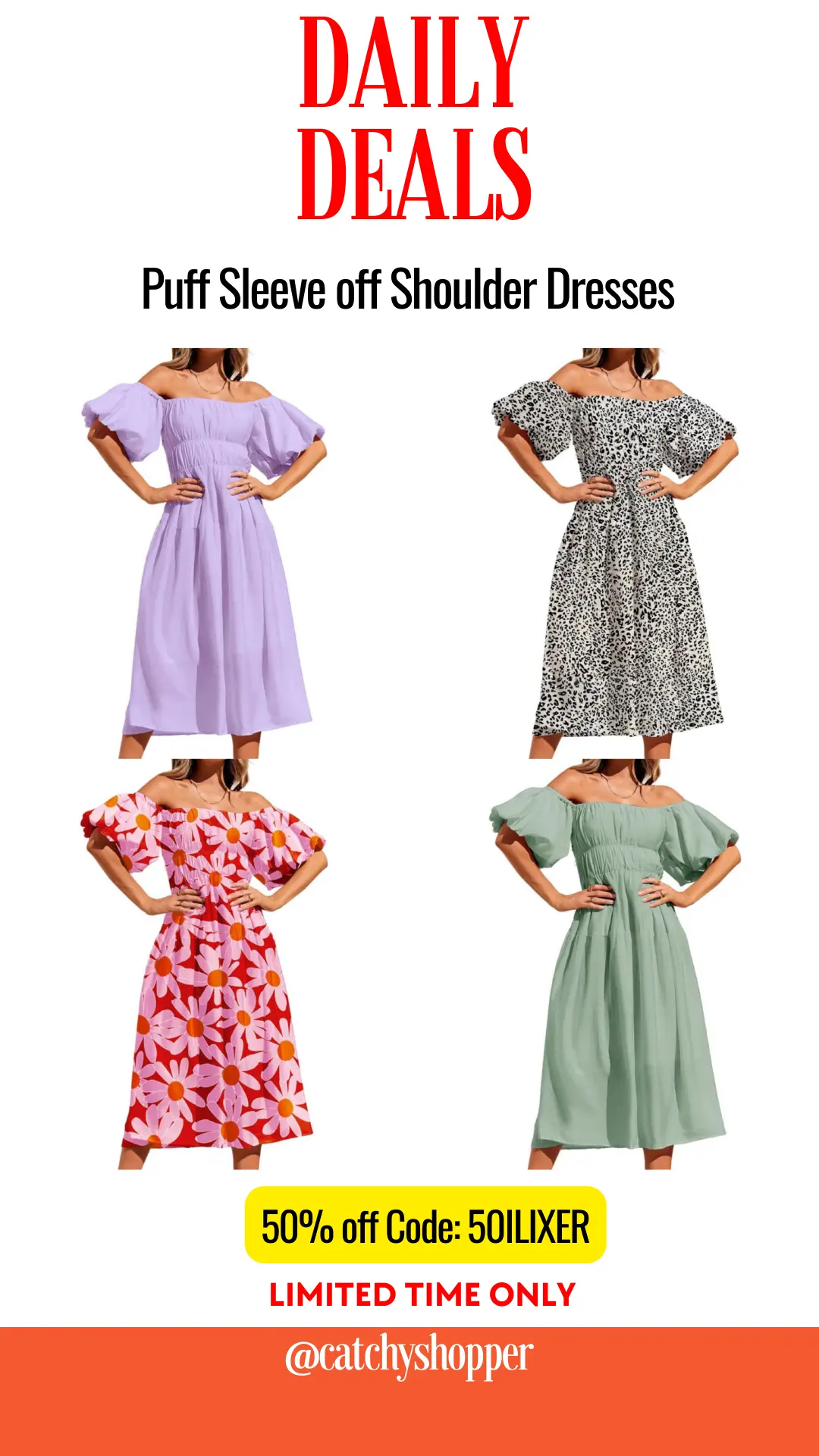 Flaunt this elegant dress at vacations, holidays, weddings, and parties. Enjoy 50% off with code 50ILIXER until 10/20/23.
Cross Back Sports Bra Top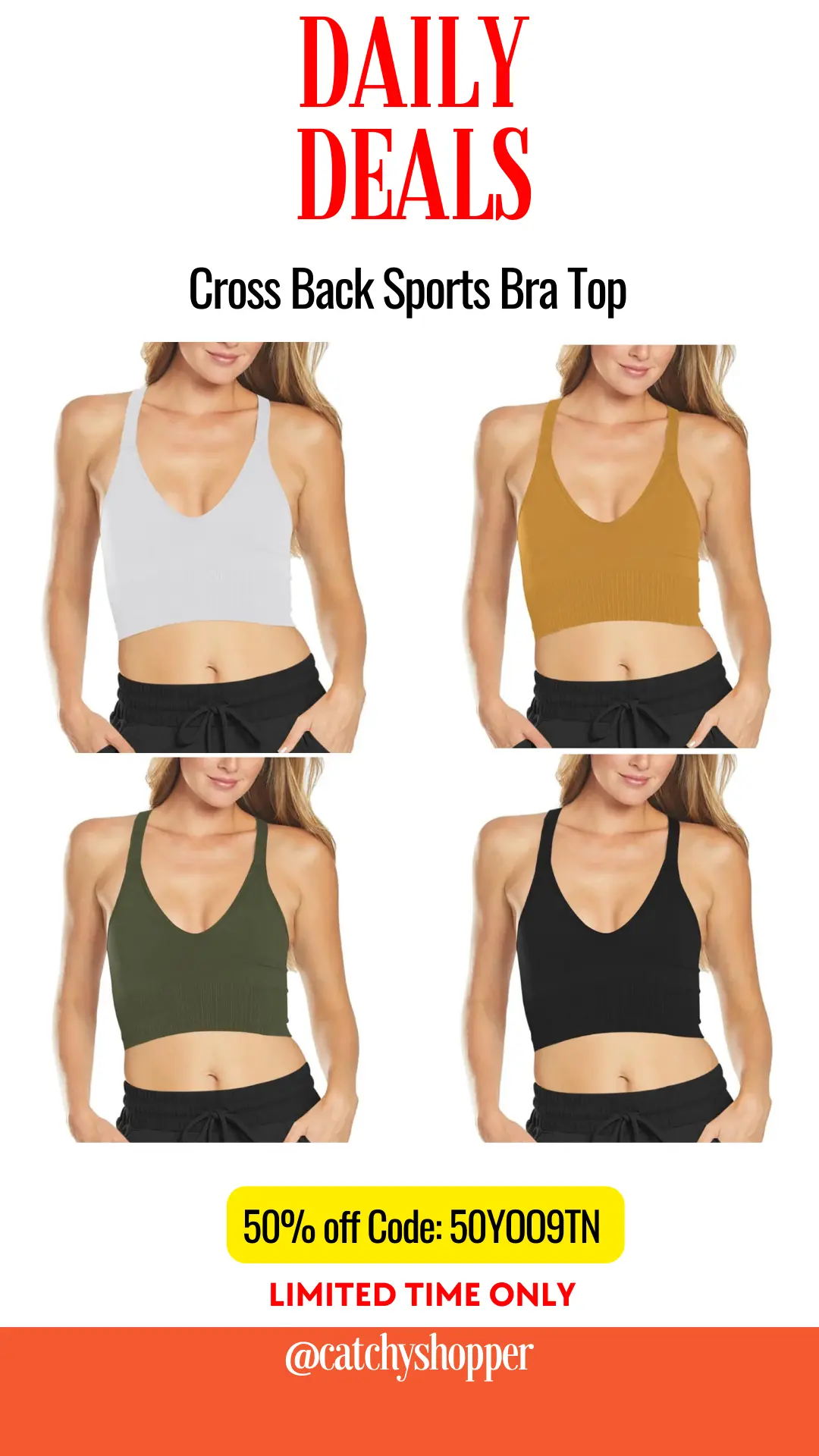 Perfect for yoga, Pilates, or lounging around, this sports bra top is designed for low-impact sports. Get yours at 50% off with code 50YOO9TN until 10/16/2023.
Patchwork Shirt Office Shirt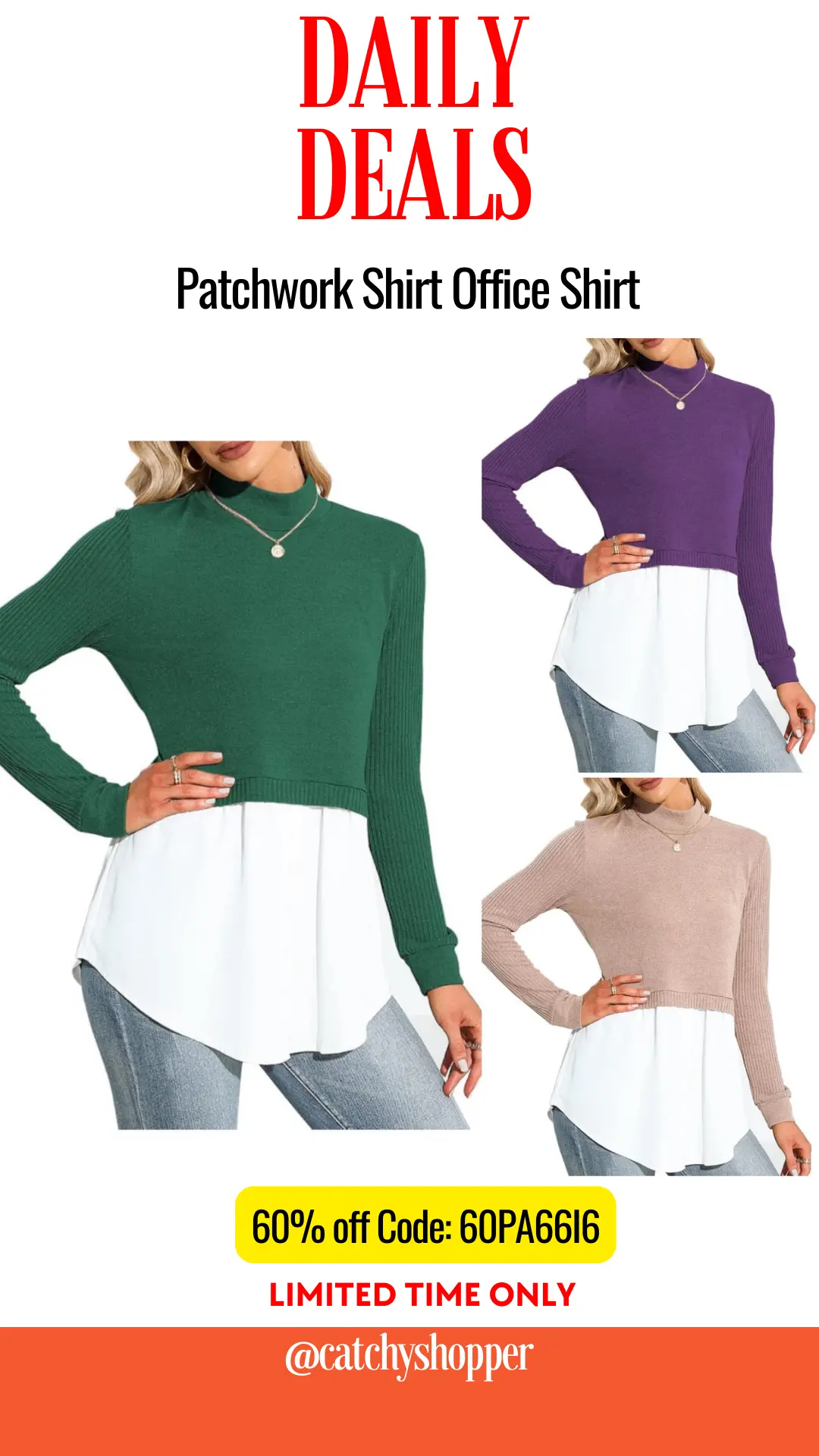 Look professional and chic at the office with this patchwork shirt. Enjoy 60% off using code 60PA66I6 before 10/16/2023.
Long Sleeves Bodycon Velvet Mini Dress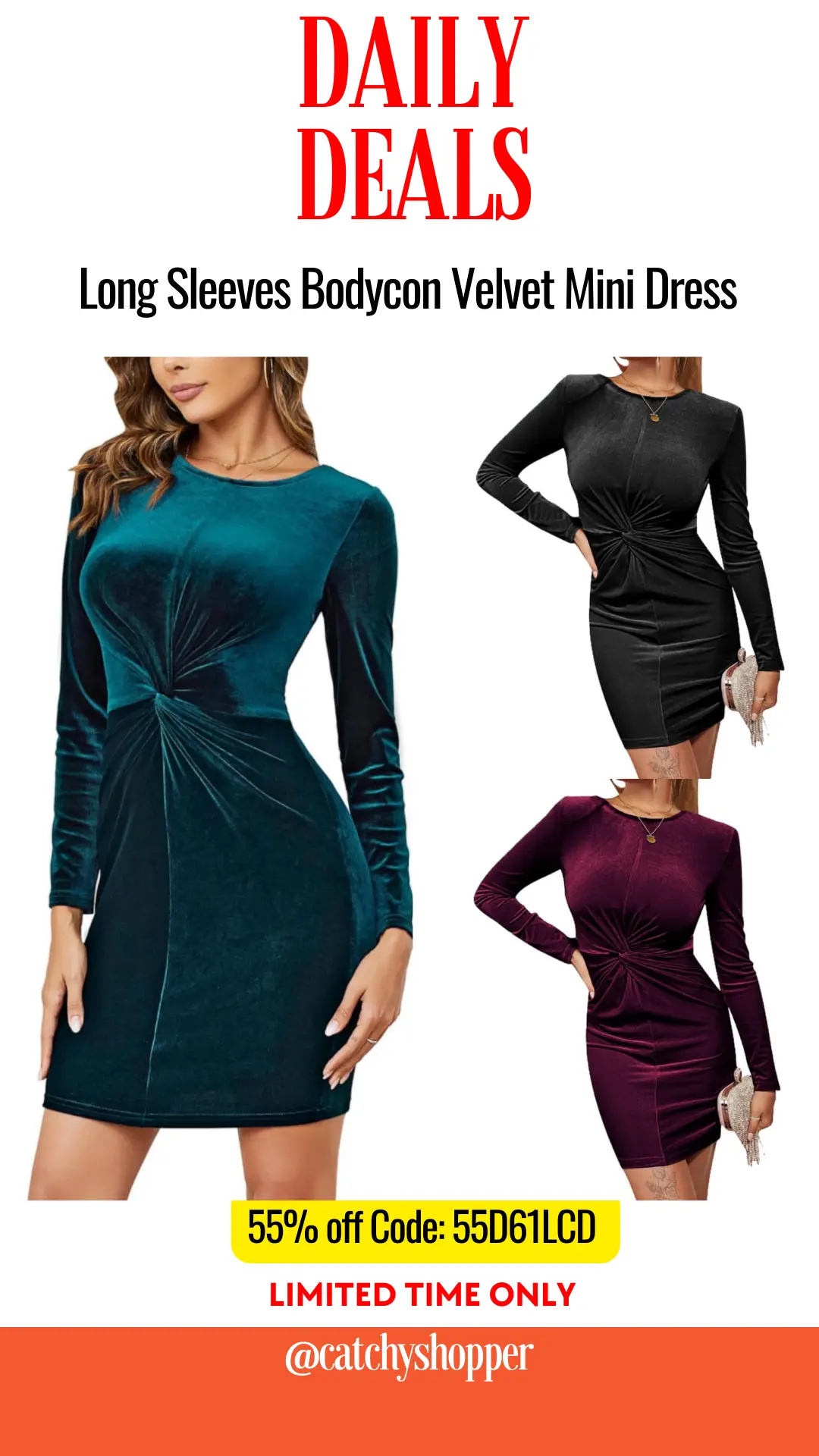 Be the center of attention at any holiday party with this elegant velvet dress. Secure a 55% discount with code 55D61LCD by 10/16/2023.
Winter Leopard Cardigans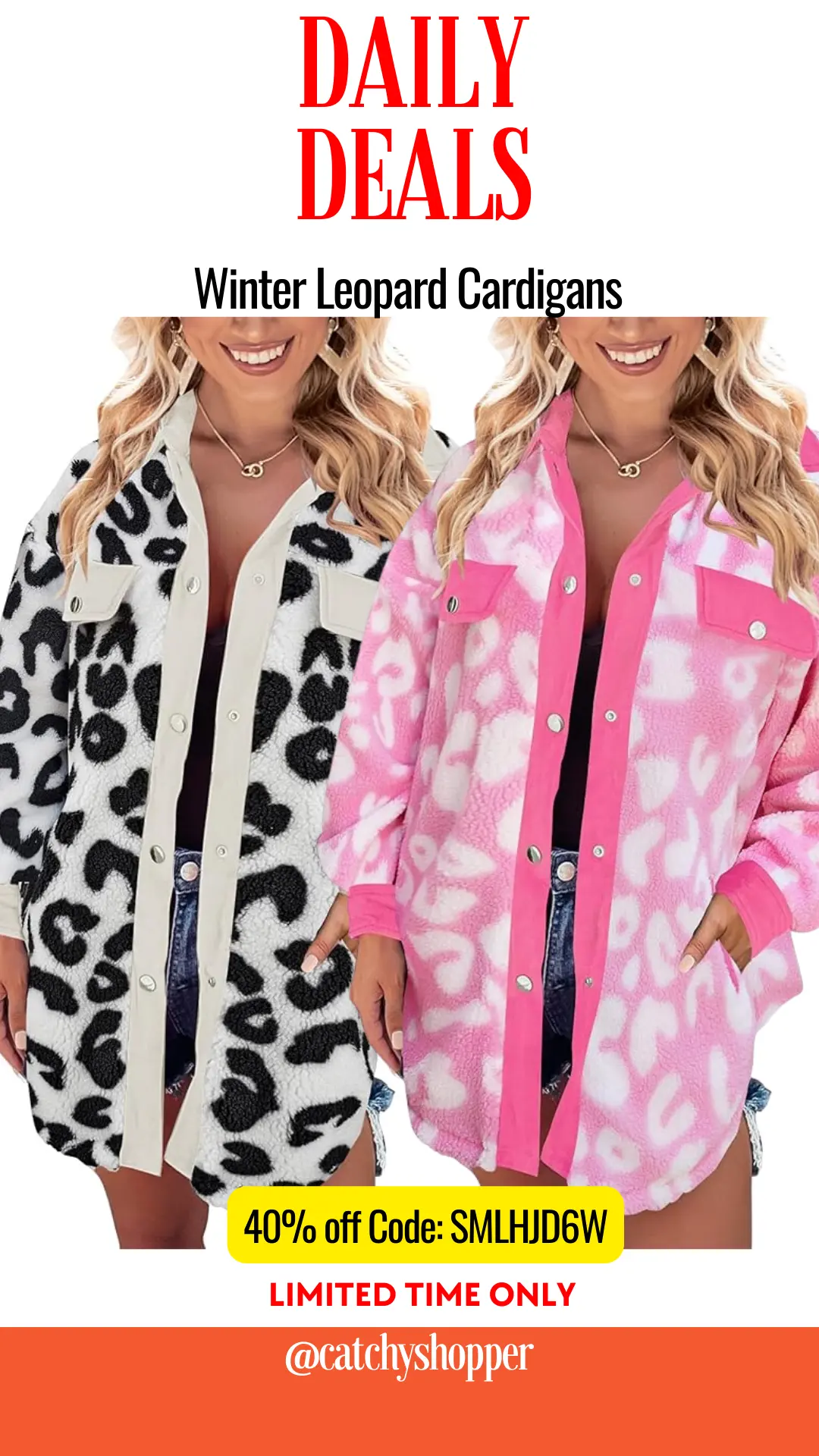 Stay warm and fashionable with this leopard cardigan. Crafted from 100% polyester, this faux shearling cardigan can be yours at 40% off with code SMLHJD6W. Offer lasts until 10/16/2023.
Mark your calendars and make the most of these fantastic deals on October 14th! Happy shopping!
Other Posts You May Like
💡
Beach and Resort Wear
Prepare for your next holiday with our
Resort Wear
and
Beach Wear
suggestions. Also, make a splash with our
Pool Outfits
that are both stylish and comfortable.
Join our Facebook Group for daily unbeatable deals.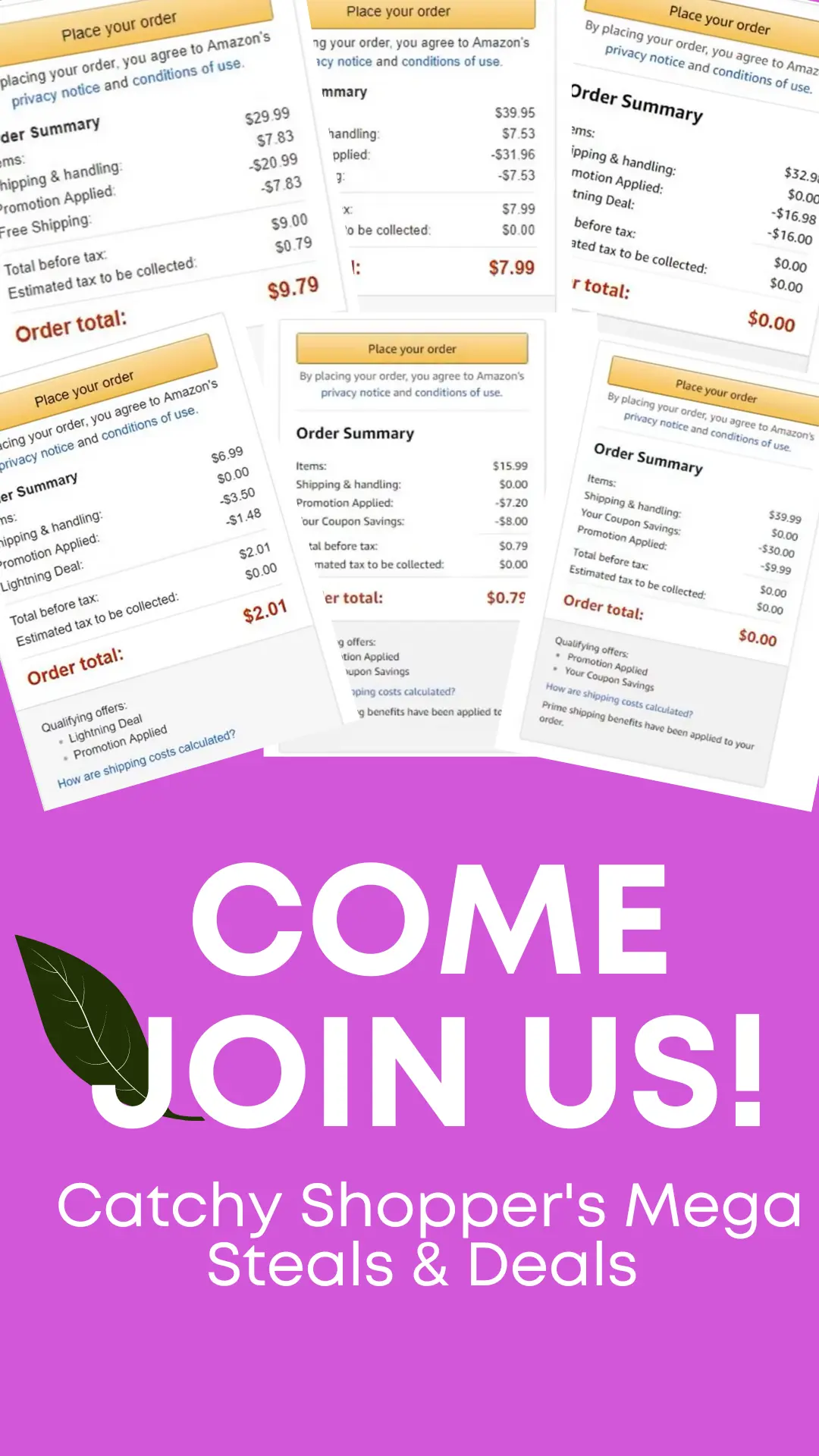 For more amazing fashion finds, check out the Daily Promos on the Latest Fashion Trends post.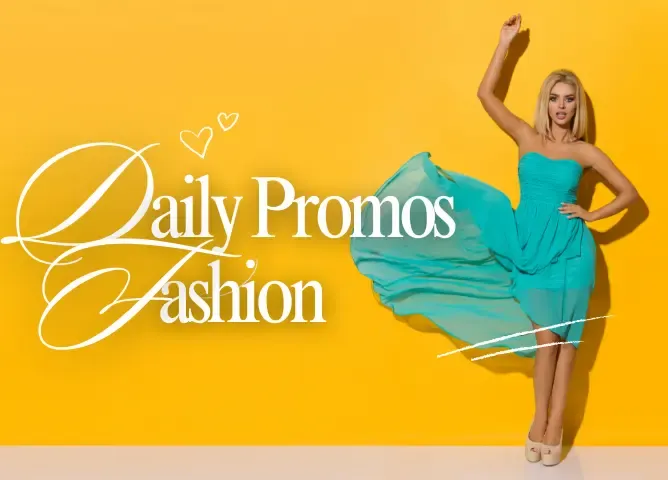 Comments