This post may contain affiliate links, please see our privacy policy for details.
Ready to embrace the fall season in style? Look no further! Our Amazon fashion deals for October 8th bring a medley of chic selections that are perfect for upgrading your wardrobe. Whether you're looking for cozy down coats or trendy maternity tops, we've got it all right here. Dive in and let's uncover the must-have items that are guaranteed to make a statement.
Long Quilted Down Coats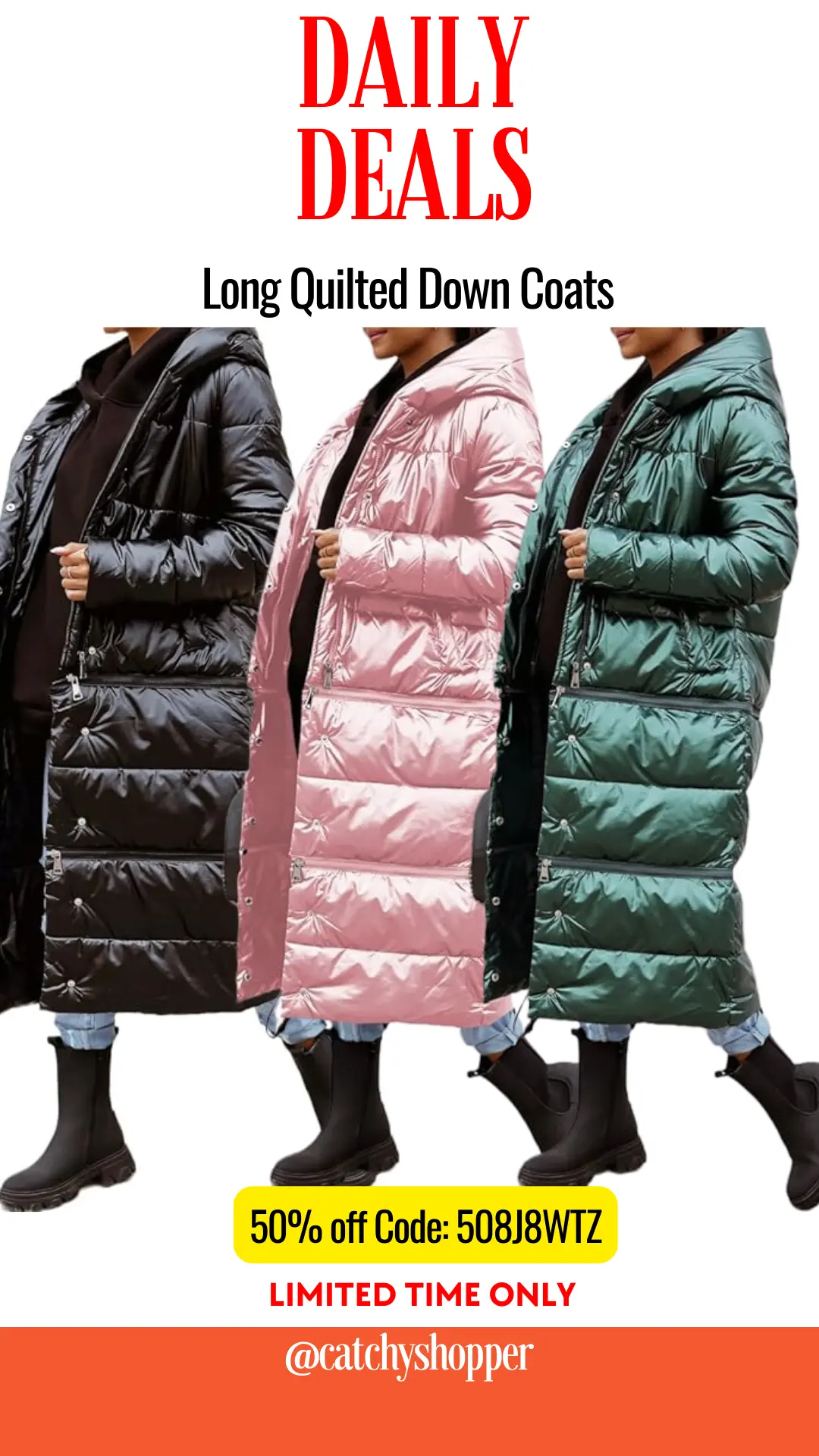 Step into the colder months in style with our Three Length Adjustable Long Quilted Down Coats, currently available at a whopping 50% off with the code 508J8WTZ. Made with 90% down and 10% feather, these coats promise both style and warmth. Its unique three-length adjustability ensures a fit for every preference. Not only is it windproof with its full zip closure, but it also features two convenient zip pockets. Pair it with any outfit to exude a sophisticated look while keeping warm. Valid until 10/16/2023.
Maternity Off-Shoulder Ribbed Tops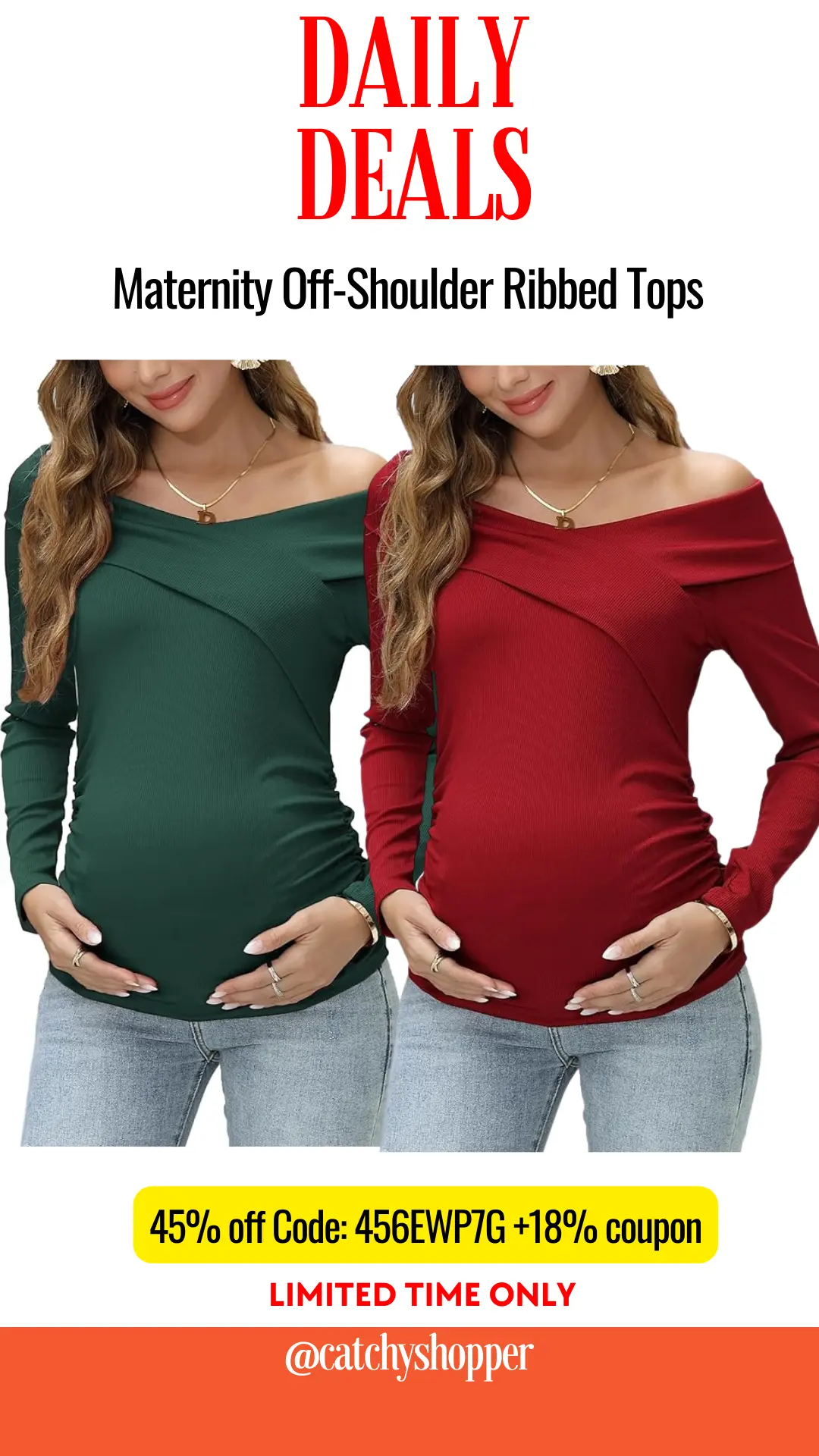 For all the expectant mothers looking to maintain their chic style, our Maternity Off-Shoulder Ribbed Tops are on a 45% discount (+18% coupon) with the code 456EWP7G. These tops offer a soft, light, and comfortable fit perfect for every stage of pregnancy. The off-shoulder design gives an elegant yet playful look, ideal for every occasion. Valid until 10/31/2023.
Striped Sweater Tops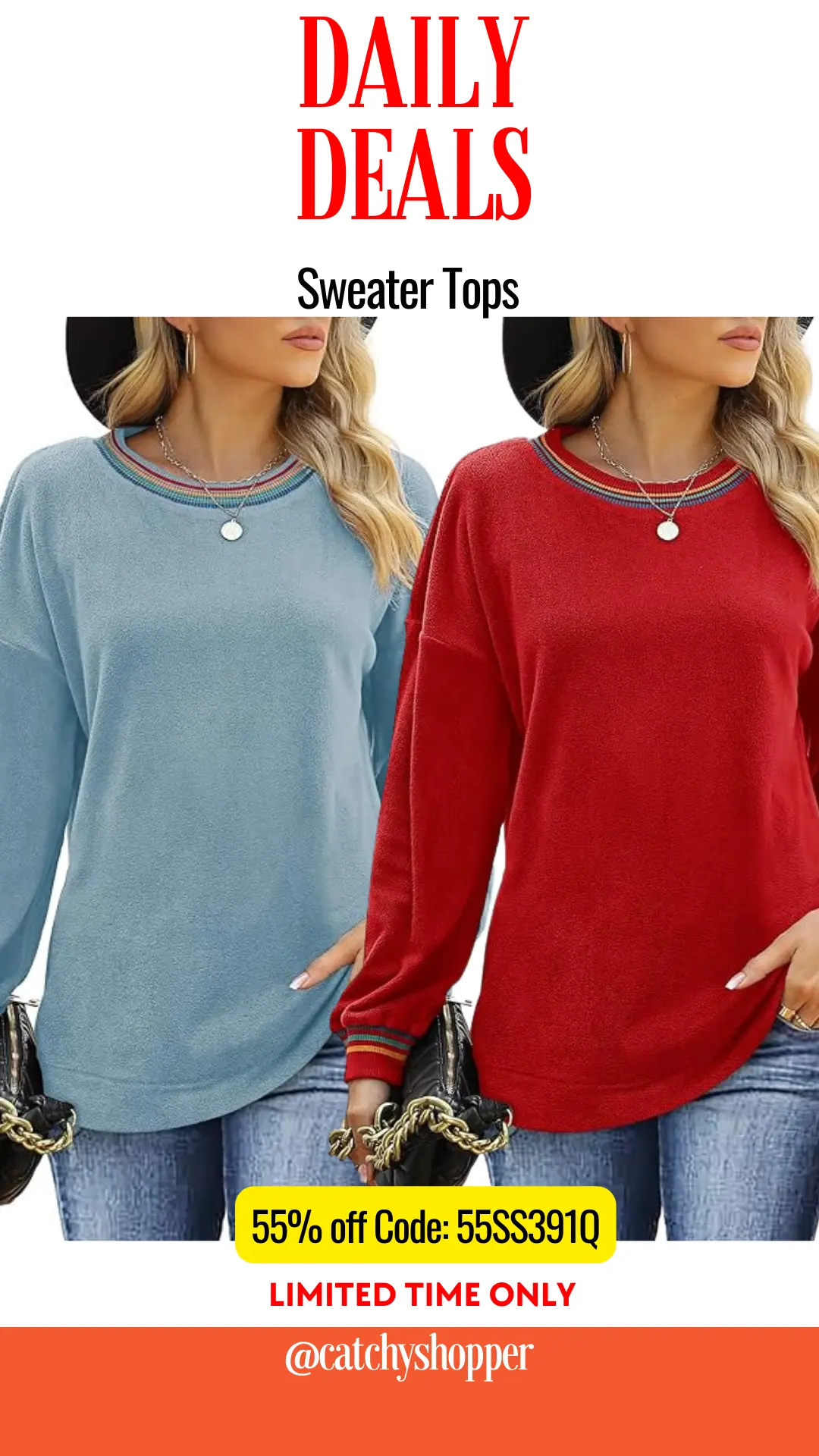 The timeless allure of stripes meets the warmth of a sweater. Grab these stylish Striped Sweater Tops at an unbelievable 55% off at checkout with the code 55SS391Q. Whether paired with jeans or a skirt, these sweaters guarantee an elegant look. Valid until 10/15/2023.
Cropped Padded Winter Zip-Up Vests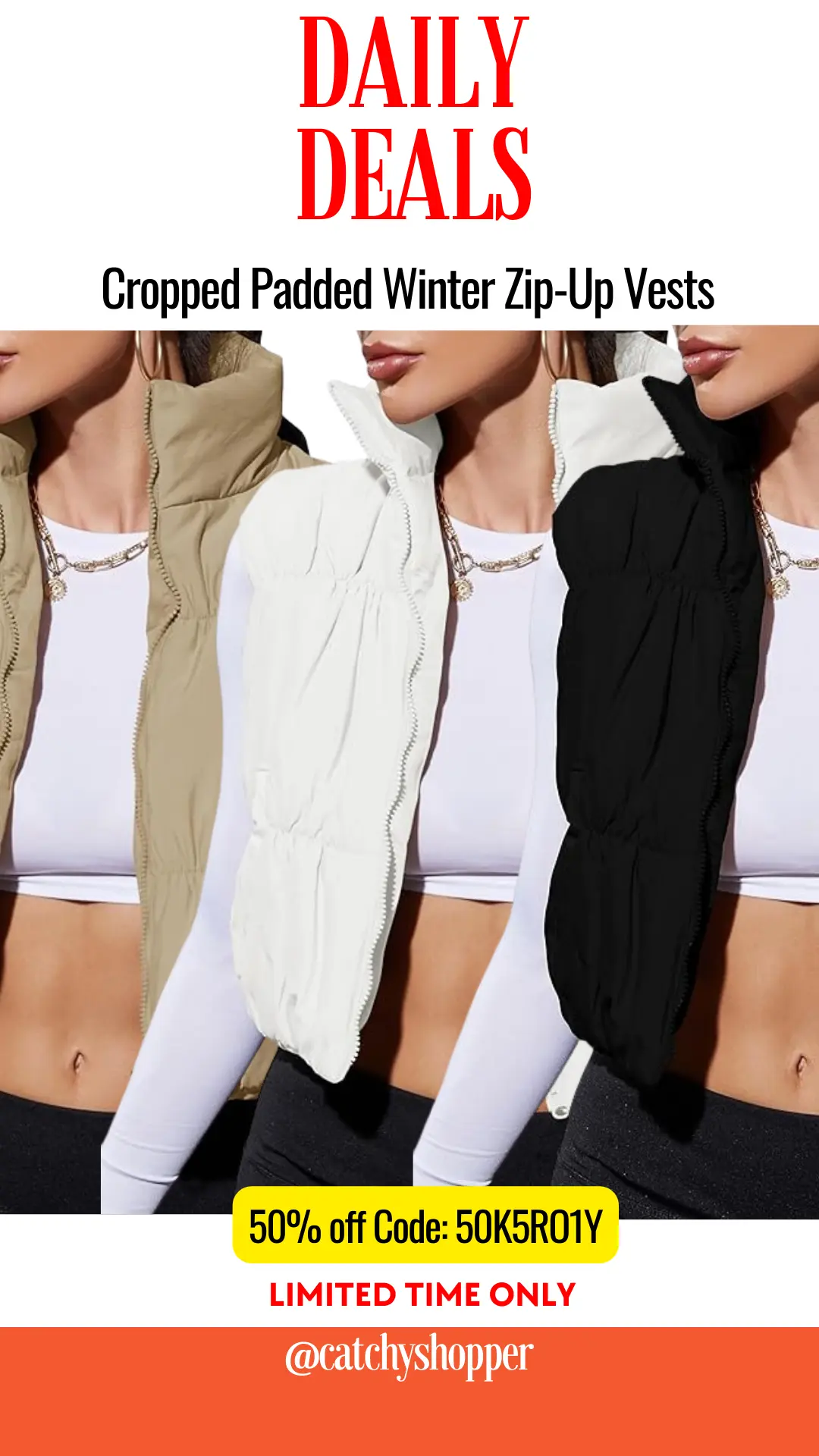 Add a touch of sophistication to your winter ensemble with our Cropped Padded Winter Zip-Up Vests. Currently at 50% off with the code 50K5RO1Y, these vests promise warmth without compromising on style. Whether paired with a turtleneck or a tee, these vests elevate any outfit. Valid until 10/10/2023
Casual Batwing Sleeve Off Shoulder Sweater Tops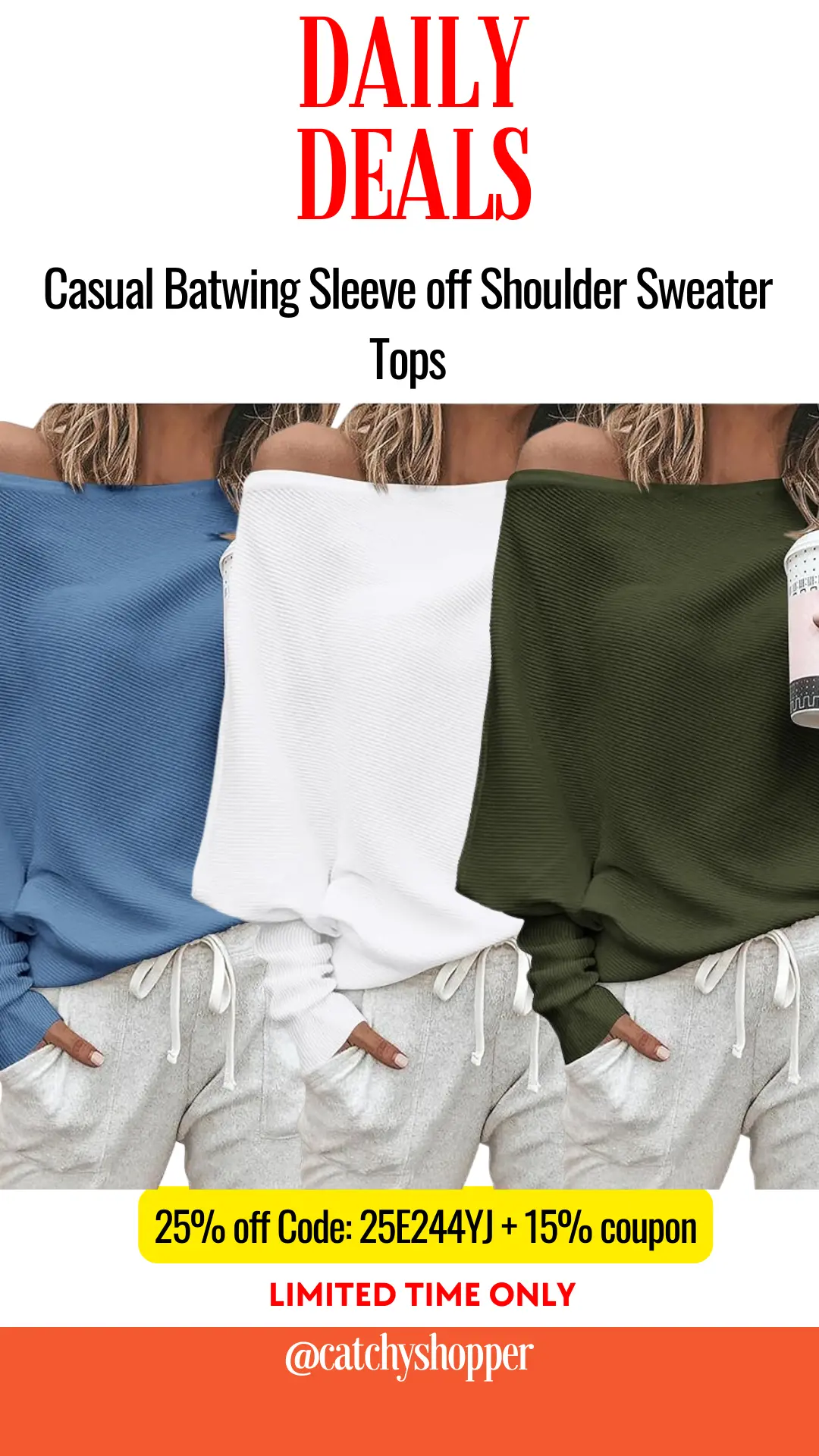 Last but not least, snag our Casual Batwing Sleeve Off Shoulder Sweater Tops at 25% off plus an additional 15% coupon using the code 25E244YJ. Made from a soft knit fabric, these sweaters offer both warmth and style. The off-shoulder and batwing sleeve design add a trendy touch, making it a versatile piece for any wardrobe. Valid until 10/10/2023.
Be sure to grab these deals before they're gone! With such fantastic offers, now is the perfect time to give your wardrobe the upgrade it deserves.
Other Posts You May Like
💡
Beach and Resort Wear
Prepare for your next holiday with our Resort Wear and Beach Wear suggestions. Also, make a splash with our Pool Outfits that are both stylish and comfortable.
Join our Facebook Group for daily unbeatable deals.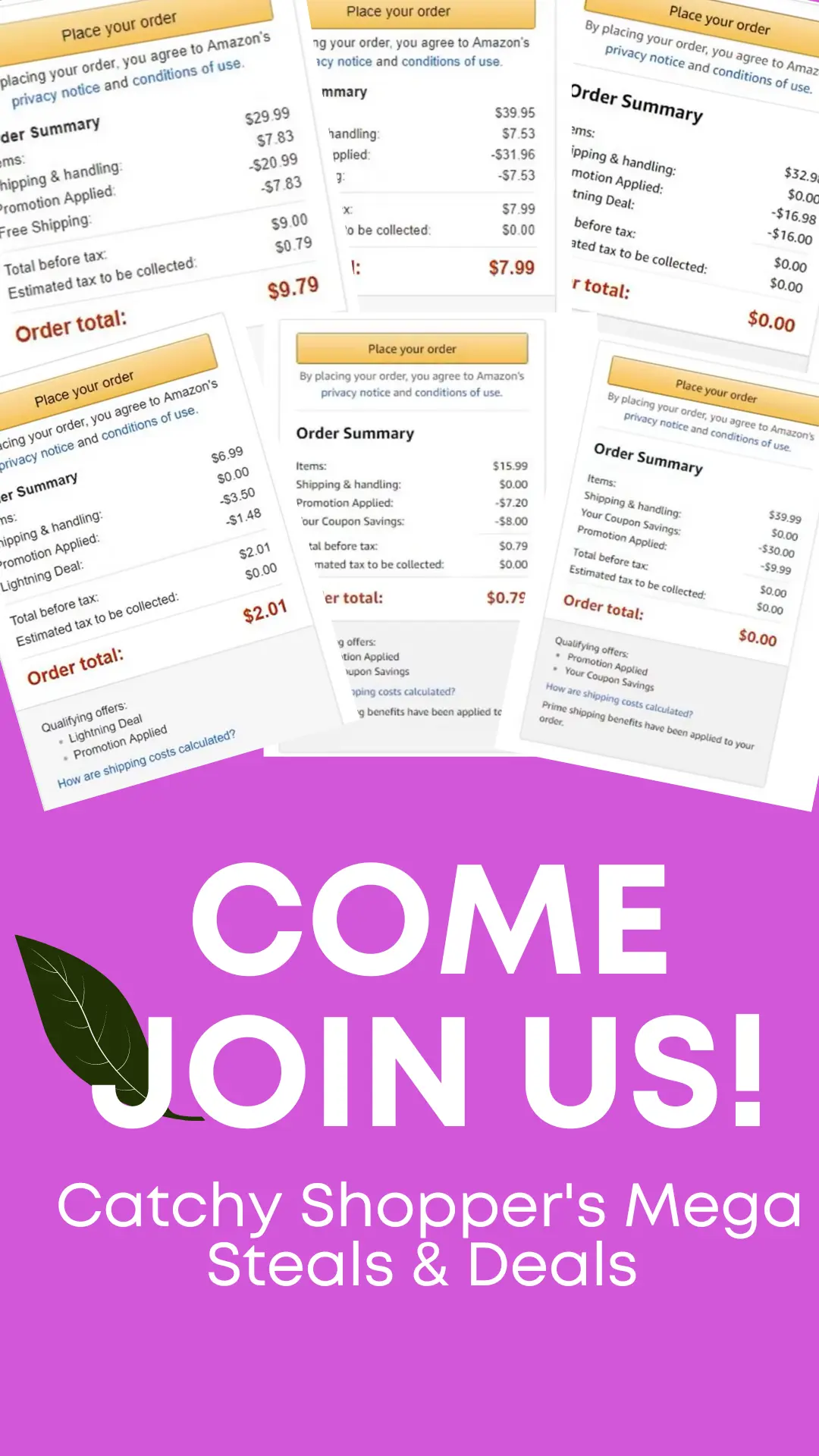 For more amazing fashion finds, check out the Daily Promos on the Latest Fashion Trends post.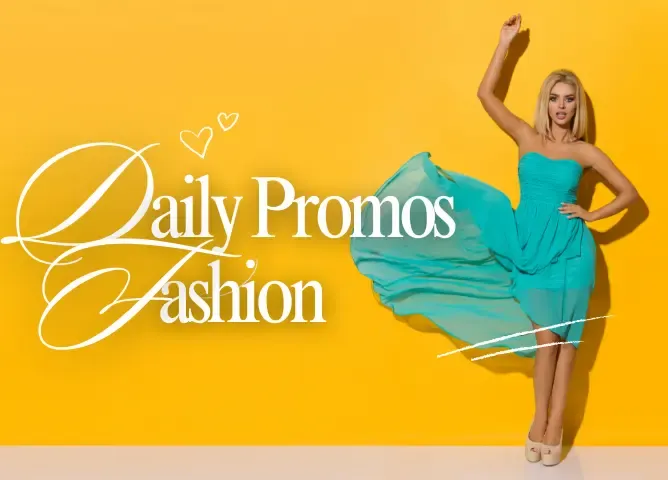 Comments