This post may contain affiliate links, please see our privacy policy for details.
The fall season is upon us, and what better way to embrace its beauty than with some fabulous fashion finds? As we mentioned in our previous blog post, the chilly breezes and golden leaves of fall bring the need to refresh our wardrobes. While on October 15th we scoured Amazon to share cozy sweaters, chic outerwear, and versatile sets – complete with exclusive discount codes – this October 16th, we're back with even more enticing offers! Whether you're aiming to spruce up your wardrobe, snag some stylish gifts, or are still on the hunt after our last recommendations, we've got you covered. From festive Halloween leggings to sleek faux leather leggings, and warm knitwear to chic blouses, discover the season's most awaited fashion deals right here.
The discount should apply automatically at checkout. If not, use the code provided at checkout!
Halloween Leggings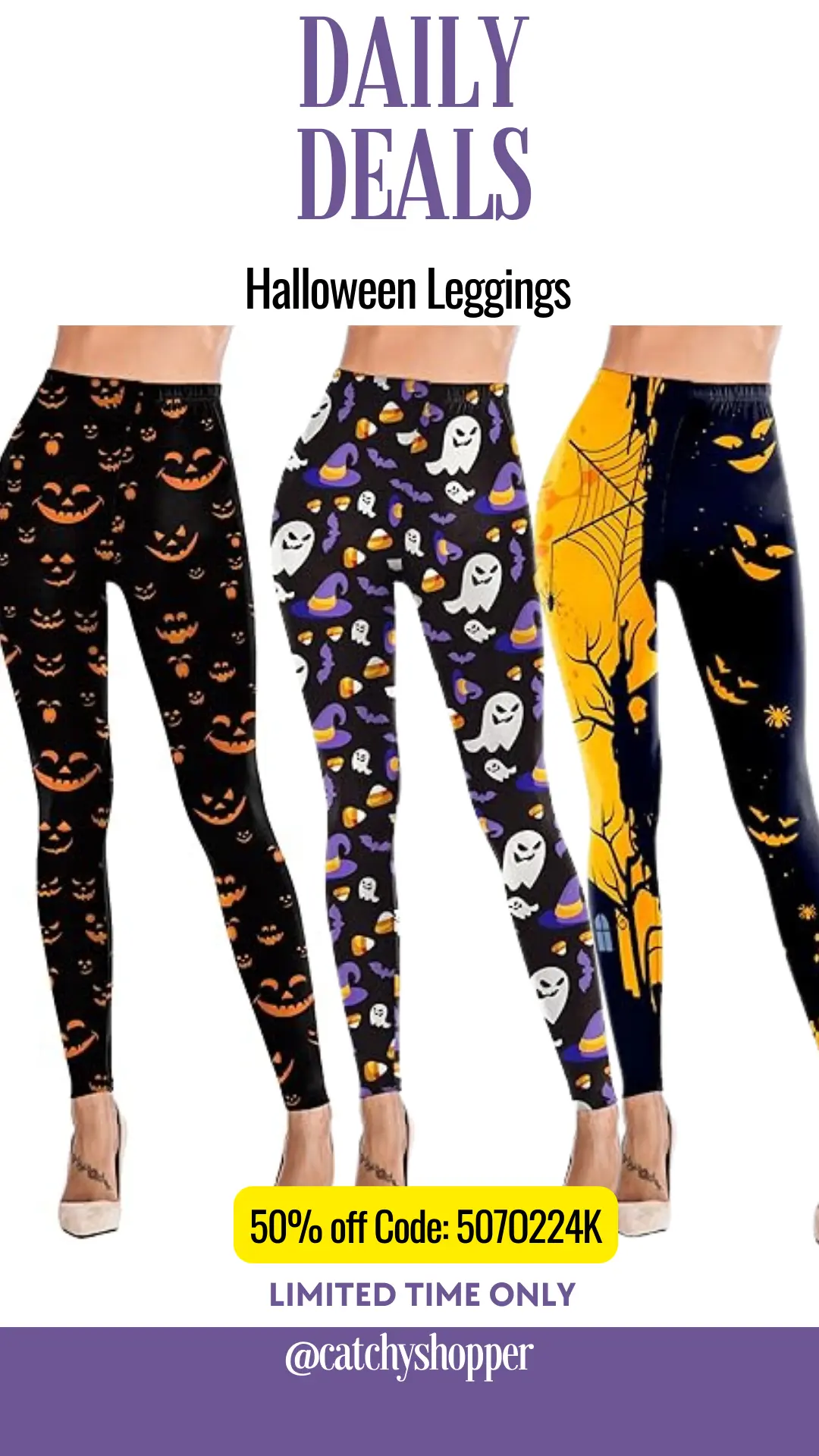 Add a festive twist to your wardrobe with these buttery soft, colorful Halloween themed leggings. Enjoy 50% off with code 507O224K, and be the talk of every Halloween party this season. Hurry, this offer is valid only until 10/18/2023!
Medium-Support Sports Bra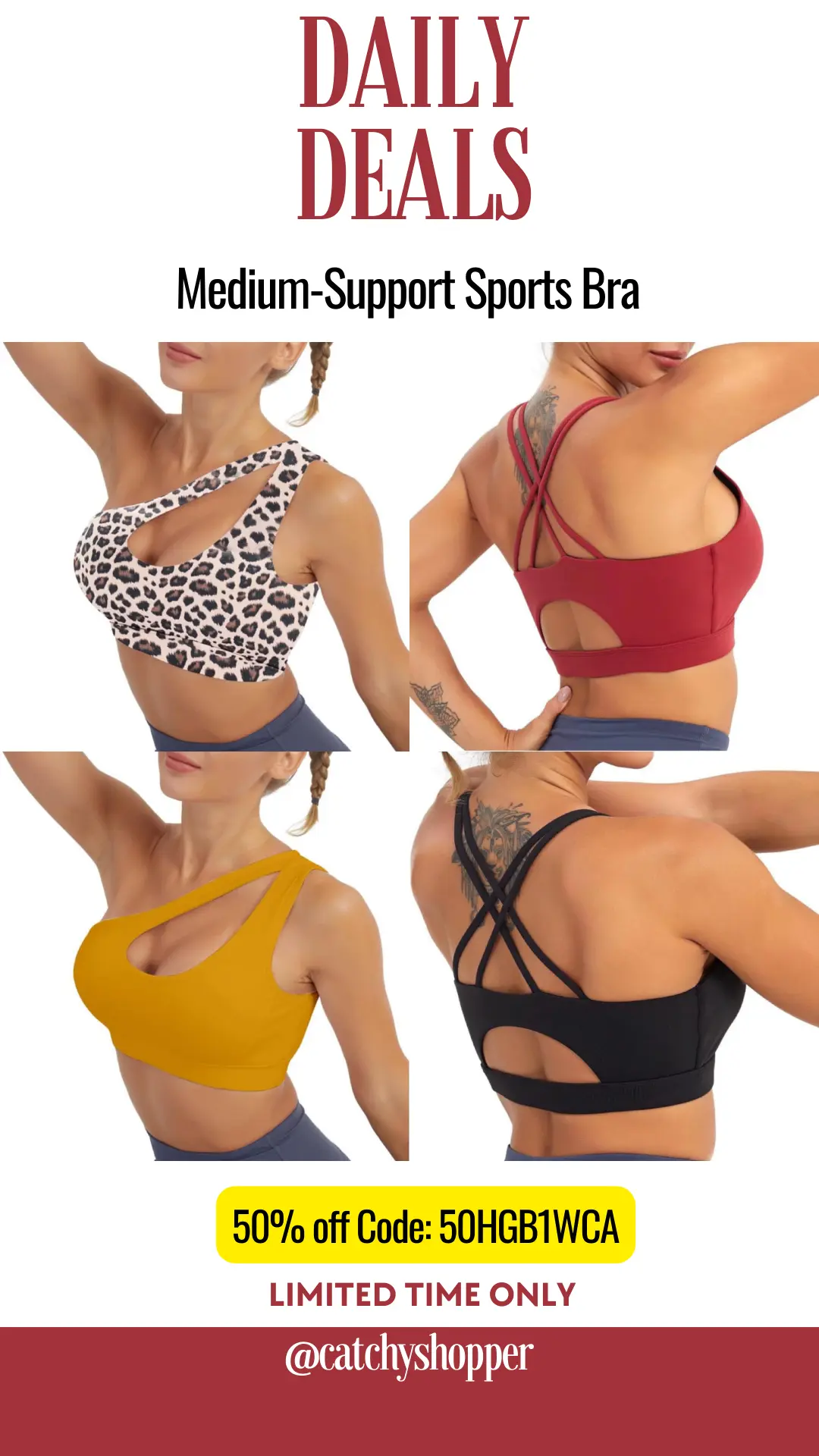 Boost your workout game with this novel design sports bra, featuring a sexy hollow-out detail and quick-drying fabric. Use code 50HGB1WCA for a whopping 50% discount, valid until 10/31/2023.
Stretchy Faux Leather Leggings
Elevate your style quotient with these chic faux leather leggings. Tummy control, breathable, and versatile – grab them at 40% off using code 40FO8V6X. The offer ends on 10/20/2023.
Chunky Knit Poncho Style Turtleneck Sweaters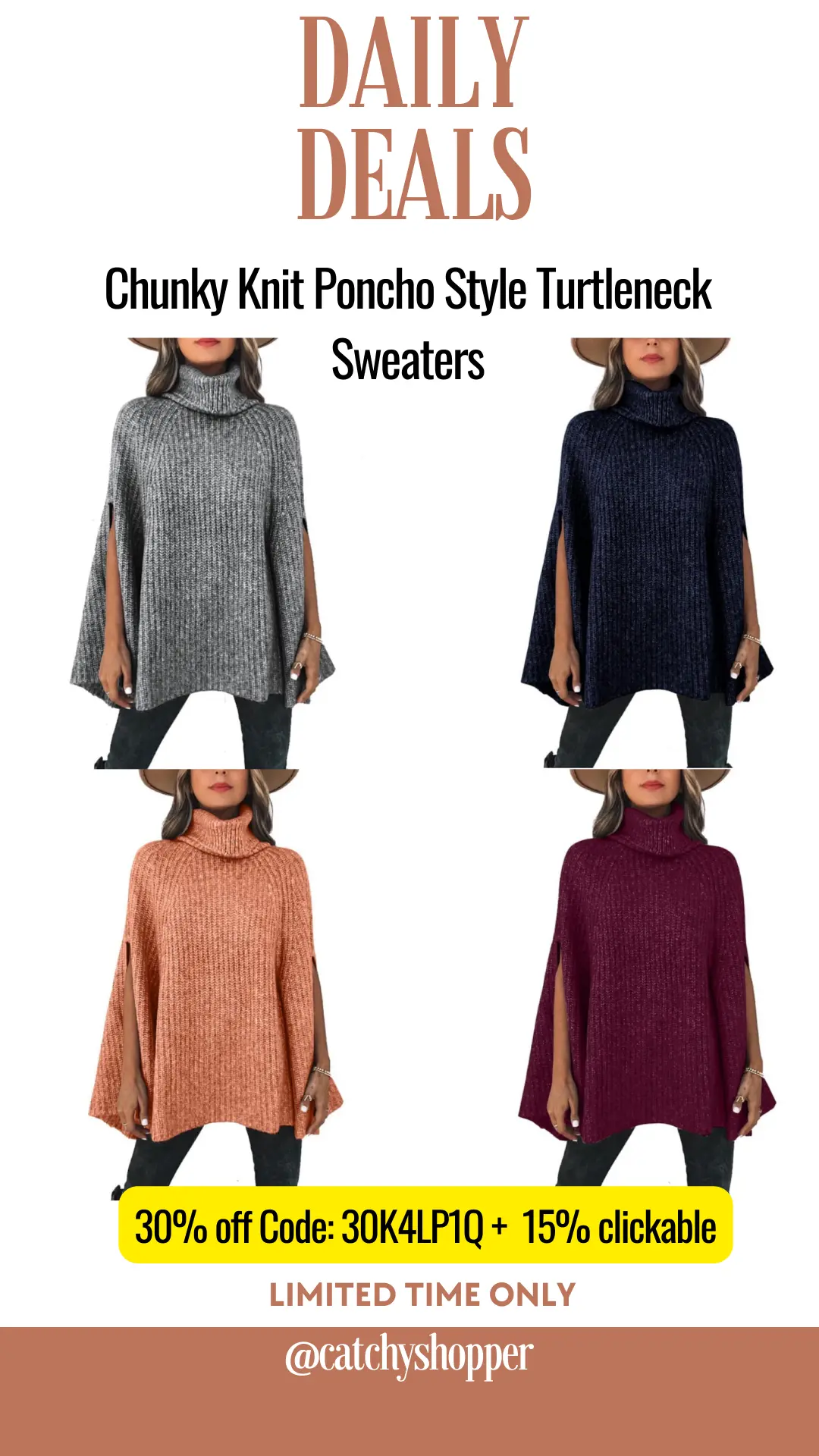 Stay warm and stylish with these trendy poncho sweaters. Perfect for the chilly season, get them at 30% off and an additional 15% clickable discount. Use code 30K4LP1Q, valid until 10/20/2023.
Oversized Side Split Quarter-Zip Pullovers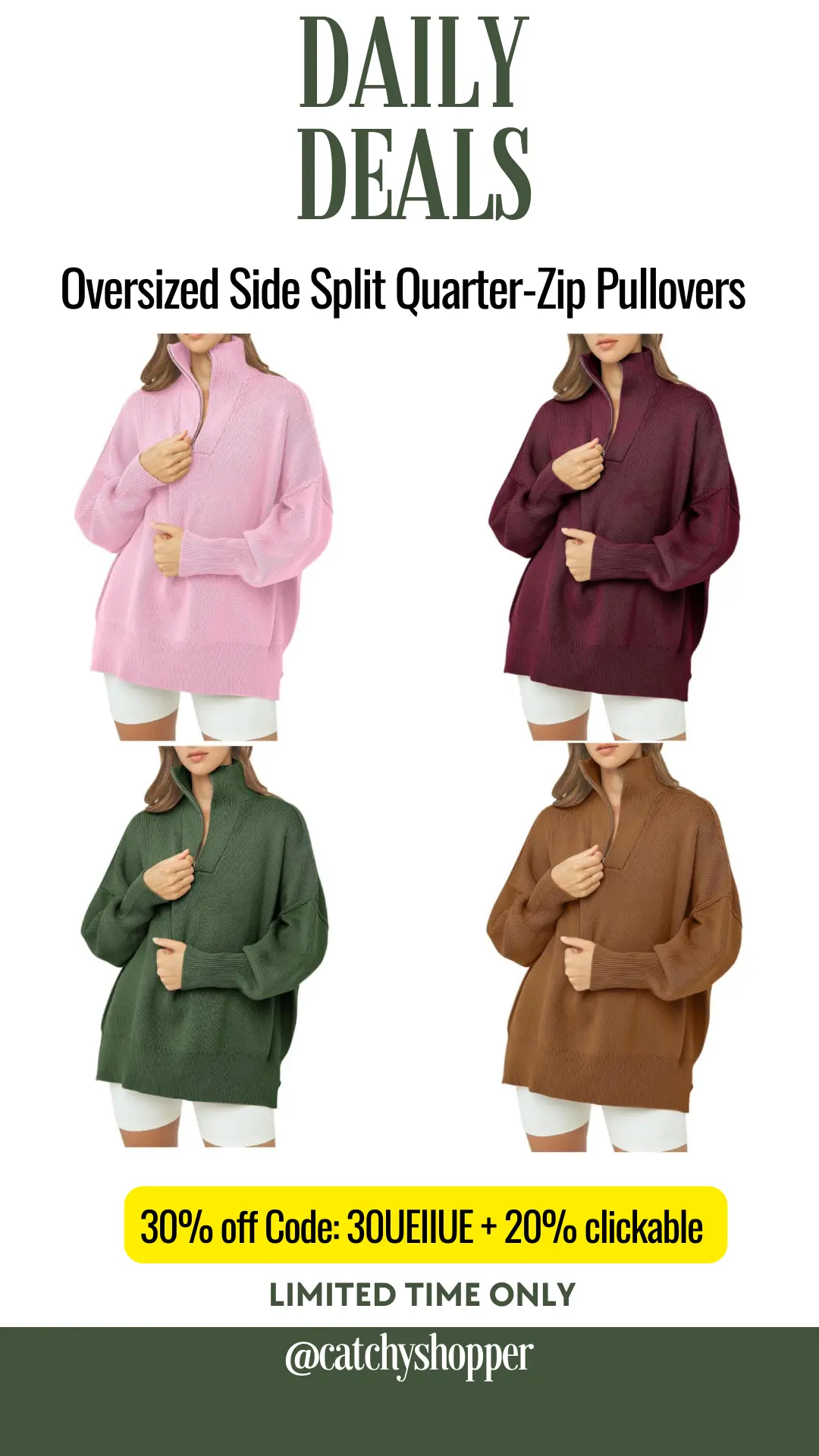 The most-awaited pullovers are back! Use code 30UEIIUE to enjoy 30% off plus a 20% coupon. This offer runs till 10/22/2023.
2-Piece Thermal Underwear Sets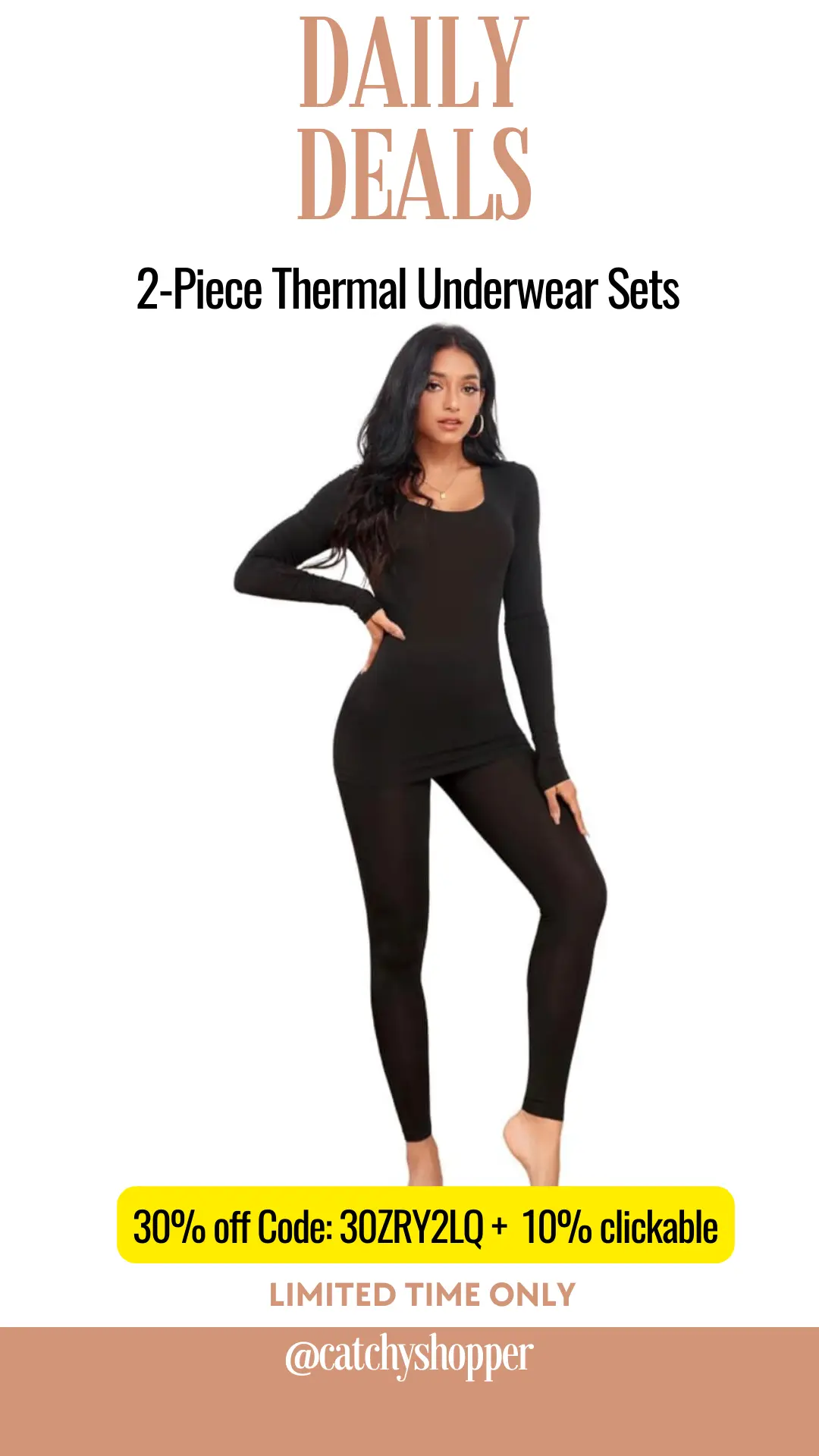 Stay cozy this winter with these 2-piece thermal sets. Made of soft and comfortable fabric, they're at 30% off and an additional 10% coupon with code 30ZRY2LQ. Grab them by 10/20/2023.
Turtleneck Mini Sweater Dresses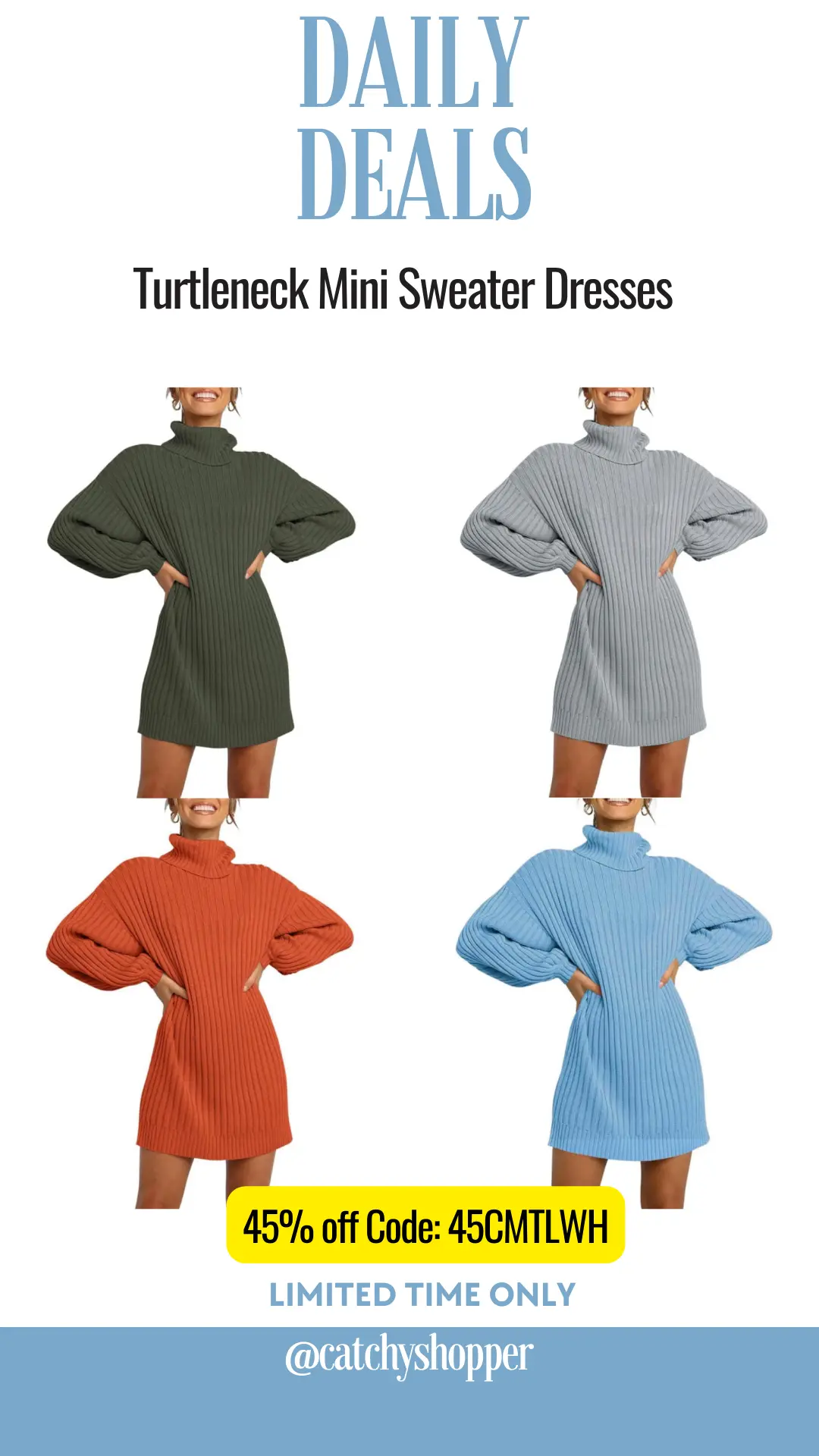 Turn heads with these stunning turtleneck sweater dresses, available in 4 fabulous colors. Use code 45CMTLWH to get them at 45% off, only until 10/20/2023.
2-Piece Fleece Cropped Sweatsuit Outfit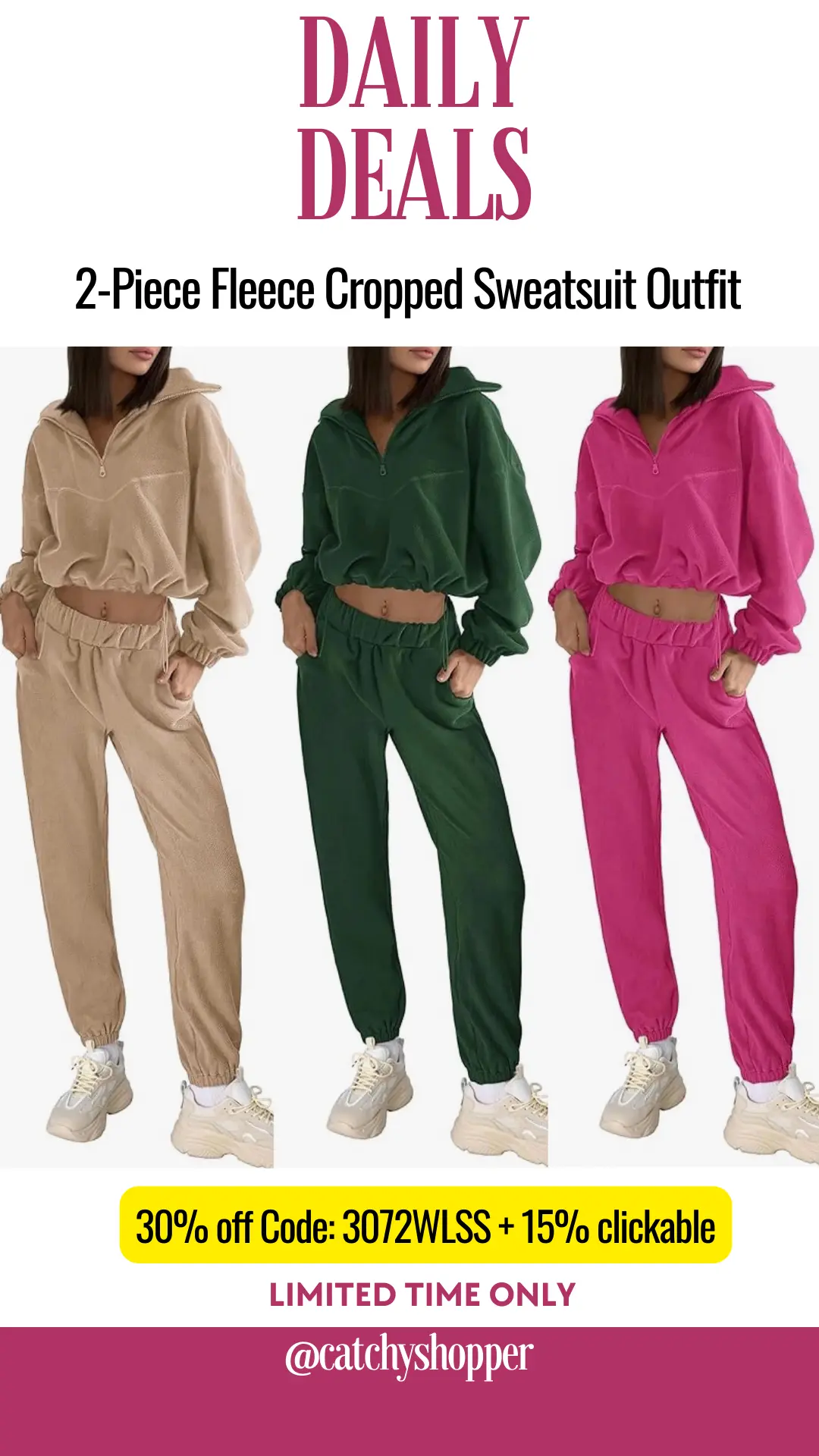 Perfect for lounging or casual activities, these outfits are a must-have. Enjoy a 30% discount and an additional 15% coupon with code 3072WLSS. Validity ends on 10/21/2023.
Chiffon Lace Detail Long Sleeve Blouses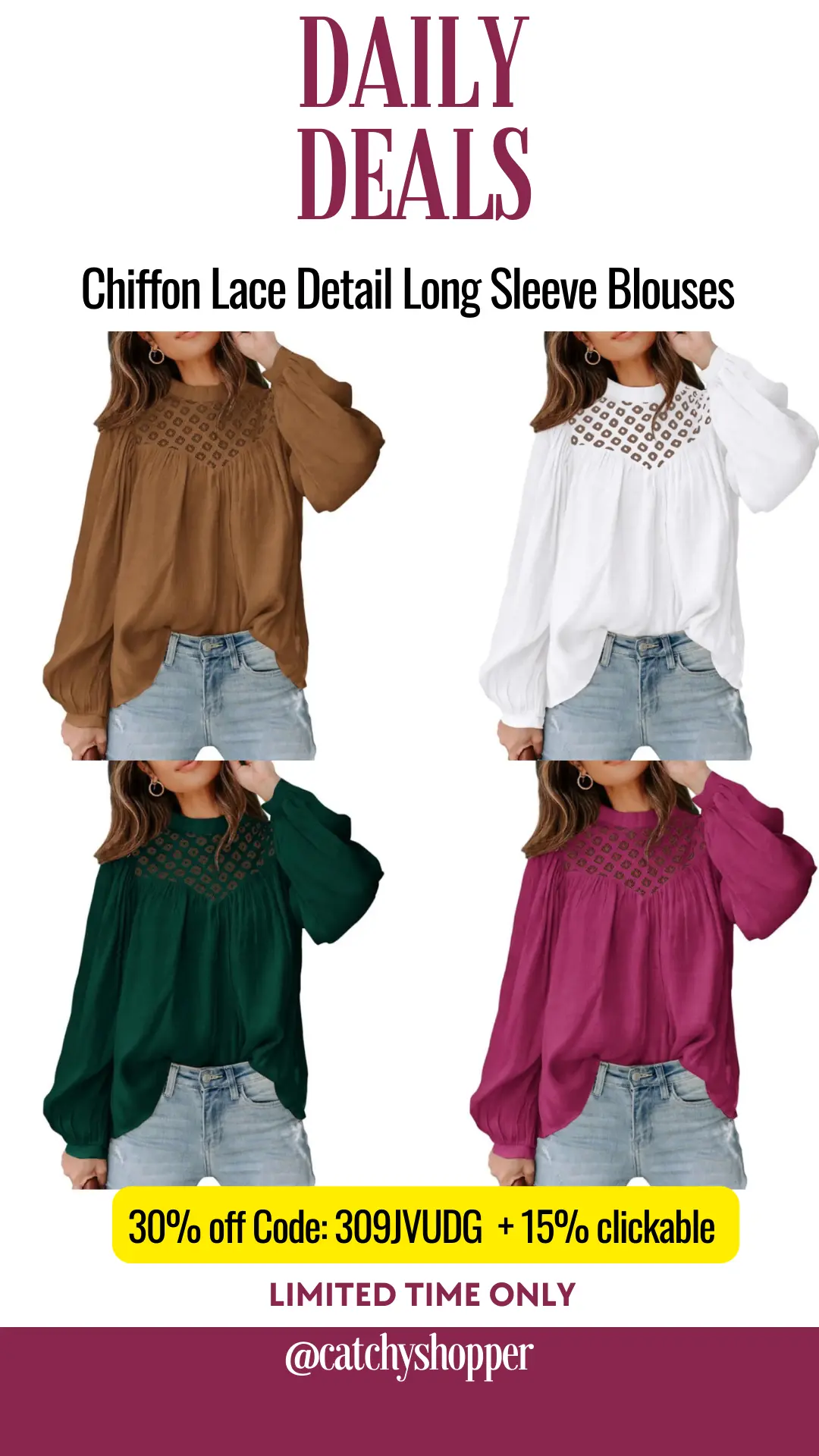 Infuse elegance into your wardrobe with these delicate lace detail blouses. Save up with a 30% off and an added 15% coupon using code 309JVUDG. Snap them up before 10/18/2023.
Button Down Faux Fur Shackets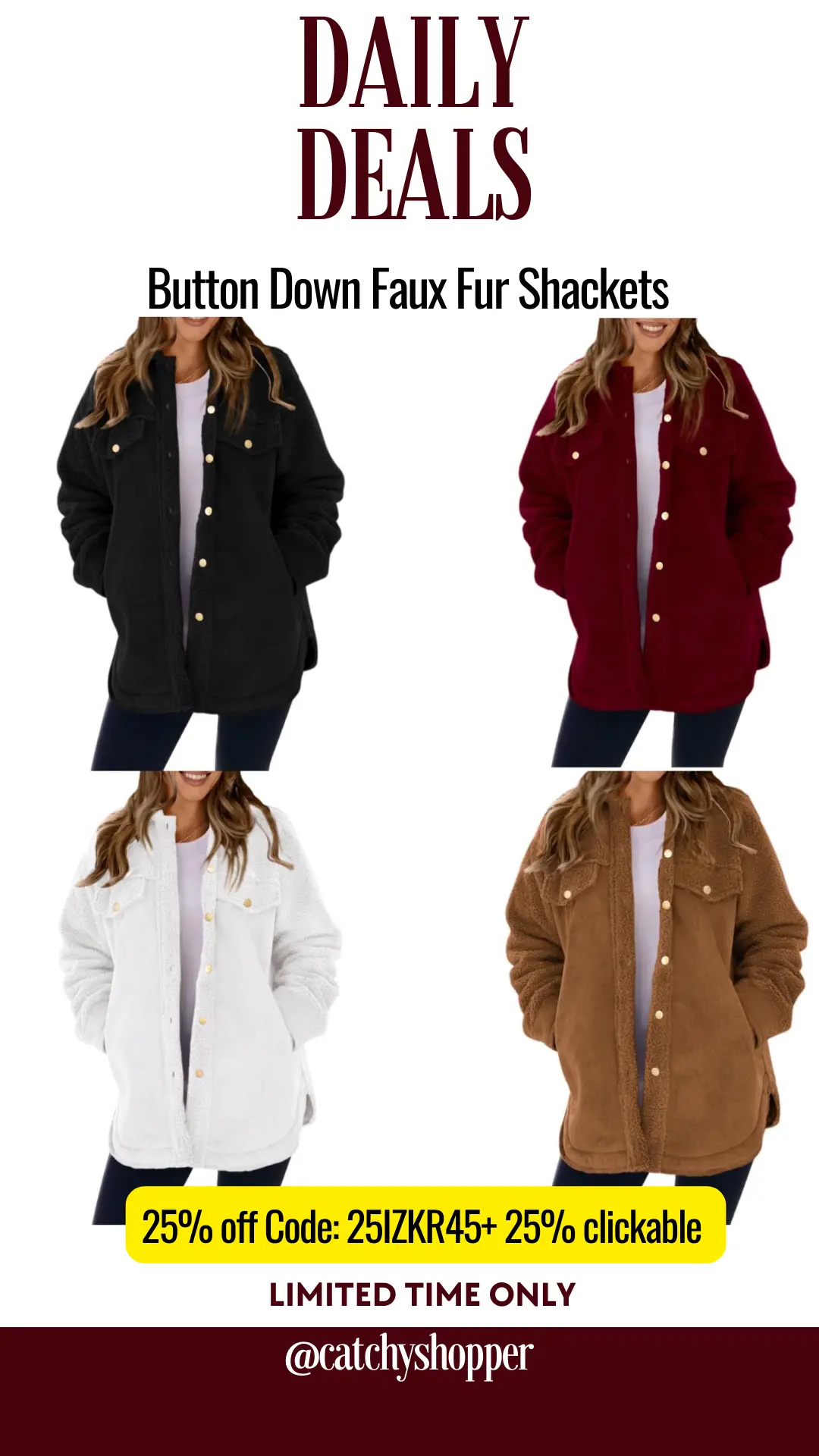 Stay warm and chic with these faux fur shackets. Enjoy 25% off and an extra 20% coupon using code 25IZKR45. Don't miss out; the offer lasts until 10/20/2023.
Sweetheart Neckline Bodycon Sweater Dress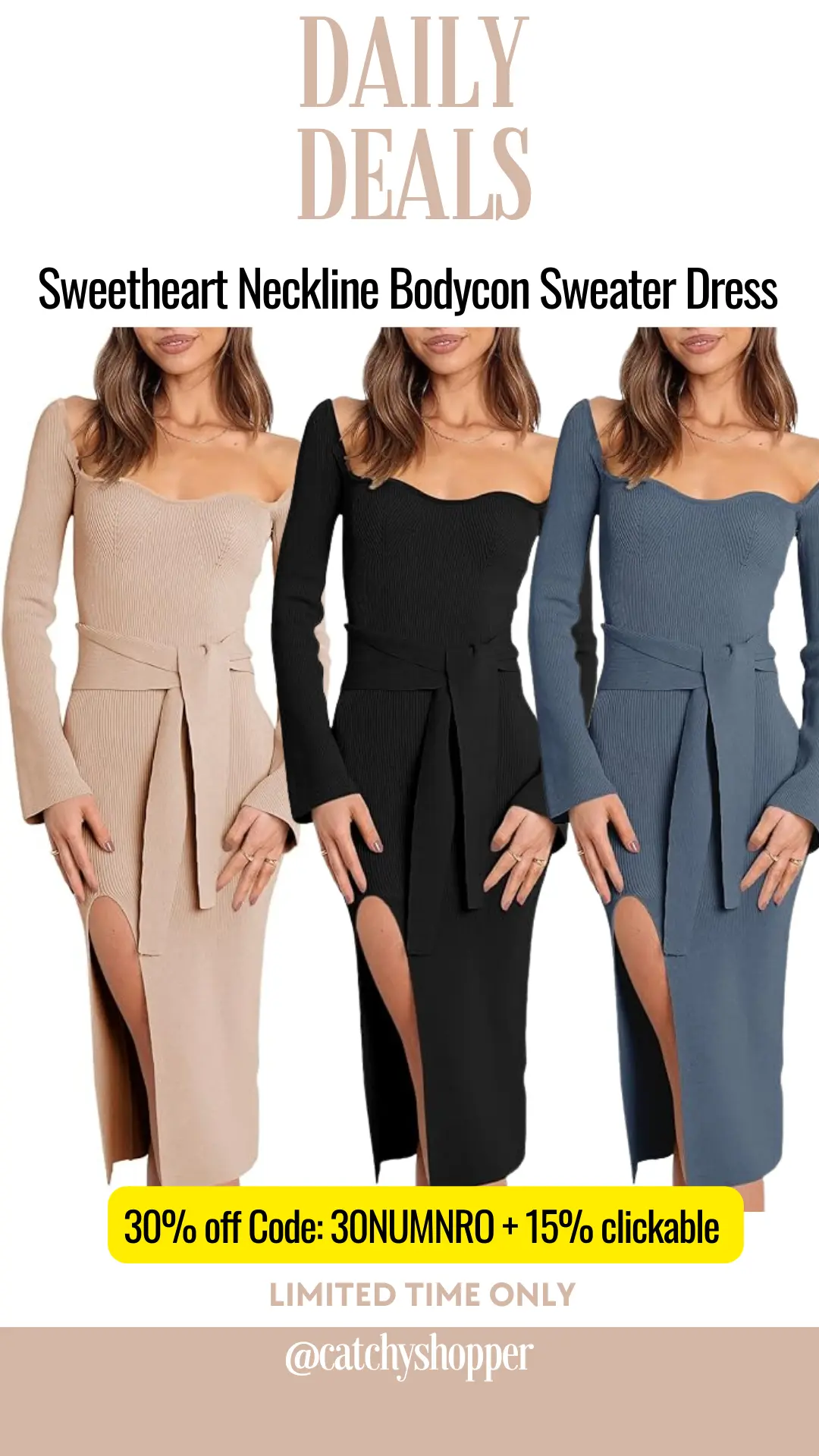 Perfect for date nights, grab these bodycon dresses at 30% off and an additional 15% coupon. Use code 30NUMNRO and make them yours by 10/19/2023.
Velvet Split Bodycon Dresses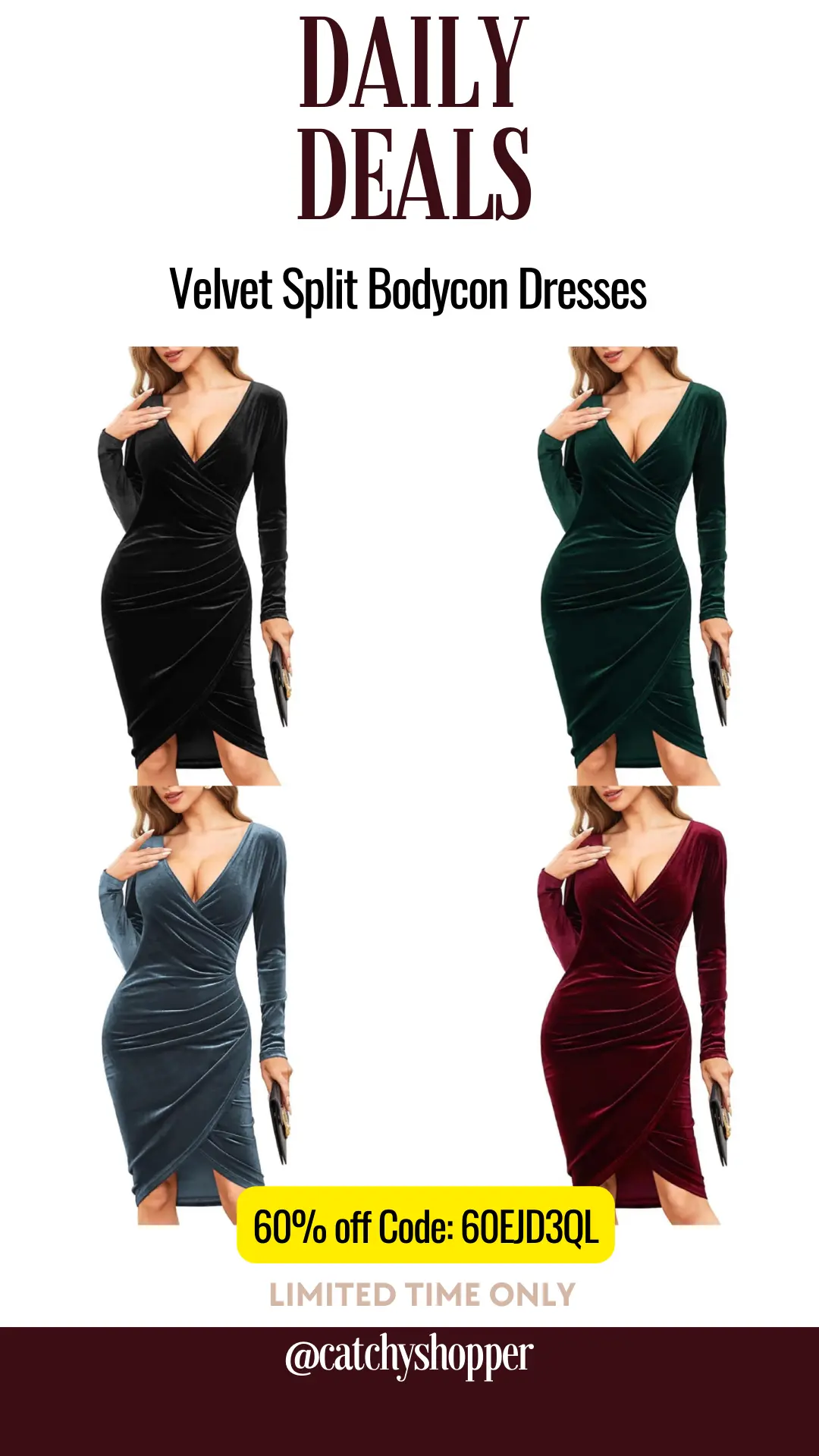 Ideal for holiday parties, these velvet dresses are a steal at 60% off. Use code 60EJD3QL to enjoy the discount, but hurry, the offer ends on 10/20/2023.
Happy shopping! Grab these deals while they last and strut in style this season.
Other Posts You May Like
💡
Beach and Resort Wear
Prepare for your next holiday with our
Resort Wear
and
Beach Wear
suggestions. Also, make a splash with our
Pool Outfits
that are both stylish and comfortable.
Join our Facebook Group for daily unbeatable deals.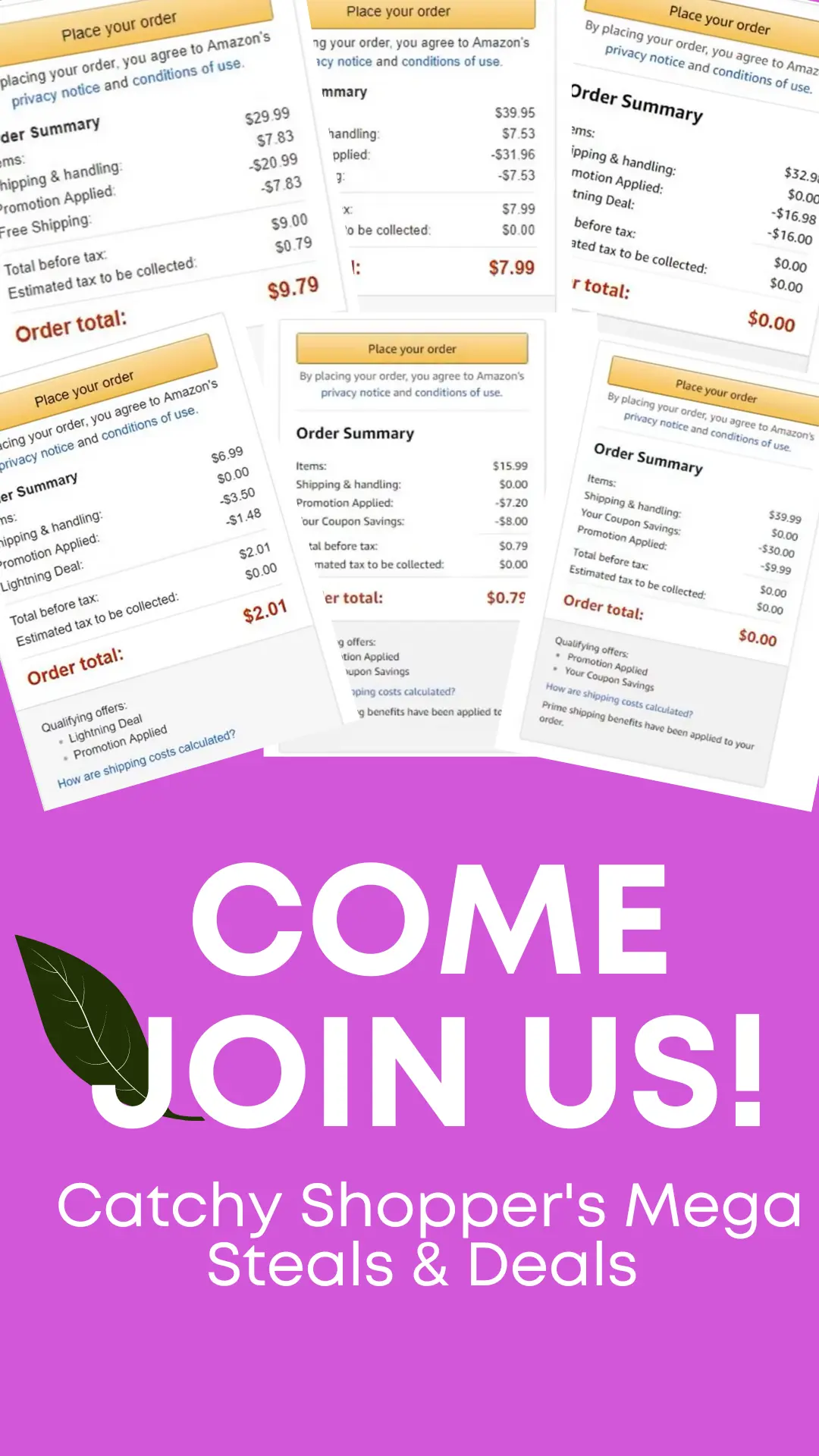 For more amazing fashion finds, check out the Daily Promos on the Latest Fashion Trends post.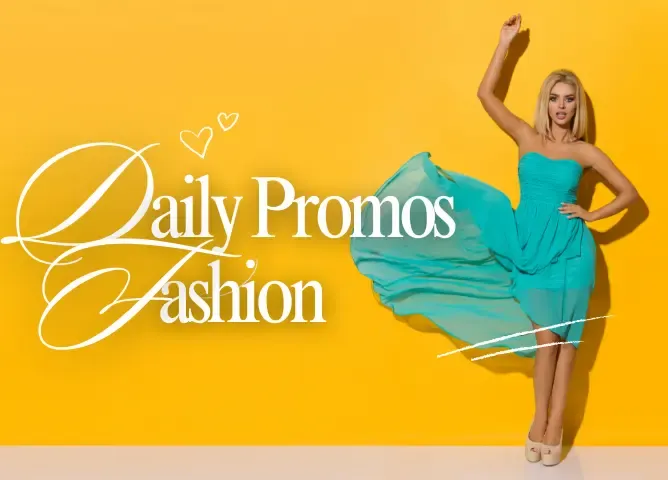 Comments