This post may contain affiliate links, please see our privacy policy for details.
Hey fashionistas! We're back with another round of amazing fashion deals for you, hot on the heels of our October 19th blog post. If you're looking to spruce up your autumn wardrobe, you've come to the right place. Let's dive right into today's stylish offers.
Half Zip Sweater Dress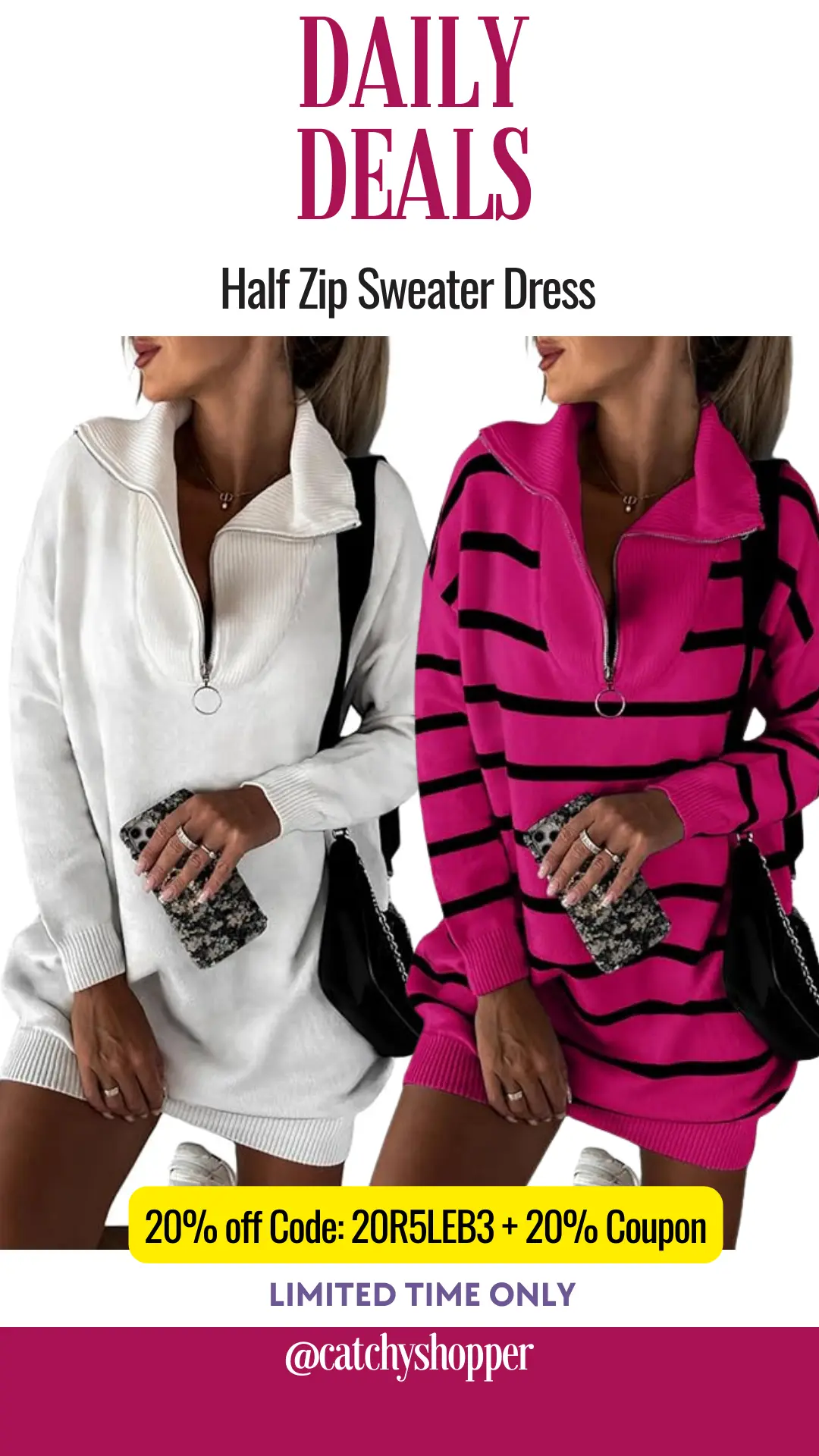 Oh, the love we have for this half zip sweater dress! Get 20% off today with Code: 20R5LEB3, and guess what? There's an additional 20% off clickable coupon on the page, so you're getting a whopping 45% off. With its ribbed knit, turtleneck, and mini dress style, it's versatile enough for anything from a Halloween party to a Valentine's Day date. Available until 10/23/2023.
Strapless Sequined Cocktail Dresses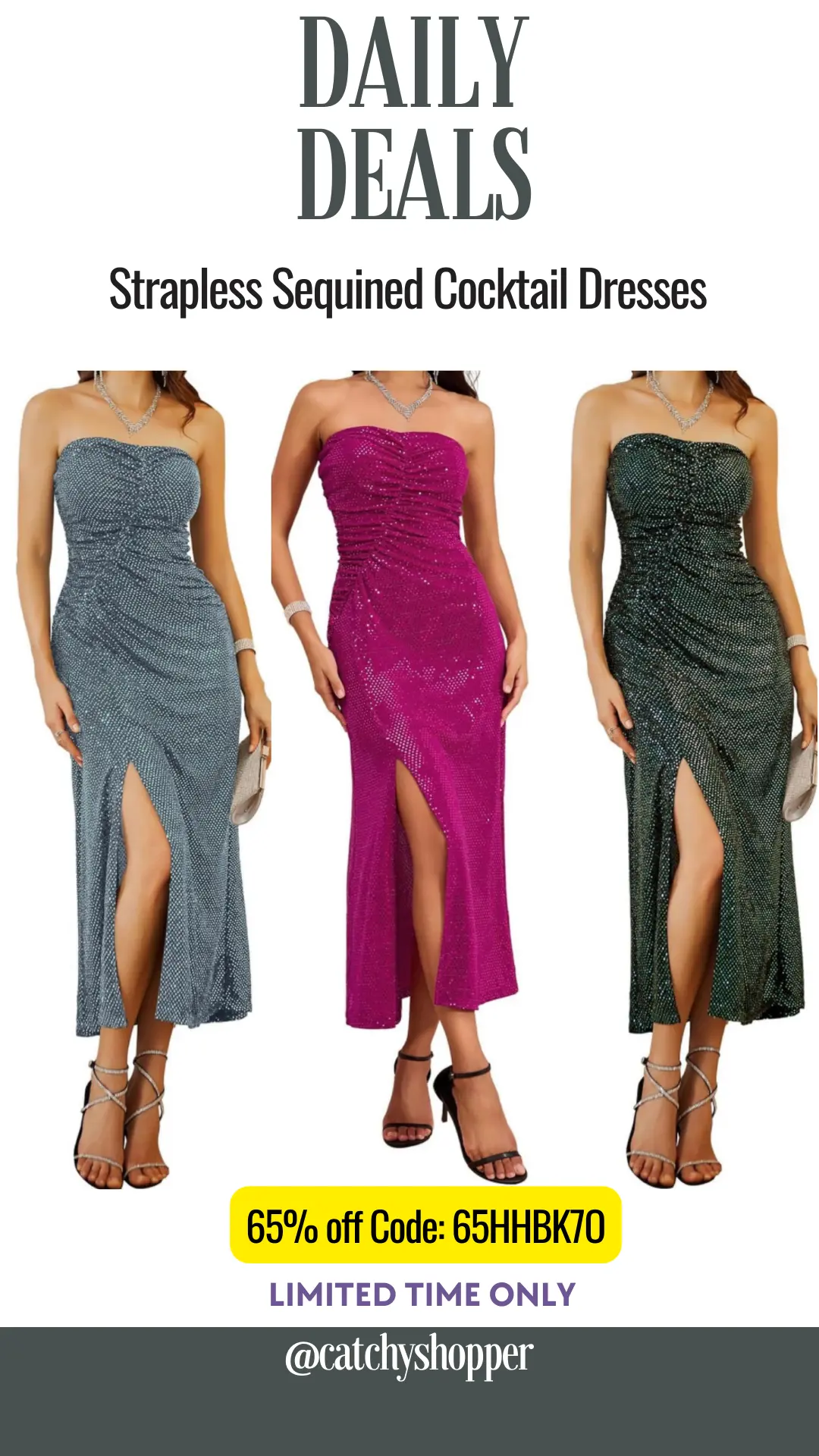 Elevate your elegance with these stunning strapless sequined cocktail dresses by Grace Karin. You can snag them at 65% off with Code: 65HHBK7O at checkout, valid until 10/28/2023. These dresses will truly make you the center of attention with their dazzling sequins and alluring ruched bodice.
Drawstring Cargo Midi Skirts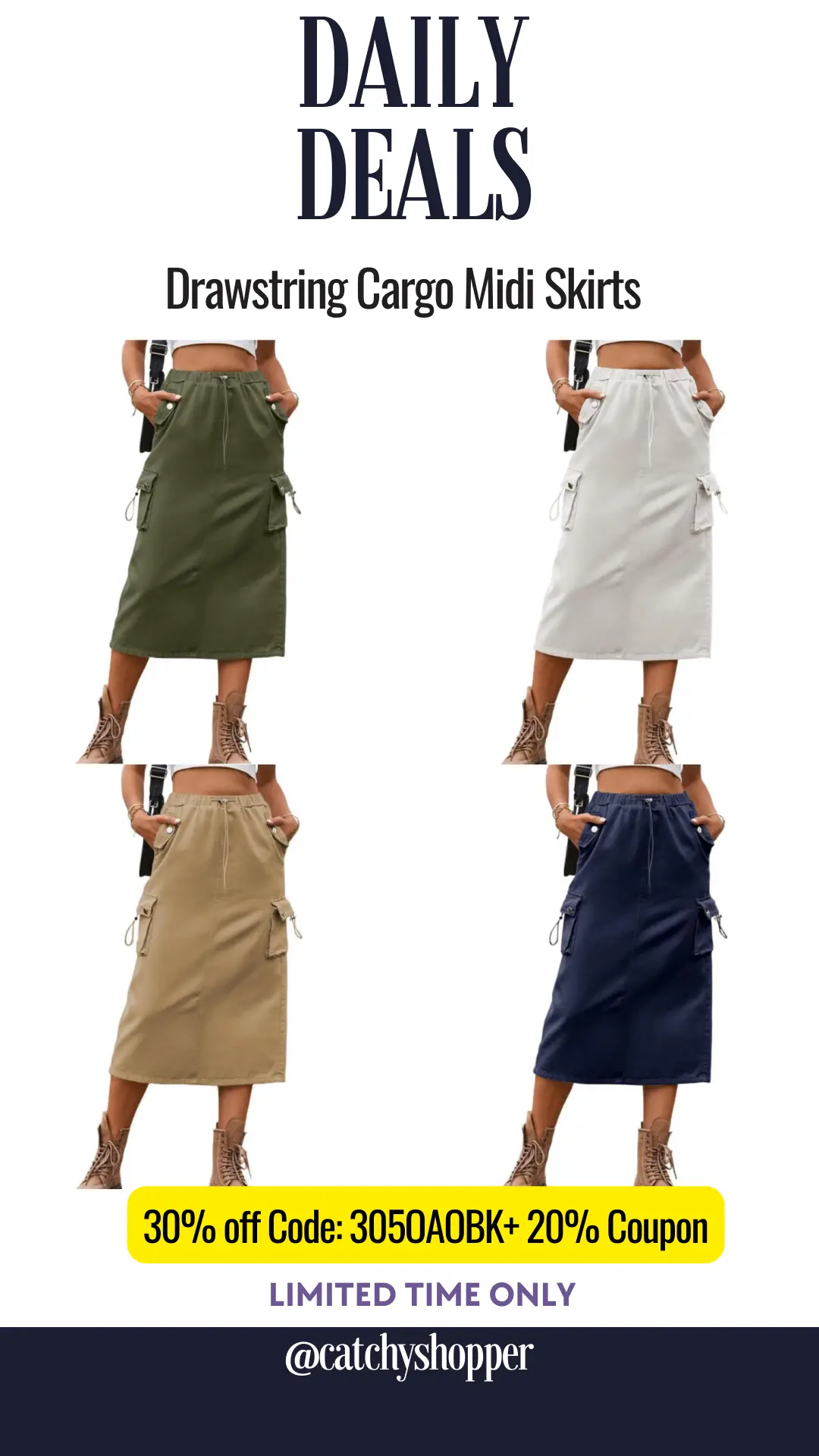 Street style meets chic with these drawstring cargo midi skirts. Use Code: 305OAOBK for 30% off and take advantage of a 20% clickable coupon. Valid until 10/27/2023. Pair with hoodies or canvas shoes for a laid-back vibe, or dress them up with heels.
Open Bust Tummy Control Shapewear Tank Bodysuits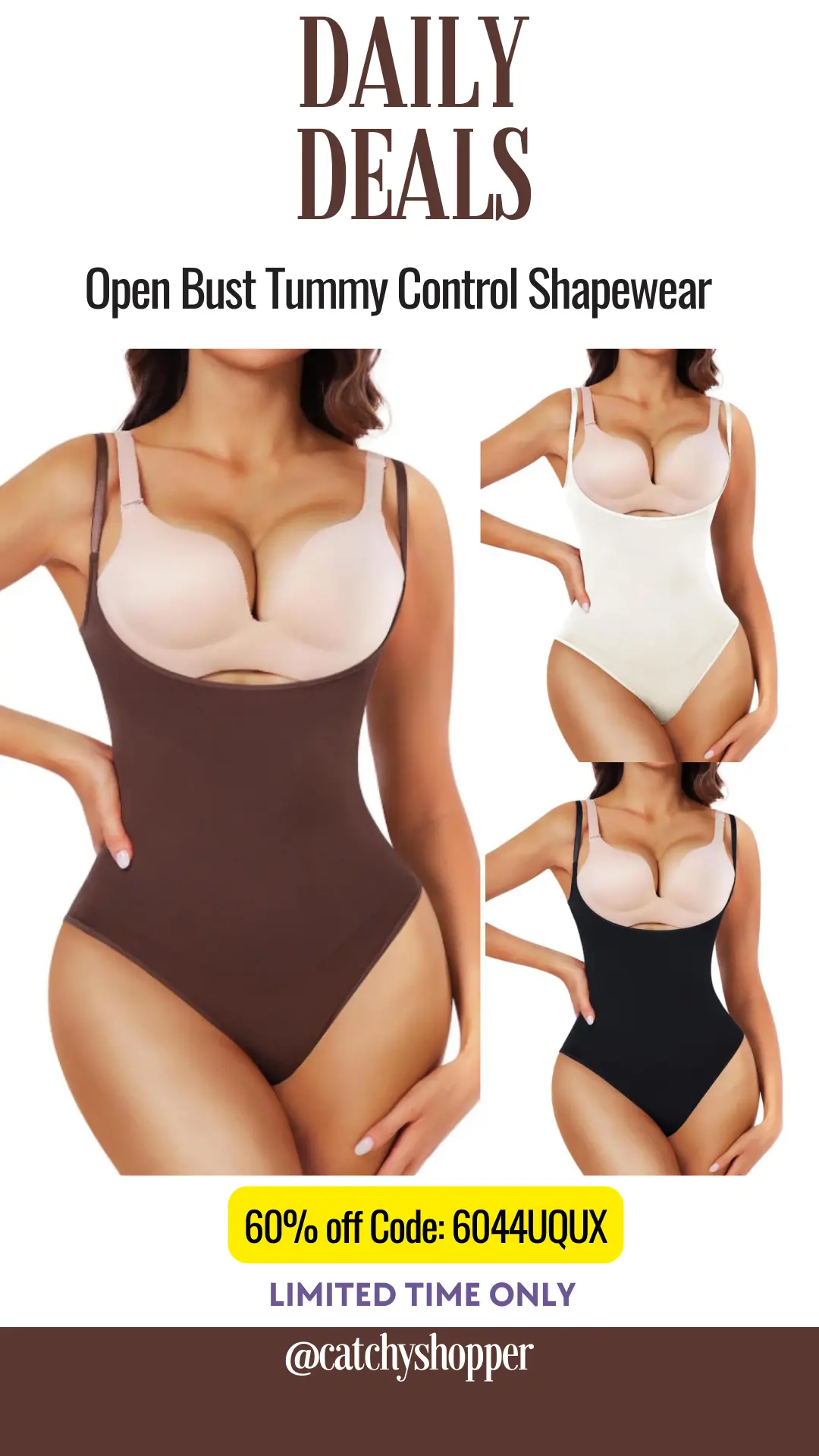 Achieve that flawless silhouette with these open-bust shapewear bodysuits at a generous 60% discount using Code: 6044UQUX. Valid until 11/18/2023. Not only do they sculpt and shape, but the open-bust design also lets you choose your own bra for utmost comfort.
3-Piece Sets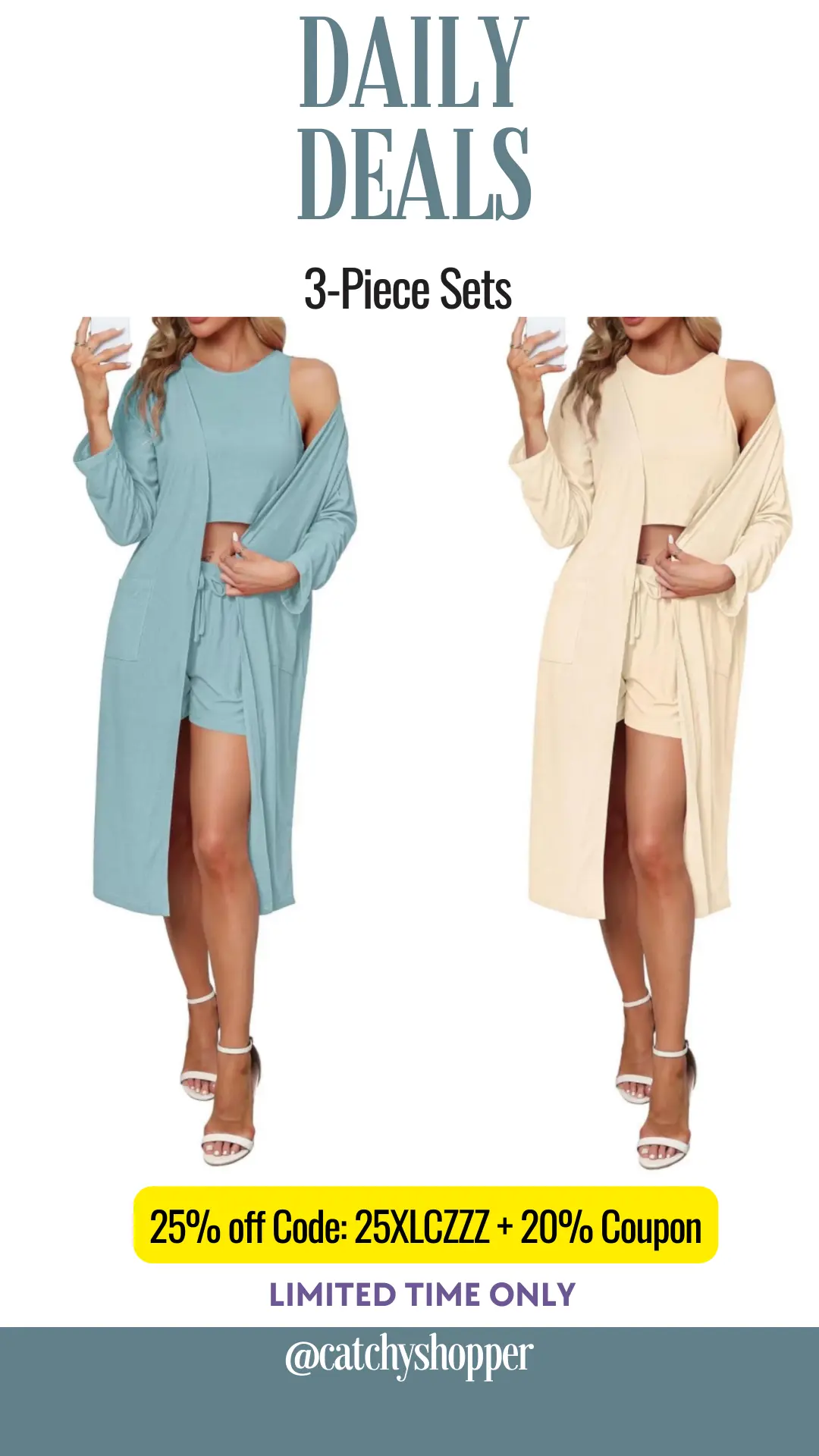 These 3-piece sets are absolute gems. Get 25% off using Code: 25XLCZZZ and don't miss out on the 20% coupon! The offer is valid until 10/22/2023. Lounge in style or mix and match for endless outfit options.
Cropped Zip-up Puffer Vests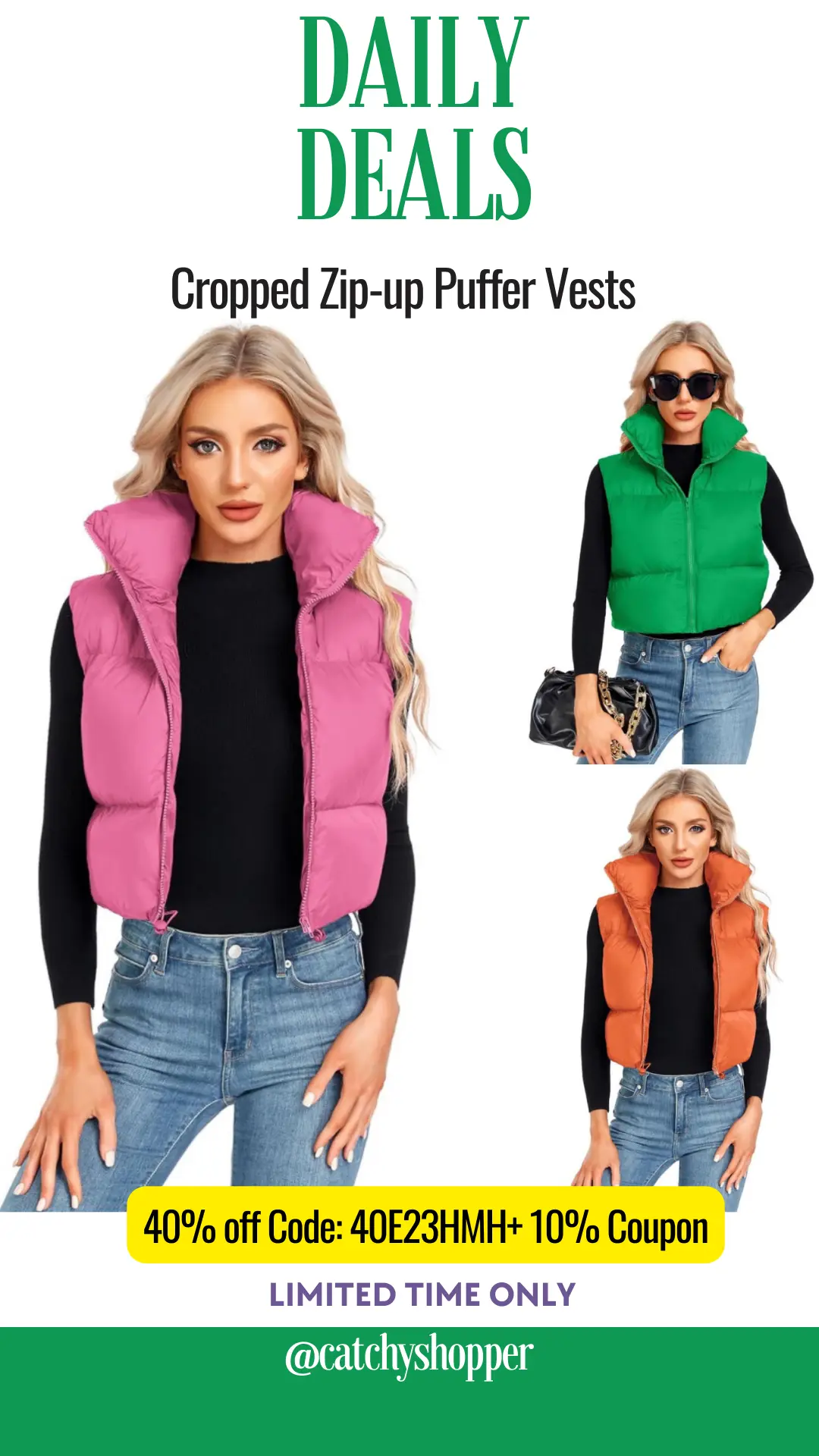 The ever-trendy cropped zip-up puffer vests are back in town. Enjoy a 40% discount using Code: 40E23HMH and an additional 10% coupon. This deal is available until 10/23/2023.
Caracilia Lounge Sets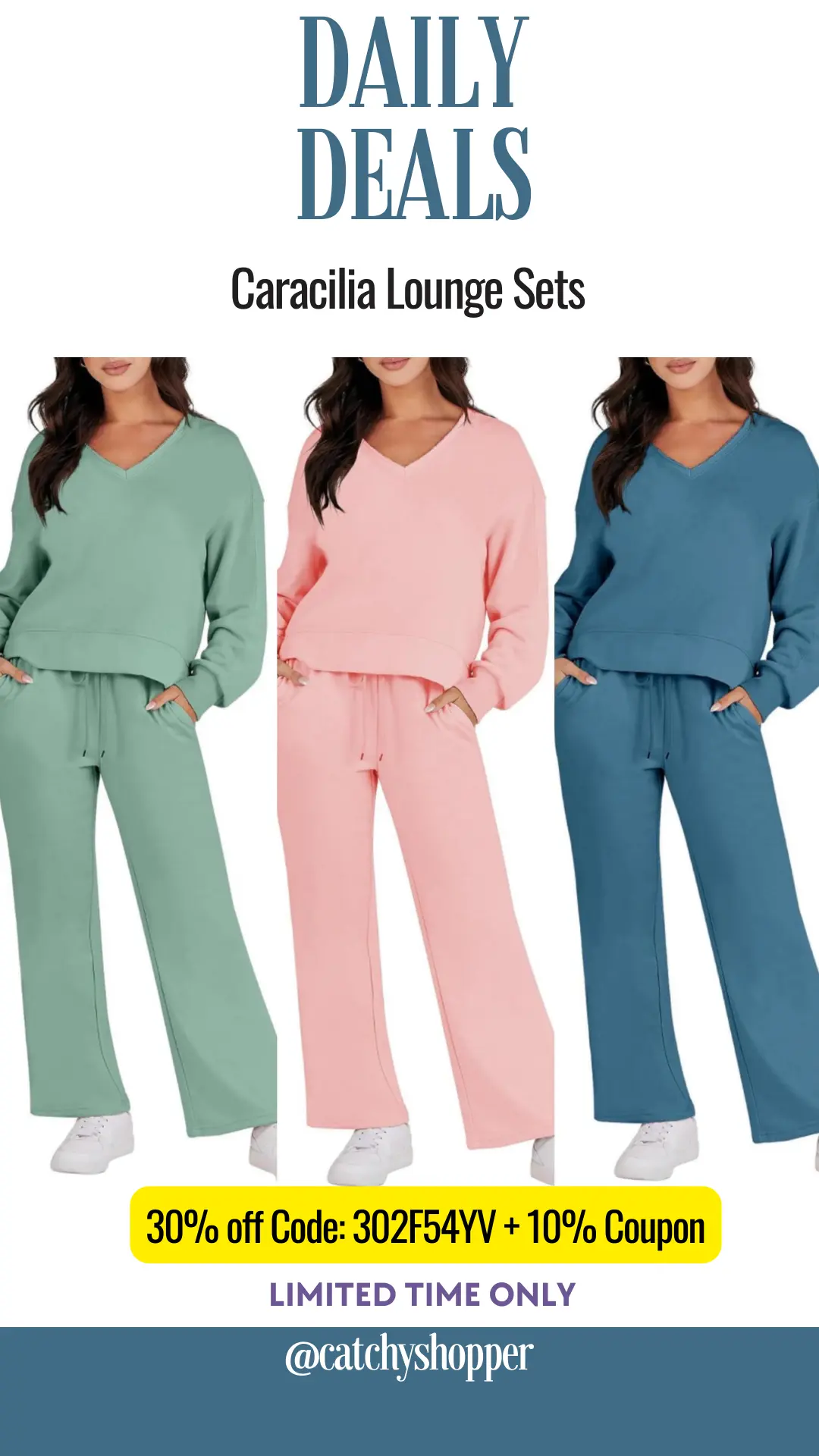 Coziness and style blend seamlessly in these Caracilia lounge sets. Grab them at 30% off with Code: 30WAVFFU, and there's a 10% clickable coupon for you as well. Offer ends on 10/23/2023.
Half Zip Cable Knit Pullover Sweaters
Stay warm and trendy with these half zip pullover sweaters available at a 50% discount with Code: 50SVHEIM. The offer is valid until 10/22/2023.
Faux Suede Biker Jackets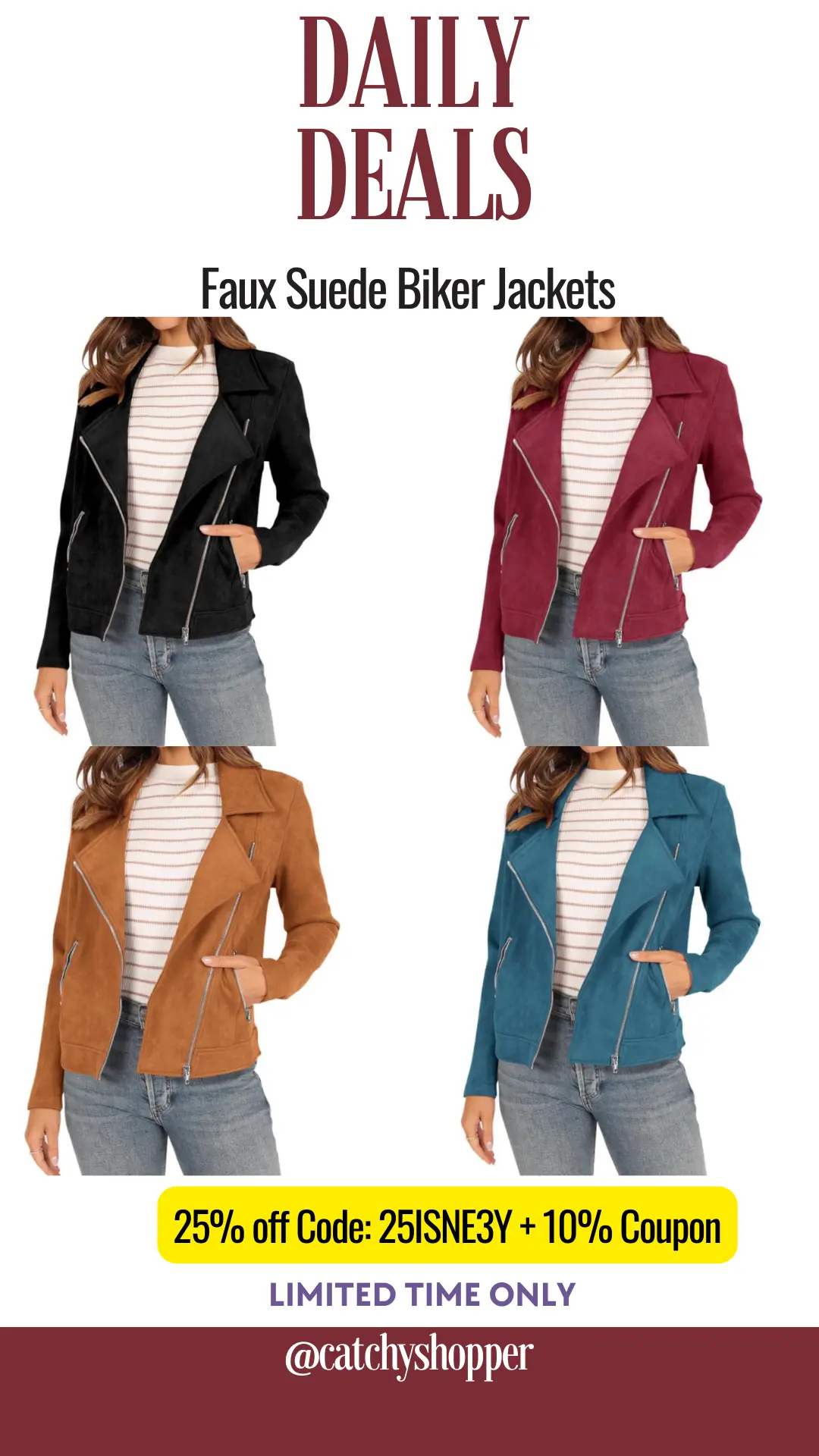 Add a touch of edge to your look with these faux suede biker jackets. Use Code: 25ISNE3Y for 25% off and grab the 10% coupon. This offer ends on 10/23/2023.
Belted Pleated Sweater Dresses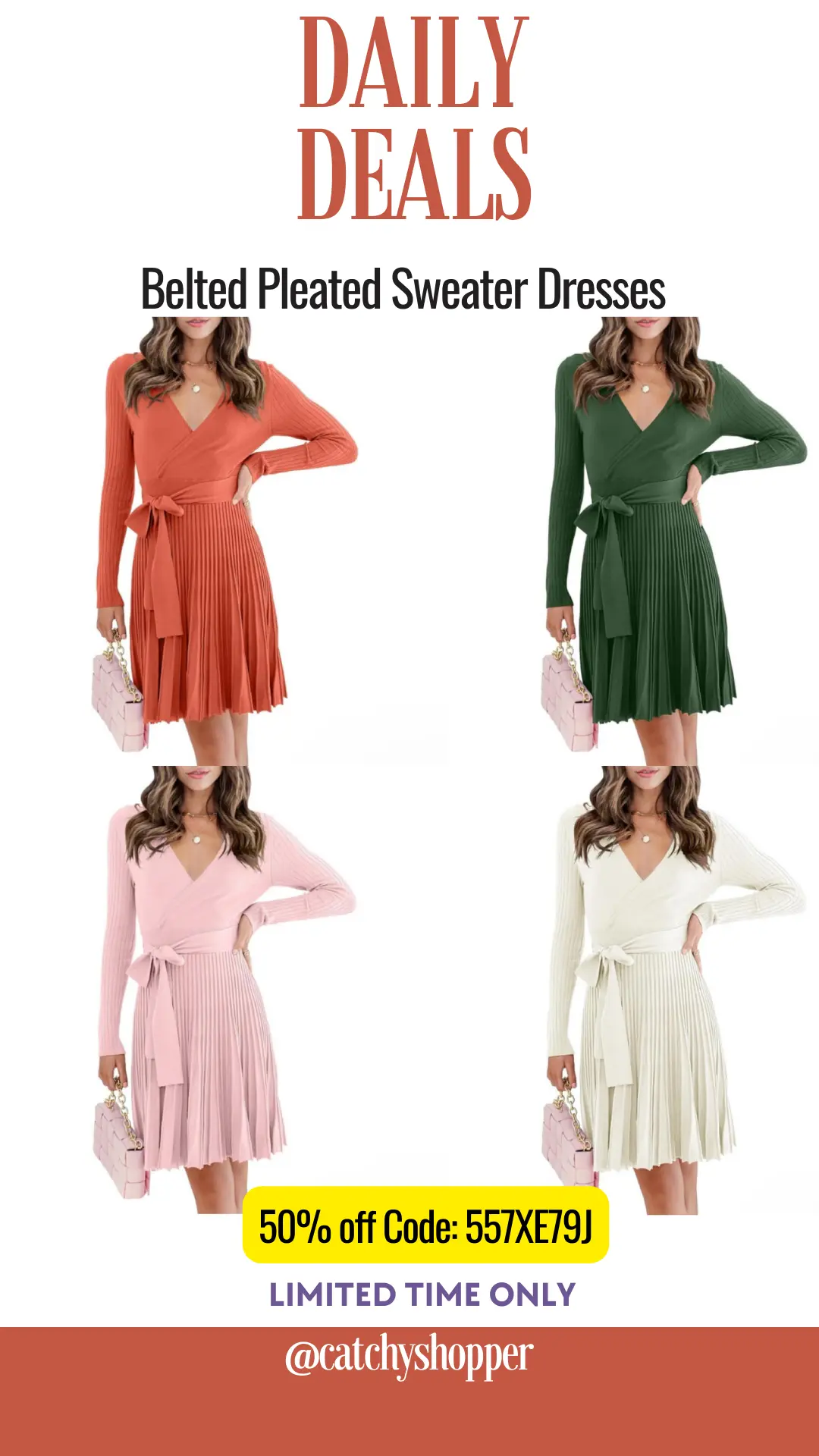 These belted pleated sweater dresses exude elegance. Snag them at 55% off using Code: 557XE79J! The offer is available until 10/24/2023.
Polka Dot Crew Neck Blouses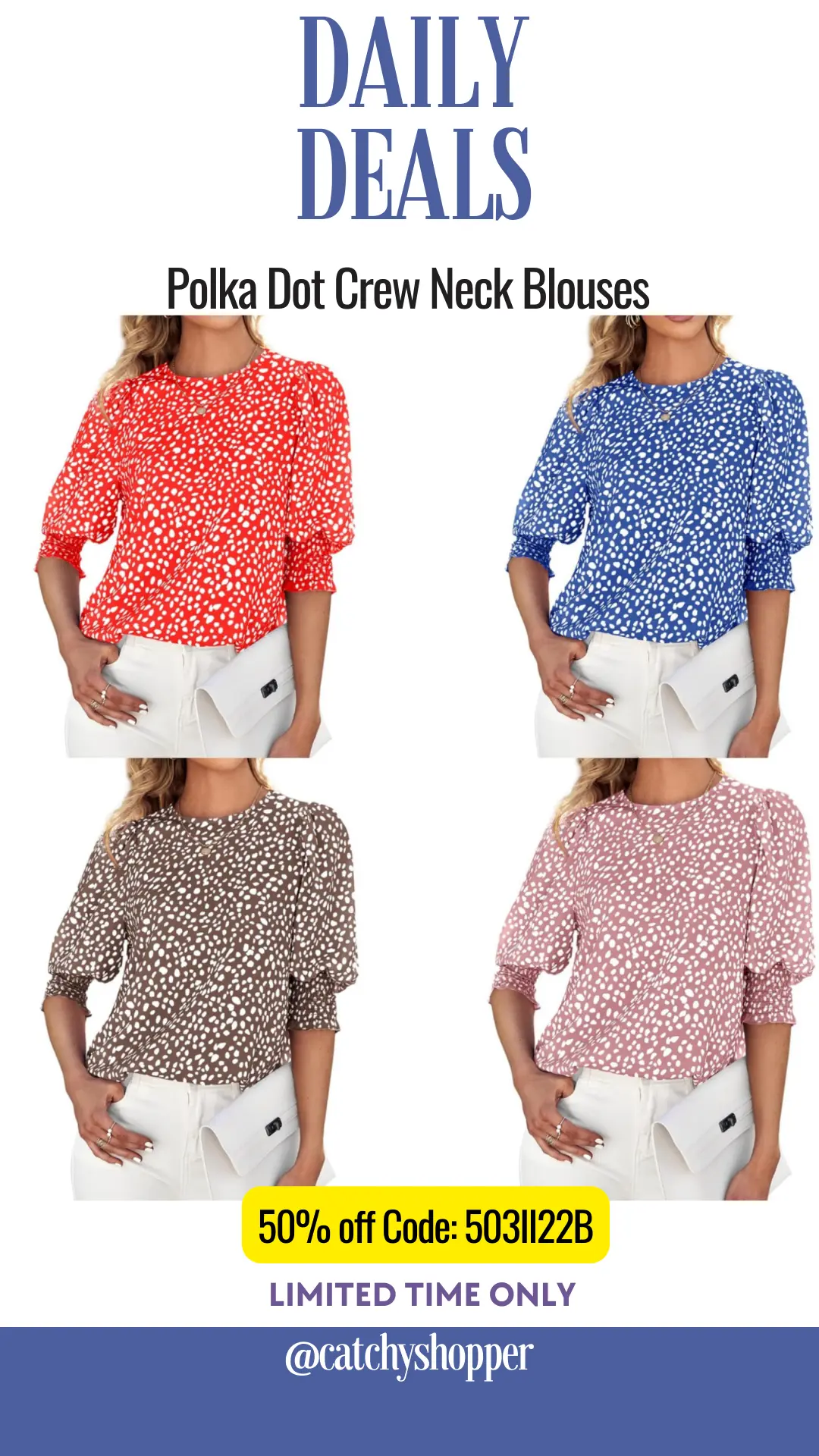 Spruce up your office attire with these adorable polka dot crew neck blouses. They're 50% off with Code: 503II22B, and the offer is valid until 10/22/2023.
Side Split Pullover Hoodies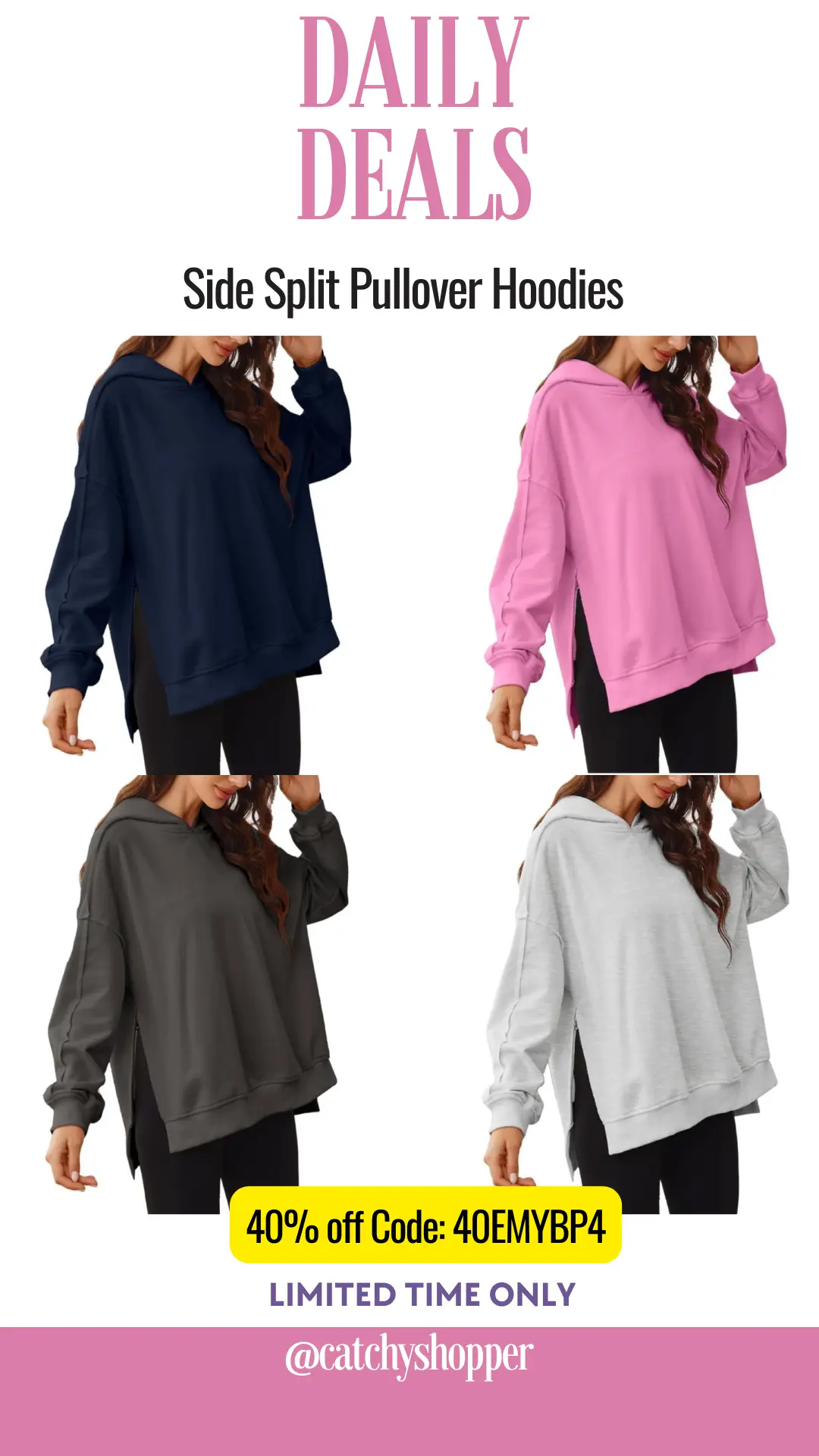 Stay cozy and chic with these side split pullover hoodies. Use Code: 40EMYBP4 to get them at 40% off, and remember, this offer is only valid until 10/22/2023.
Half Zip Pullover Puffer Jackets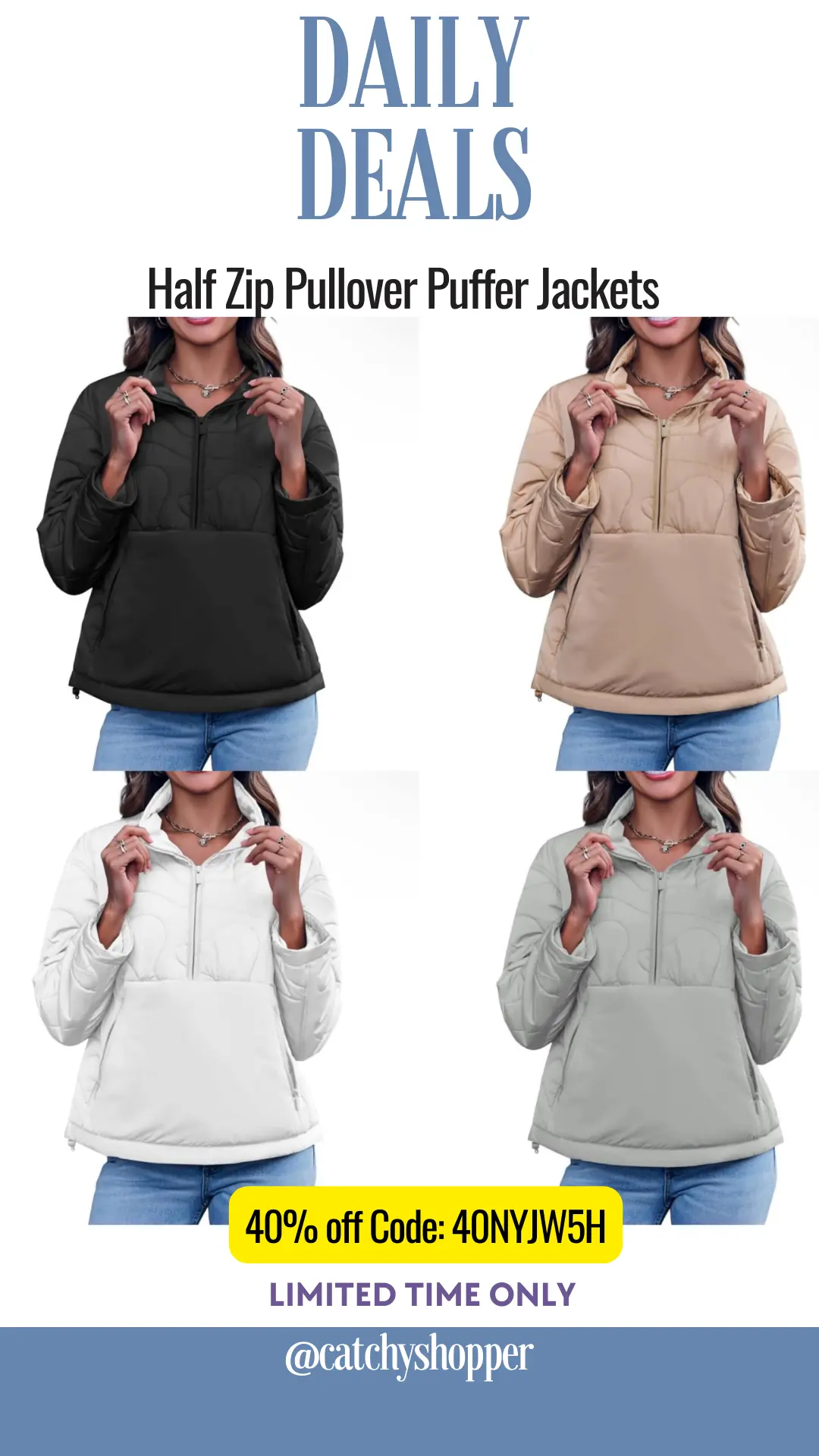 Warmth meets style with these half-zip pullover puffer jackets. Grab yours at 40% off with Code: 40NYJW5H. Pair with jeans or skirts for a versatile look. This offer is only valid until 10/22/2023.
Clear Mule Heels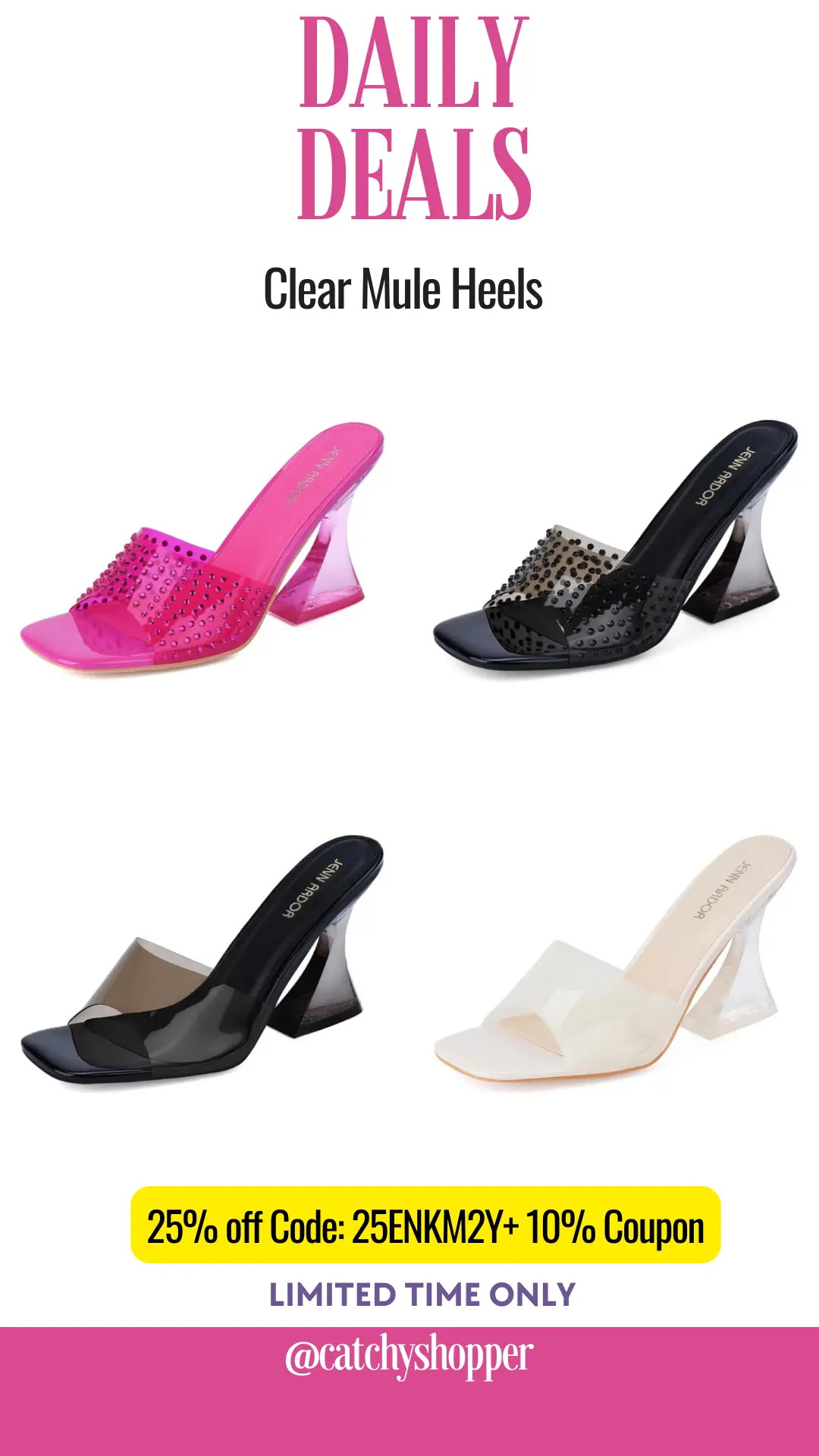 Looking for the perfect pair of heels? These clear mule heels from Jenn Ardor are a steal at 25% off with Code: 25ENKM2Y. Plus, there's a 20% coupon waiting for you. These heels are available at a reduced price until 10/29/2023.
Other Posts You May Like
Join our Facebook Group for daily unbeatable deals.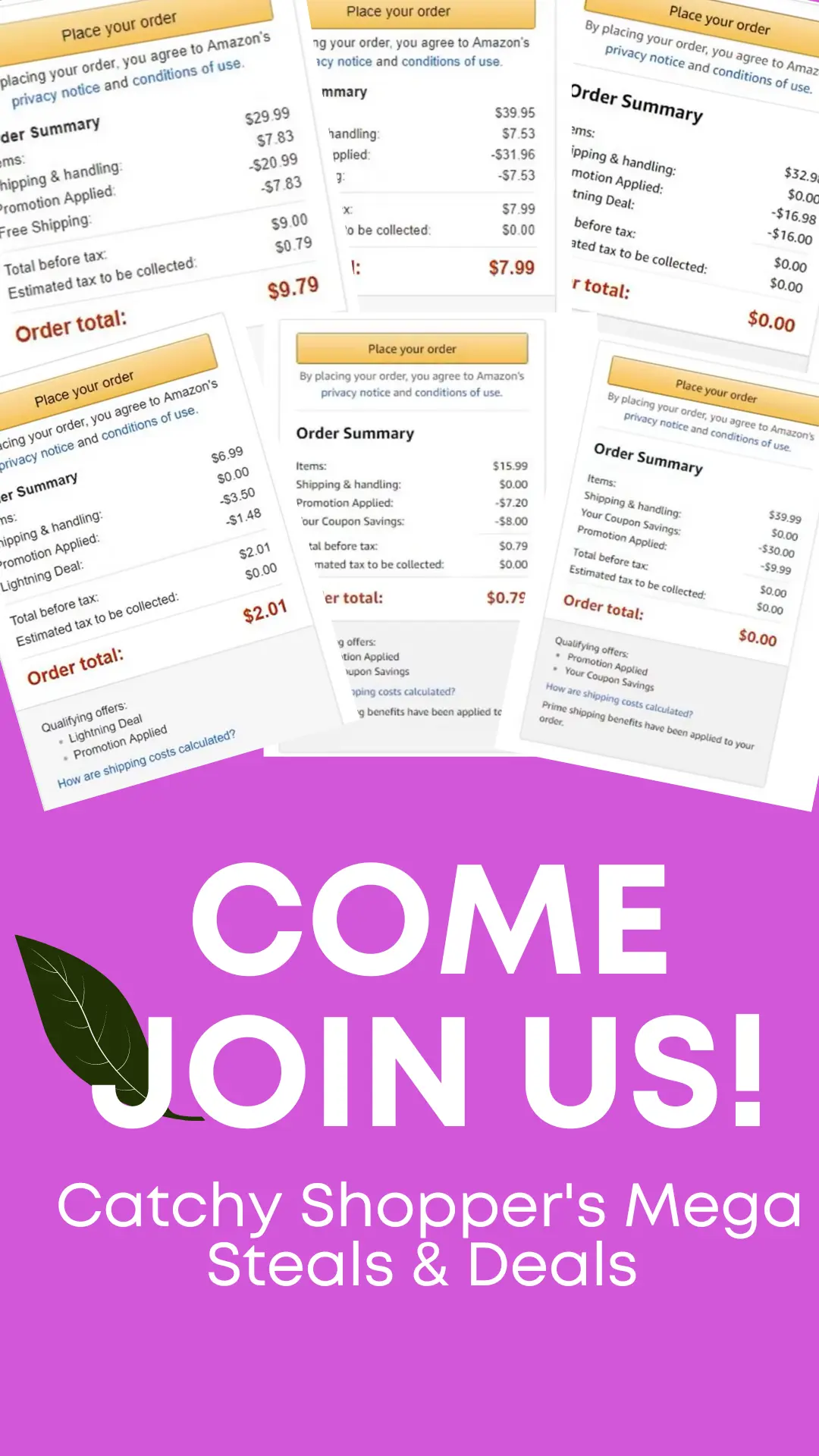 For more amazing fashion finds, check out the Daily Promos on the Latest Fashion Trends post.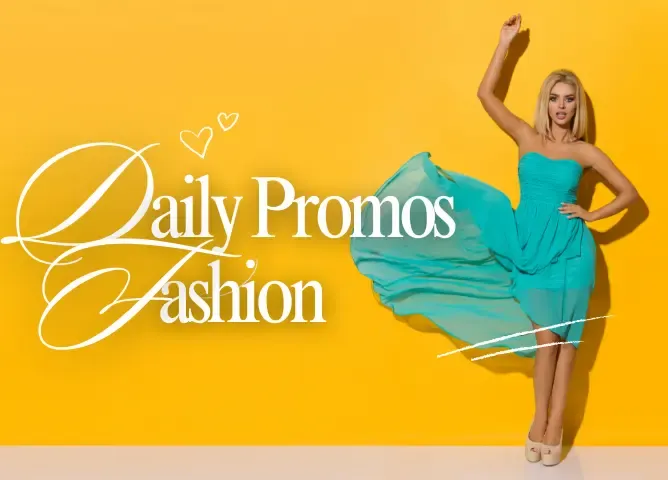 Comments